Today the fall squirrel hunting season opens in Mississippi and will end on February 28th, 2019. The daily bag limit for squirrels is eight, regardless of their species.
There are a number of public lands that are open to squirrel hunting in Mississippi, including Wildlife Management Areas (WMA), National Forests, National Wildlife Refuges, and U.S. Army Corps of Engineers lands. Practically all areas offer squirrel hunting opportunities.
 Hunters seeking gray squirrels (and fox squirrels in the Delta region) will likely find best hunting in areas with large amounts of hardwood forestland. Those looking for the upland or hill country fox squirrel will likely find better hunting in areas with pine and upland hardwood forests that have an open structure.
Always check area regulations for open season dates and bag limits. A Wildlife Management Area User Permit (may be purchased anywhere hunting licenses are sold) is required of anyone using a WMA, unless exempt from purchasing a hunting and fishing license. For other public lands, consult the administrative agency for information on regulations and permits that may be required.
The archery season for deer opens today in Mississippi in the Delta, Northeast, East Central and Southeast zones and will end on November 17th.
The season for the Southeast zone will begin on October 14th and end on November 17th.
Both of these include e
ither sex deer on private and open public land.
Legal weapons include l
ongbows, recurves, compound bows and crossbows. There is no minimum or maximum draw weight. There is no minimum arrow length. Fixed or mechanical broadheads may be used.
The bag limit on antlered buck deer is one buck per day, not to exceed three per annual season. Legal bucks must meet the antler criteria within the appropriate deer management zone. For youth hunters fifteen years of age and younger, hunting on private land and authorized state and federal lands, all three of the three buck bag limit may be any antlered deer.
The bag limit for anterless deer private lands:
The bag limit on Northeast, Delta, East Central, and Southwest Zones antlerless deer is three per annual season. The bag limit on Southeast Zone antlerless deer is one per day, two per annual season.
U.S. Forest Service National Forests: The bag limit is one per day, not to exceed three per annual season except in the Southeast Zone which is two per annual season.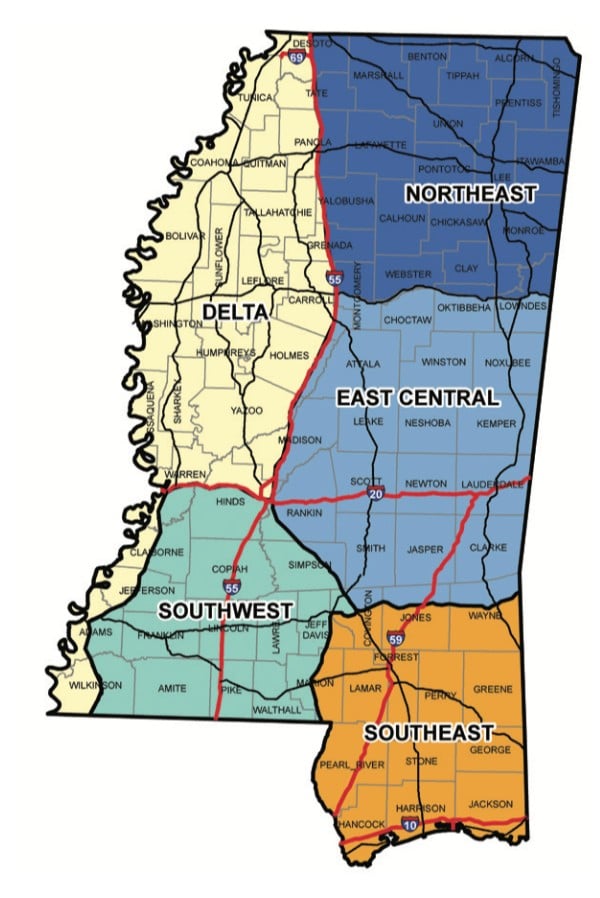 Stay up to date with all of Mississippi's latest news by signing up for our free newsletter here. 
Copyright 2023 SuperTalk Mississippi Media. All rights reserved.