Two University of Mississippi professors plan to use portions of their recent National Science Foundation (NSF) awards to further STEM education in Mississippi.
Erik Hom, assistant professor of biology, and Jonah Jurss, assistant professor of chemistry and biochemistry, each garnered a prestigious Faculty Early Career Development, or CAREER, Program Award this semester from the NSF. Parts of their projects will focus on giving Mississippi students better access to careers in science, technology, engineering, and mathematics, or STEM, fields, both Hom and Jurss said. The NSF states that activities pursued by early-career faculty should build a foundation for a lifetime of leadership in integrating education and research.
The awards are the ninth and 10th CAREER awards earned by Ole Miss faculty in the last 11 years.
"CAREER Awards are some of the most competitive grants in the country, and we are so proud of Drs. Hom and Jurss," said Josh Gladden, the university's vice chancellor for research and sponsored programs. "UM has put a focus on growing the number of CAREER Awards by supporting interested faculty in developing competitive proposals. We look forward to seeing the impact of these projects on the state and nation."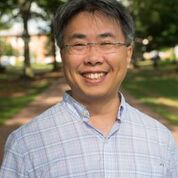 Hom, who joined the UM faculty in 2014, was awarded $414,560 for his award "Tempo, Contingency, and Gene Flow in the Coevolution of a Model Microbial Mutualism." Funded from Aug. 1 to July 31, 2024, the award is expected to total $953,429 when fully funded, with $366,542 for year two and $172,327 for year three.
"I'm very happy and honored given the prestige of this award," Hom said. "It's nice to have the NSF's endorsement of the work we do both on the science side and with regards to teaching and outreach. We're excited to work on the proposed project."
Jurss, who also joined the faculty in 2014, was awarded $338,383 for his award titled "Precise Structural Control in Transformative Catalysts for Efficient Multielectron Carbon Dioxide Reduction." Jurss' award is funded from May 1 to April 30, 2024, and is expected to total $563,972 when fully funded, with $225,589 for year two.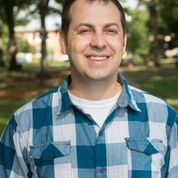 "I am ecstatic that my research group has received a CAREER Award," Jurss said. "We are grateful for the support and look forward to building on our efforts to develop and understand new catalysts for carbon dioxide reduction, and continuing to recruit, inspire and train the next generation of Ole Miss undergraduates and Mississippi high school students for careers in STEM."
Hom previously developed a new model system using fungi and algae to study how microbes form "mutualisms," or mutually beneficial relationships. His CAREER project will investigate how microbes and their relationship change when subjected to different stressful conditions that require both partners to cooperate and thrive.
The research will hopefully answer several questions, Hom said.
"Do some conditions facilitate faster genetic change or stronger relationships?" he said. "Does it matter what 'historical baggage' or what prior experiences each partner brings to the relationship on how they work together in the present and into the future? If so, how and in what ways?
Hom also will pursue some integrated educational aims through the award, centered around genetics education at the university and in Mississippi, particularly improving STEM education and the college readiness of students.
"We plan to work with teachers … to develop teaching modules that emphasize the scientific research process – e.g., how to design experiments and record observations in a scientific notebook – and concepts of evolution and genetic change," Hom said.
Other anticipated outcomes from the NSF-funded project include fostering more evolutionary genetic thinking among students in the biology department's genetics course and improving the STEM success of community college transfer students at UM, particularly in biology.
"I'm good at science and I'm a lover of education, so being involved in improving STEM excellence in Mississippi is a good fit and natural goal for me."
Jurss' lab focuses on developing and studying catalysts for renewable energy applications. He and his team design, synthesize and study molecular catalysts for energy conversion chemistry and try to understand these systems in greater detail so they can be rationally improved.
His CAREER award project will continue the work of his lab, using sunlight or renewable electricity to drive the conversion of carbon dioxide and water into energy-rich chemical fuels.
"Carbon dioxide is a greenhouse gas and is often thought of as only a waste product," Jurss said. "However, with appropriate catalysts, CO2 can be utilized as a feedstock and converted into renewable fuels such as methane. Importantly, these fuels are considered carbon-neutral, because there is zero net gain in atmospheric CO2 since the fuels are derived from taking CO2 out of the atmosphere, creating a closed carbon cycle that can be repeated over and over again."
Existing catalysts for CO2 reduction are often limited by poor stability, low efficiency and/or rely on expensive metals, Jurss said. One anticipated outcome of the project is to develop new transition metal catalysts that will address these shortcomings.
Jurss' project also comes with an outreach angle; he hopes to engage in recruiting and mentoring underrepresented undergraduates and Mississippi high school students through hands-on research programs delving into STEM areas.
"I hope the programs will spark their interest and encourage them to consider careers in STEM," said Jurss.
Stay up to date with all of Mississippi's latest news by signing up for our free newsletter here. 
Copyright 2023 SuperTalk Mississippi Media. All rights reserved.