UPDATE: The Mississippi Bureau of Investigation has canceled the Silver Alert issued earlier today. The subject of that alert has been located and is safe.
The Mississippi Bureau of Investigation has issued a Silver Alert for 72-year-old Fred Grissett of Columbus. Mr. Grissett is described as a white male, six feet, two inches tall with brown and gray hair and brown eyes weighing 185 pounds.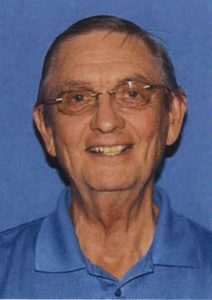 He was last seen at about 8:30 p.m. Thursday (May 17) on Highway 45 in Columbus near Belk department store. He was driving a white 2014 Nissan Pathfinder bearing Mississippi, University of Alabama, specialty plate 2959CT.
He was last seen wearing a gray University of Alabama shirt with three white stripes and a crimson "A" on it, cream-colored khaki pants and a gray baseball hat.
Family members say Mr. Grissett suffers from a medical condition that may impair his judgment.
If anyone has information regarding the whereabouts of Fred Grissett contact the Columbus Police Department at 662-329-5726.