Mississippians will vote today to decide who will represent them not just in the Senate, but in the State House and in the Courtroom.
At the top of the ballot is a state-wide runoff race for a U.S. Senate seat between Incumbent Republican Senator Cindy Hyde-Smith and former USDA Secretary Mike Espy.
RELATED: Hyde-Smith ahead 10 points in bipartisan poll
In the state house race, Jeffery Harness and JoAnn Collins-Smith will face off against each other for the  HD 31 seat that includes Bolivar, Humphreys, Sunflower, and Washington counties. The seat was held by Representative Sara Richardson Thomas.
HD 85 covers portions of Claiborne, Franklin, Jefferson, and Warren Counties and candidates Barbara Brooks and Shannon Brown are in the runoff to take over the seat formerly held by Representative America "Chuck" Middleton. Both Middleton and Thomas retired after more than 20 years of service in the House.
RELATED: Absentee ballots top 46K in runoff election
In addition, four Mississippi Court of Appeals Judicial candidates are in a runoff for two seats along with 10 chancery court judge seats, as well as, four Circuit Court Judge placements across the state.
"We had a great turnout on Election Day, November 6th, and we are hoping to see a repeat on November 27," Secretary of State Delbert Hosemann said.  "The only way for your vote not to count is if you do not cast it."
Polls are open from 7 a.m. – 7 p.m. Tuesday, November 27th. Voters who did not vote in the November 6th General election are still eligible to vote in the runoff and anyone standing in line at 7 p.m., will be able to cast a ballot.
To find out what your ballot will look like and where your polling place is, visit the Secretary of State's website.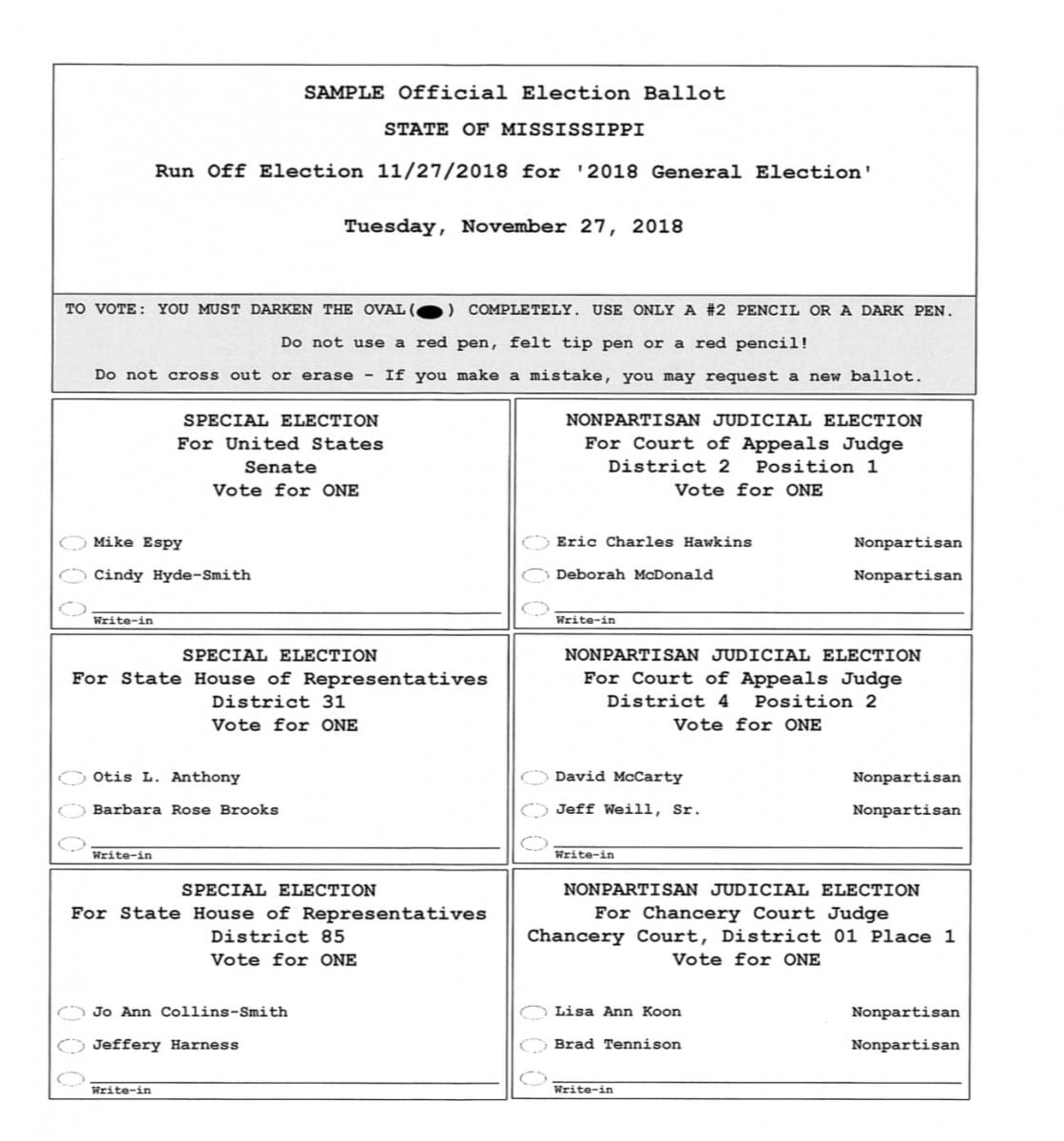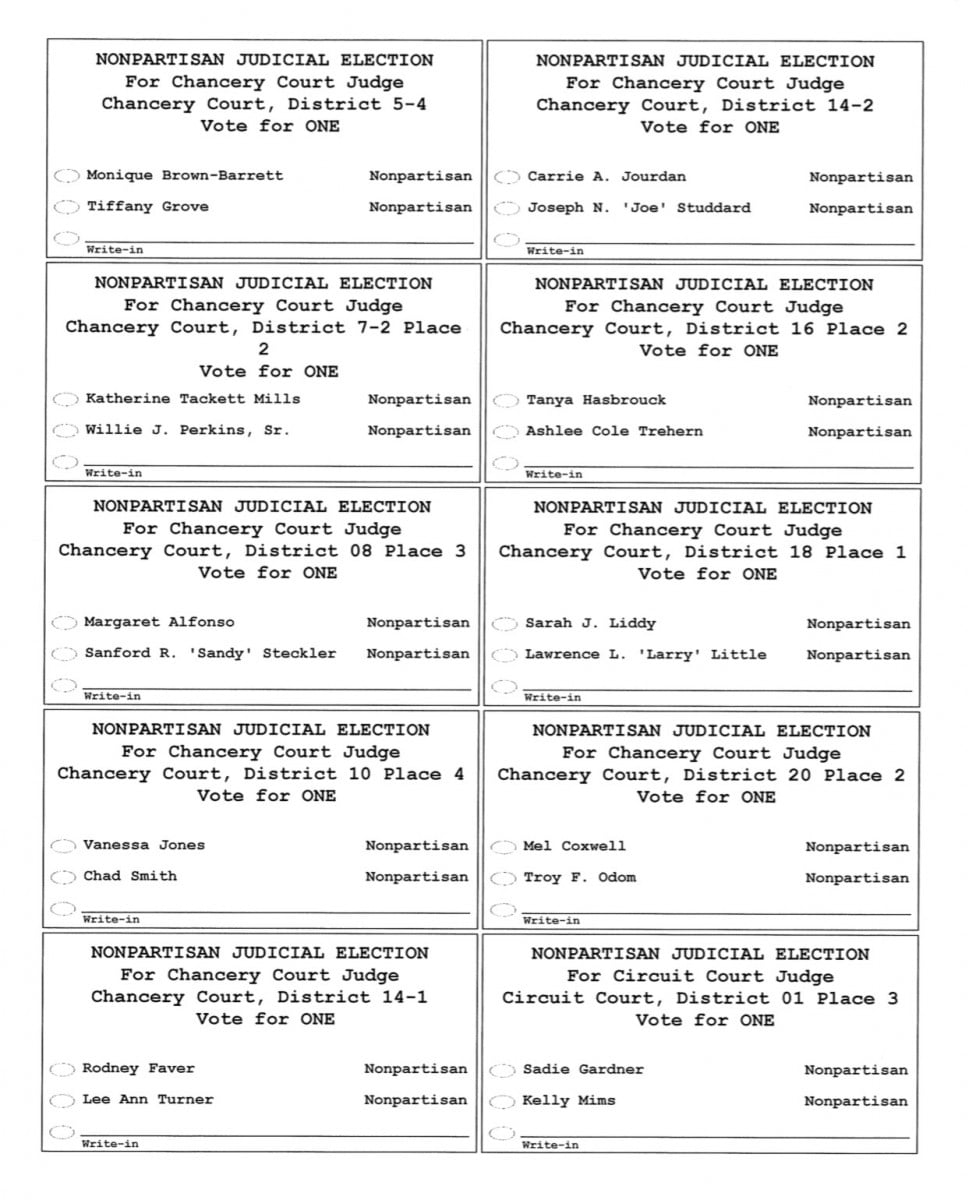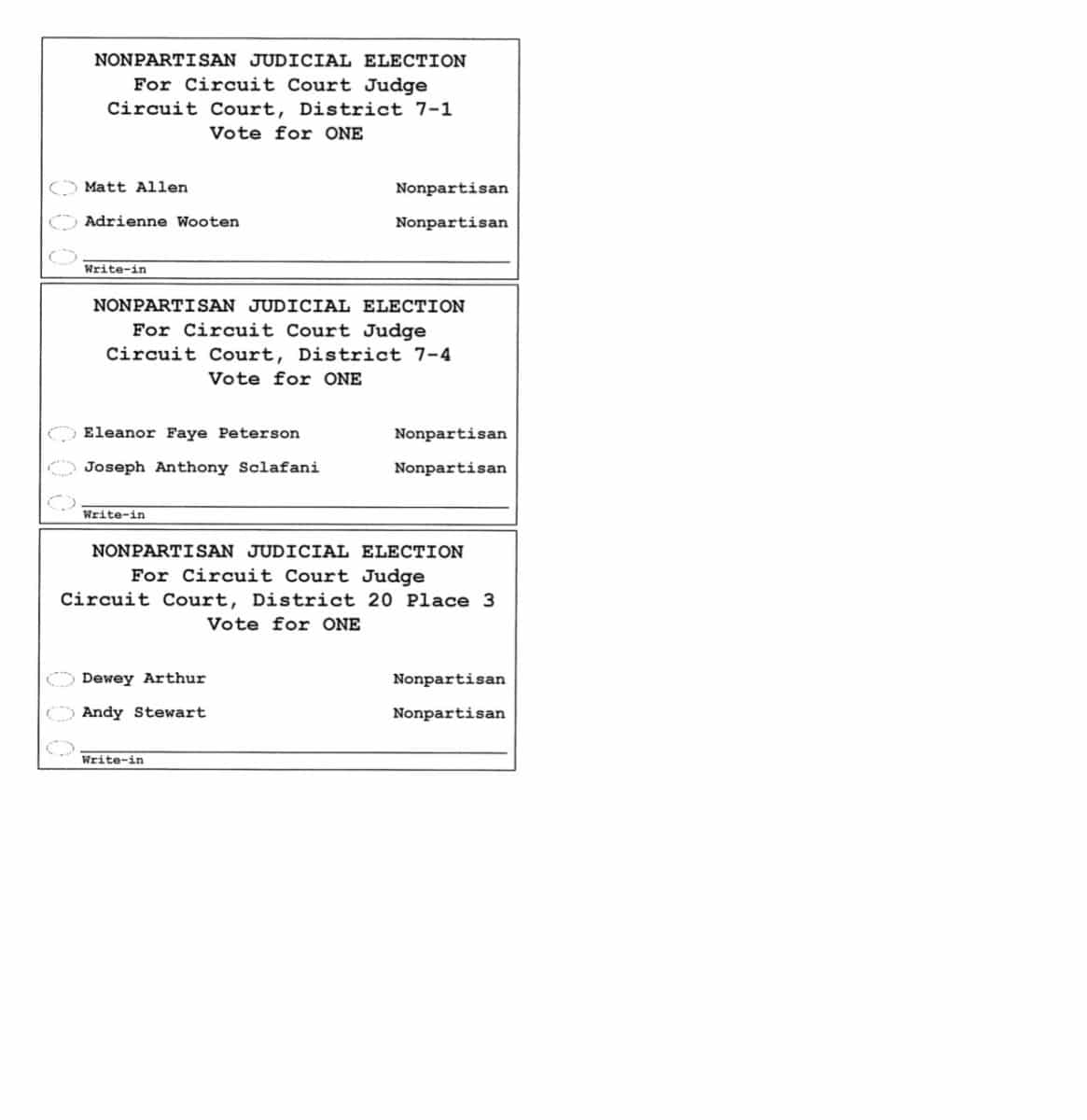 UOCAVA Voting: The deadline for UOCAVA voters, including service members deployed outside their county of residence, to return their absentee ballot is 7 p.m. on Runoff Election Day, Tuesday, November 27.
Polling Place Location: A polling place locator and sample ballot is available on the Secretary of State's website at http://www.sos.ms.gov/PollingPlace/Pages/default.aspx.
Voter Photo ID: Voters are required to show photo identification at the polls.  A voter without an acceptable form of photo identification is entitled to cast an affidavit ballot.  An affidavit ballot may be counted if the voter provides an acceptable form of photo identification to the Circuit Clerk's Office within five business days after the election.  For more information, visit www.msvoterID.ms.gov.
Campaigning: It is unlawful to campaign for any candidate on the ballot within 150 feet of any entrance to a polling place, unless on private property.
Loitering: The polling places should be clear for 30 feet from every entrance of all people except elections officials, voters waiting to vote, or authorized poll watchers.
Stay up to date with all of Mississippi's latest news by signing up for our free newsletter here. 
Copyright 2023 SuperTalk Mississippi Media. All rights reserved.