William Carey University is back on their feet after a tornado that tore through the William Carey campus back in January and now 10 months later they are almost back to business as usual.
"We have essentially finished the process of repairing buildings and now we are in the process of standing up some brand new buildings," said Scott Hummel, Executive Vice President and Provost at William Carey University.
Hummel said that they are working on finishing up two residence halls, an expansion of their theatre, as well as working to finish up two other academic and office buildings on campus.
He said that the buildings are all expected to be finished by the summer of 2018.
"I really anticipated that we would have a loss in enrollment, however, the tornado kind of bonded the students together and there is kind of this 'can do' mentality that is apart of Carey, but especially since the tornado," said Hummel. "We speak of 'Carey strong' that is much more than just a slogan for us. We've actually had an enrollment increase in the spring, the summer, and this fall we had a 4.4% enrollment increase, one of the largest in the state of Mississippi. New students are coming at record numbers for us and the students are just determined. It almost hasn't mattered that you have to weave your way around construction."
Hummel said that all but one building on campus was damaged during the EF-3 tornado.
"Looking around campus afterward, going through many of the dorms, you look at the walls in the dorms and you saw glass and brick embedded in the walls, and yet to know that we did not have any students to lose their lives and we did not have any students with life-threatening injuries," said Hummel. "We did have about half a dozen students that had to go to the hospital with some significant, but it is really miraculous that we did not lose the lives of any of our students."
The cost of the repairs and renovations has been approximately $80 million.
He added that as a non-native of the state, he was amazed to see the response of Mississippians across the state after the tornado.
"I was speaking with my family outside of the state and telling them, I know that we've got good folks there, but the folks in Mississippi are really better than anywhere else that I know," said Hummel. "They really step up and they help to meet the needs of their community."
Photos courtesy of William Carey University: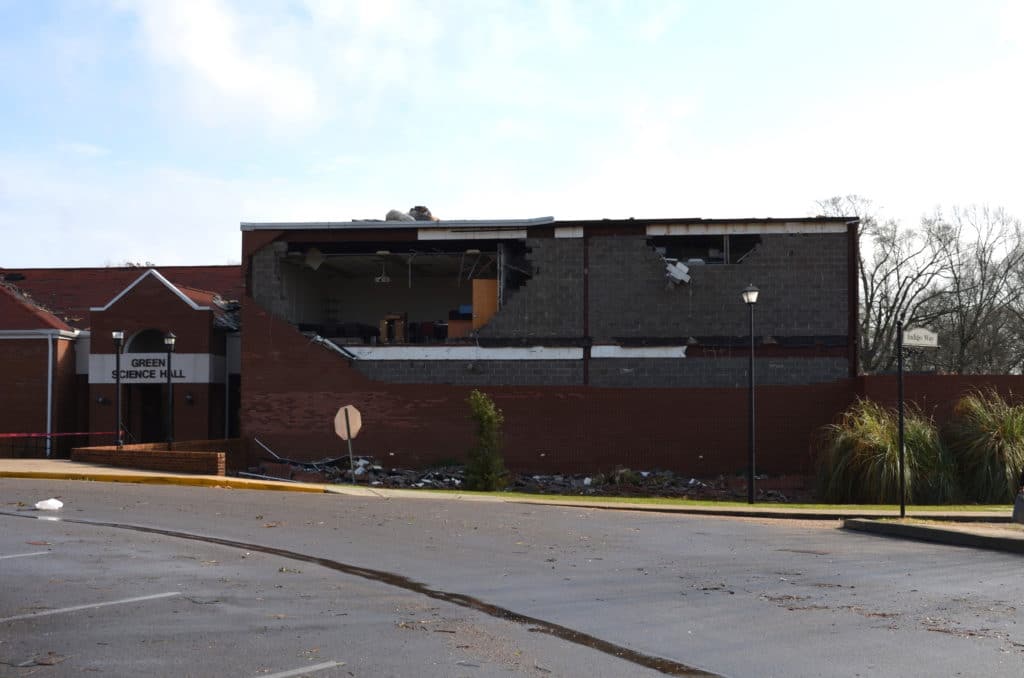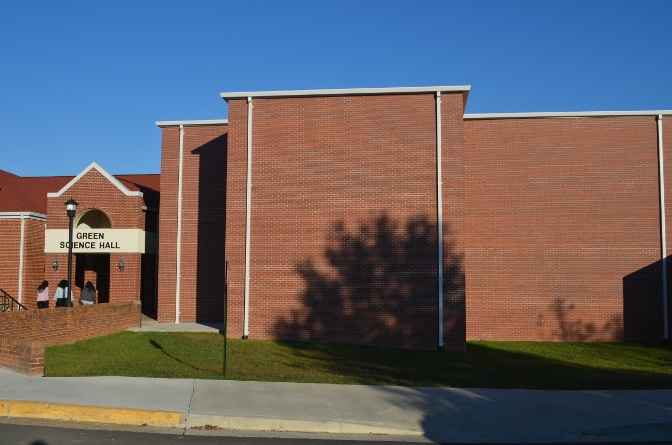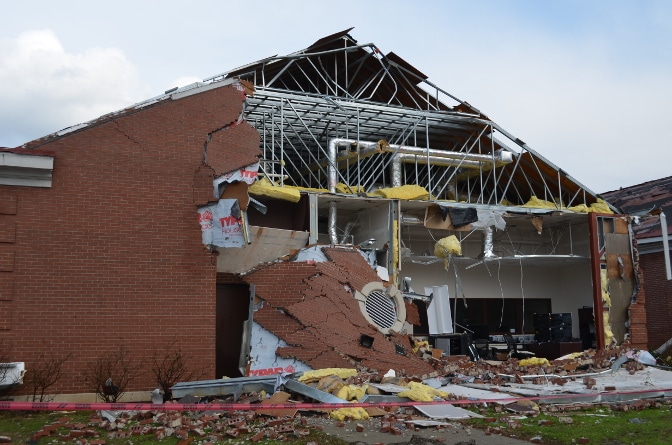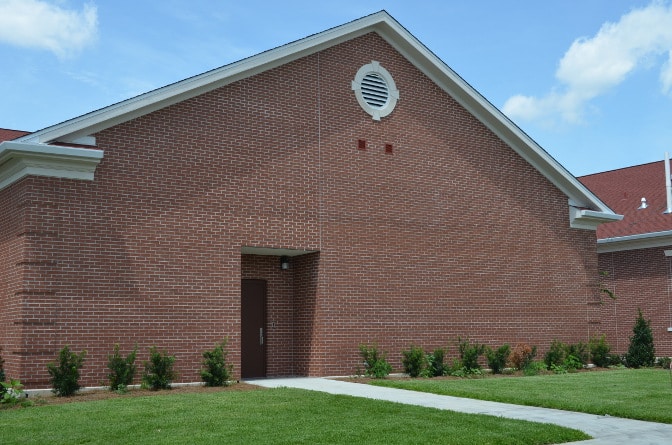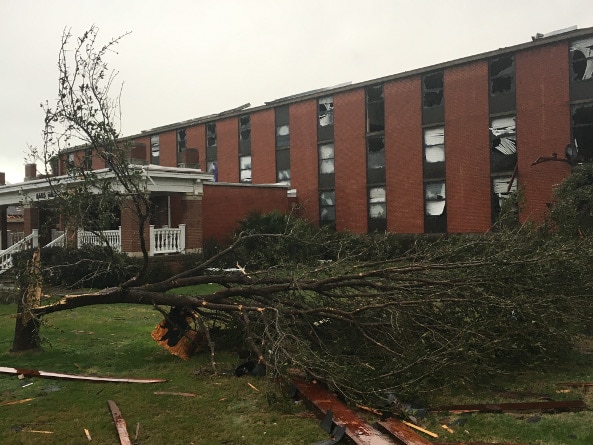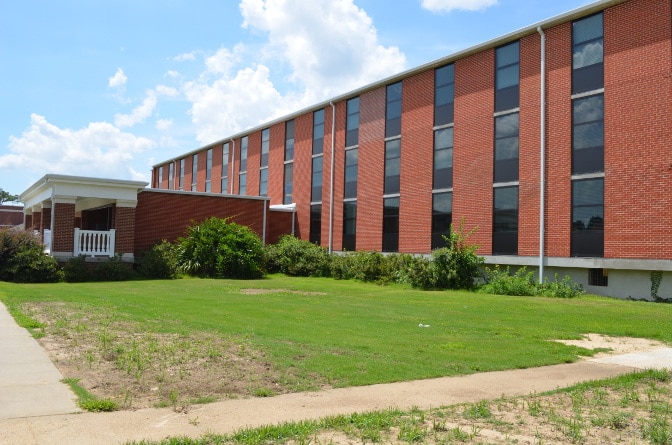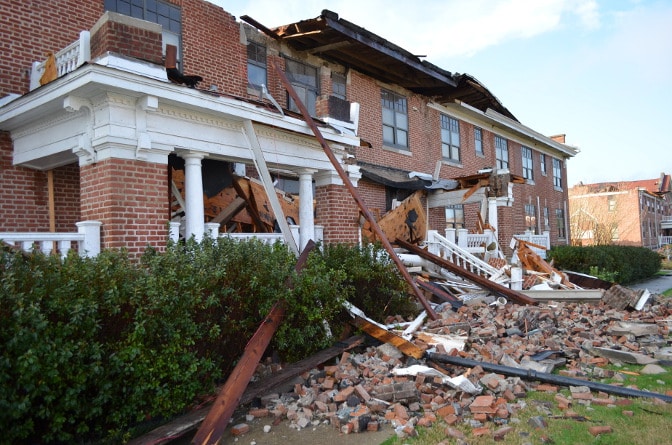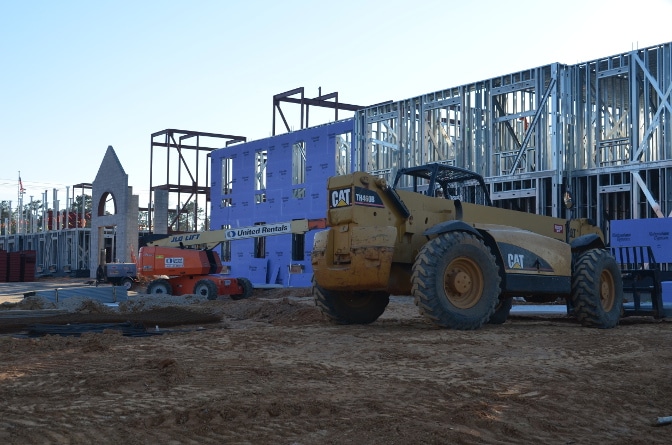 Stay up to date with all of Mississippi's latest news by signing up for our free newsletter here. 
Copyright 2023 SuperTalk Mississippi Media. All rights reserved.