It's not everyday that a college sorority fulfills a World War II veteran's last wish.
A social work major at the University of Southern Mississippi and an intern at SouthernCare Hospice, Jessica Moreau, formed a close relationship with Mr. Paul Sonnier, a 92 year-old WWII veteran, and discovered his last wish was to have a dance party and some lemon cookies.
Her sorority, Phi Mu, decided to take this opportunity and go all out with it. The chapter president, Cameron Ponder, said they invited his family, the ROTC, and even Seymour, the school mascot.
"We had doughnuts, lemon cookies, cupcakes, hamburgers, hotdogs, soft drinks and an ice cream bar," said Ponder. "We were able to dance with him to some music that he probably listened to when he was younger in the war."
She said it was very heart-warming and emotional for his family because he hasn't been out of the house in about six months. He even brought flowers and handed them out to the girls.
"He had a very good time," said Ponder. "He's bedridden so there wasn't much dancing he could do, but the little that he could do you could definitely see that it was a fun time for him and a good experience."
Ponder said they usually have their chapter meetings on Monday, so they decided to replace this week's meeting with Mr. Paul's party so most of the chapter could be there.
"This was a really good moment because it wasn't like our typical chapter meeting and we were able to do something really sweet for someone in our community," said Ponder.
She also stated that this event was very heart-warming and beneficial for the women in the chapter.
Pictures and videos from the event can be viewed below.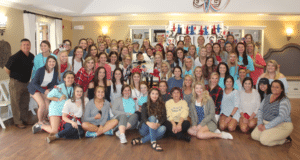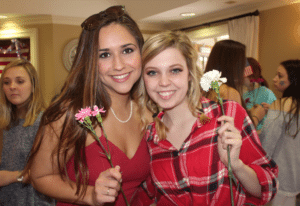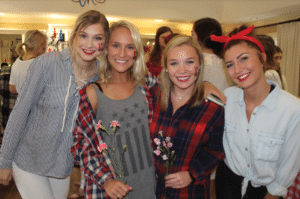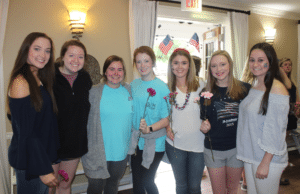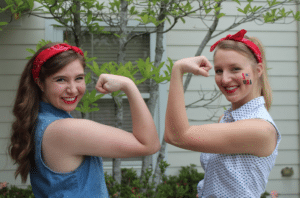 Stay up to date with all of Mississippi's latest news by signing up for our free newsletter here. 
Copyright 2023 SuperTalk Mississippi Media. All rights reserved.