Governor Phil Bryant joined more than 500 motorcycle riders to raise funds and awareness for Wounded Warriors of Mississippi.
The ride was able to raise $50,456 for the project that strives to provide events like this to connect veterans, as well as reconnect veterans with society after returning from the battlefield.
Listen to Gov. Bryant's statement here: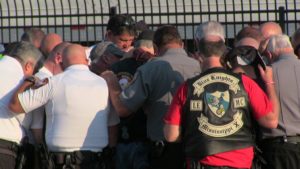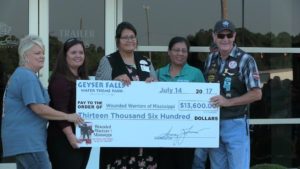 From the Wounded Warriors of Mississippi website:
You might not always see a Veteran's injuries, not all of them are visible. We have hundreds upon hundreds that came back with physical and/or mental scars. They have made an ultimate sacrifice because they came home to spouses, children, and other family members as an extremely different person. These Heroes are now fighting a war within themselves to reconnect with society and they are finding this battle is as difficult as the battlefield itself.