Democrat Senate candidate Mike Espy spoke to students last week at Millsaps College during a town hall appearance.
He started off by telling students that Millsaps needs to show up and vote for him on November 27th for three reasons.
He explained that he's the most experienced candidate in this race and discussed all of the positions he's held for the state of Mississippi, such as Assistant Secretary and Assistant Attorney General. Espy also said that he was the first African American Congressman for Mississippi since the Civil War at 30 years old.
"When someone tells you that white folks don't vote for a democrat, I've already proven that wasn't true," said Espy.
He explained that he hasn't run for any office in 20 years because he has been focusing on his family and his law practice and is the chairman of the board for a very large nonprofit organization.
"It's a nonprofit that focuses on how to be a wealth and social capital in the very low income census districts in Mississippi, Alabama, Louisiana, Tennessee and Arkansas," said Espy. "It's a community development financial institution (CDFI)."
Espy said another reason he wants to win is because he's accessible.
"I'm a democrat, but I'm a small independent democrat," said Espy. "When you come to see me, we don't ask about party, race, or gender. We ask if you need help."
His third reason is that he's independent. He explained that no-one can tell him what to write, what to say, or how to vote. 
"It's up to me to read all of the bills and try to figure out how it will affect you and the state of Mississippi," said Espy. "Vote for me and I'll just be the best senator Millsaps has ever had."
Espy is running against Republican Senator Cindy Hyde-Smith in the November 27th runoff election.
The video from the town hall can be viewed below.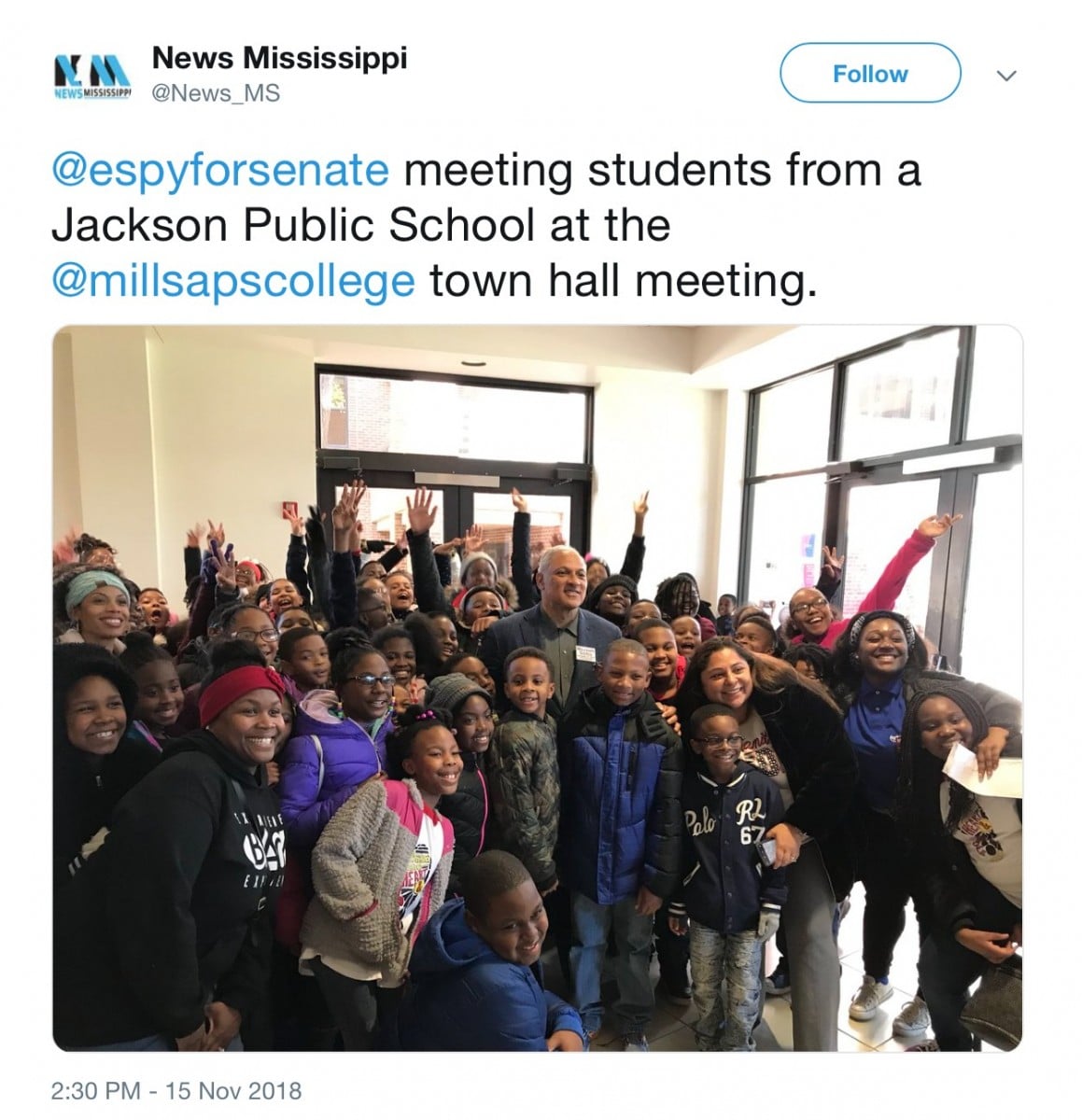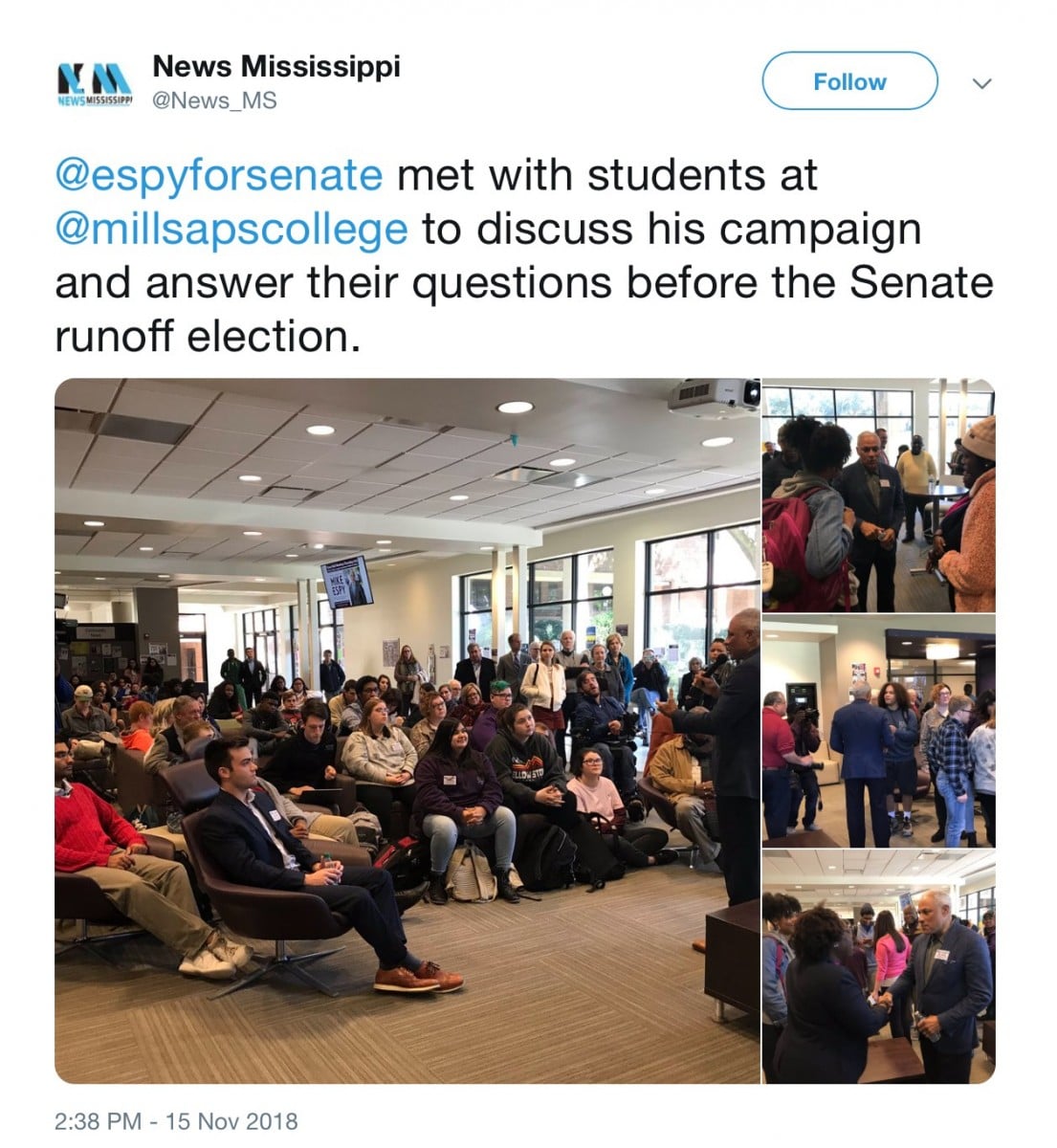 Stay up to date with all of Mississippi's latest news by signing up for our free newsletter here. 
Copyright 2023 SuperTalk Mississippi Media. All rights reserved.