Mississippi State University and the University of Alabama have been rivals for decades, but sometimes the students and fans can take it a step too far.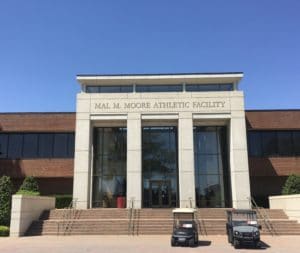 Four MSU students were arrested and charged with felony third-degree burglary after they broke into the University of Alabama complex to steal some memorabilia from the Mal Moore Athletic Facility.
The four students, Samuel Tanner Fittes, John Thomas Badley, Joel Harper Hudnall and Joshua Jordan were caught on a surveillance video breaking into the complex a little after 2 a.m. on April 4th.
The university police responded and later obtained warrants to charge each of the suspects. The four boys were each released on a $7,500 dollar bond.
"Mississippi State University does not condone this type of behavior and the university is fully cooperating with law enforcement authorities in their investigation of these allegations," said Sid Salter, MSU Chief Communications Officer. "The future status of the students with MSU will be determined after they have received their due process of law rights according to existing university policies. Clearly, these individuals will have to face the consequences of their actions, whatever those actions might be."