This morning was the last day of political speeches at the Neshoba County Fair. Each candidate gave their 10 minute stump speech, a yearly tradition at the fair. The speeches started at 9 a.m. and lasted until about 11:00 a.m.
Danny Bedwell, a candidate for U.S. Senate, started off the morning. He discussed his plans to get Mississippi out of debt if he is elected.
"We are currently $23 trillion in debt. We have a regulatory state, a surveillance state and a police state," said Bedwell. "Every aspect of every persons life is now regulated, monitored and taxed. This has got to change. I believe in this thing called liberty."
Bedwell said he wants to go to Washington because that is what needs regulating.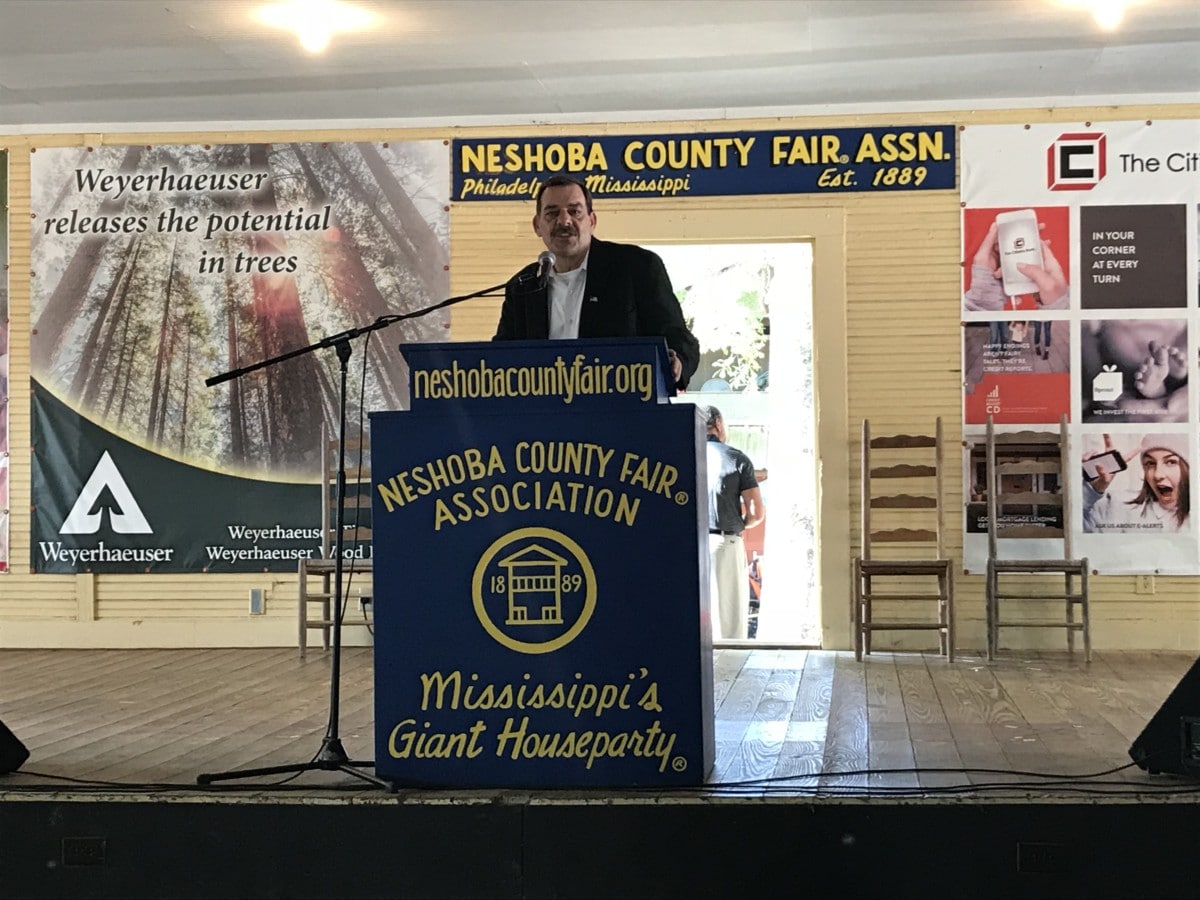 Shawn O'Hara, a candidate for U.S. Senate, was the next speaker who discussed different points he would like to change in Mississippi.
He wants to make schools safer, lower gas prices, legalize marijuana, stop child hunger and train nursing students at Camp Shelby and different camps around the state and wants their tuition to be free.
"Marijuana can be used to make paper, perfume and furniture. I don't encourage anyone to smoke it, but if it can be used for medical use and other areas then lets get serious," said O'Hara. "Lets stop putting people in prison for marijuana and start using that money to hire security guards for schools."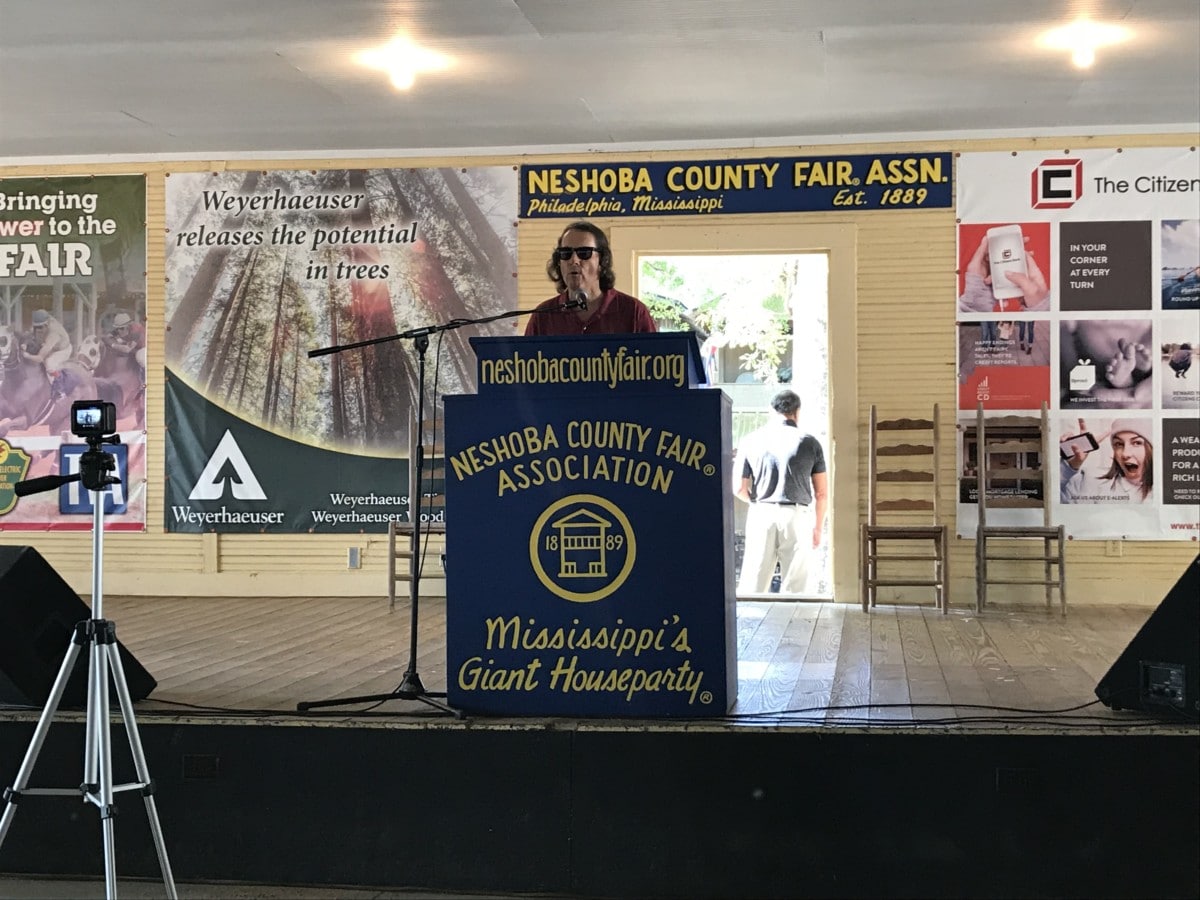 Commissioner of Agriculture and Commerce, Andy Gipson, discussed Genuine Mississippi and the issues our farmers are facing. He also announced the Genuine Mississippi Agriculture and Commerce student internship program through the department of agriculture and commerce.
"It's going to be a way we connect our young people with their dreams and their goals," said Gipson. "I can't pay them anything but we can get them in touch with folks who can prepare them and teach them skills that will help them get a career in agriculture."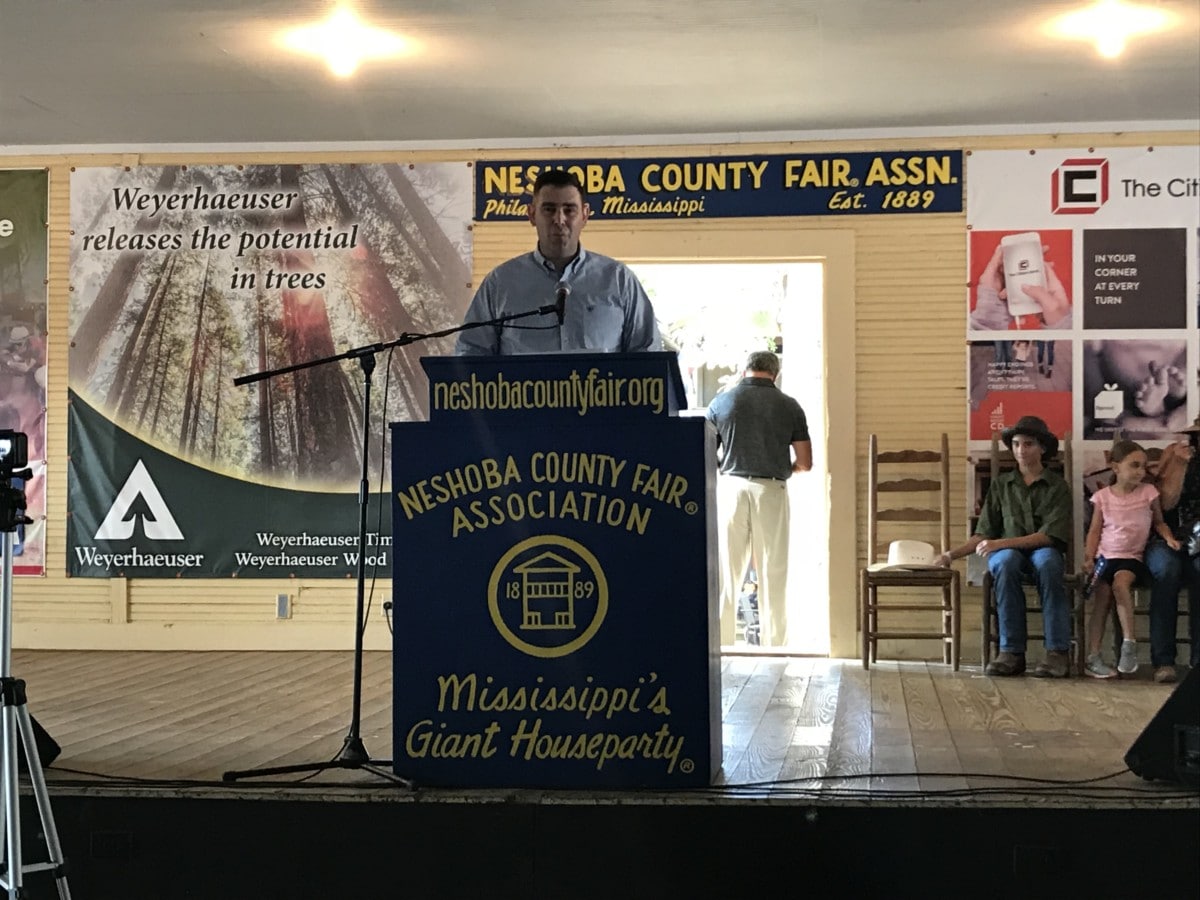 David Baria, a candidate for U.S. Senate, spoke about how he is tired of Mississippi being at the bottom and he plans to change that. He stated that Roger Wicker has been in Washington DC for years now and hasn't made any changes to the state.
"It's time we start pulling our state out of 50th place. The truth is, everybody here knows that we're long overdue for change in Mississippi," said Baria. "Mississippi needs somebody that is not afraid of the president. Somebody who will stand with him when he does what's right, but will stand up to him when he does what's wrong, no matter who's in the White House."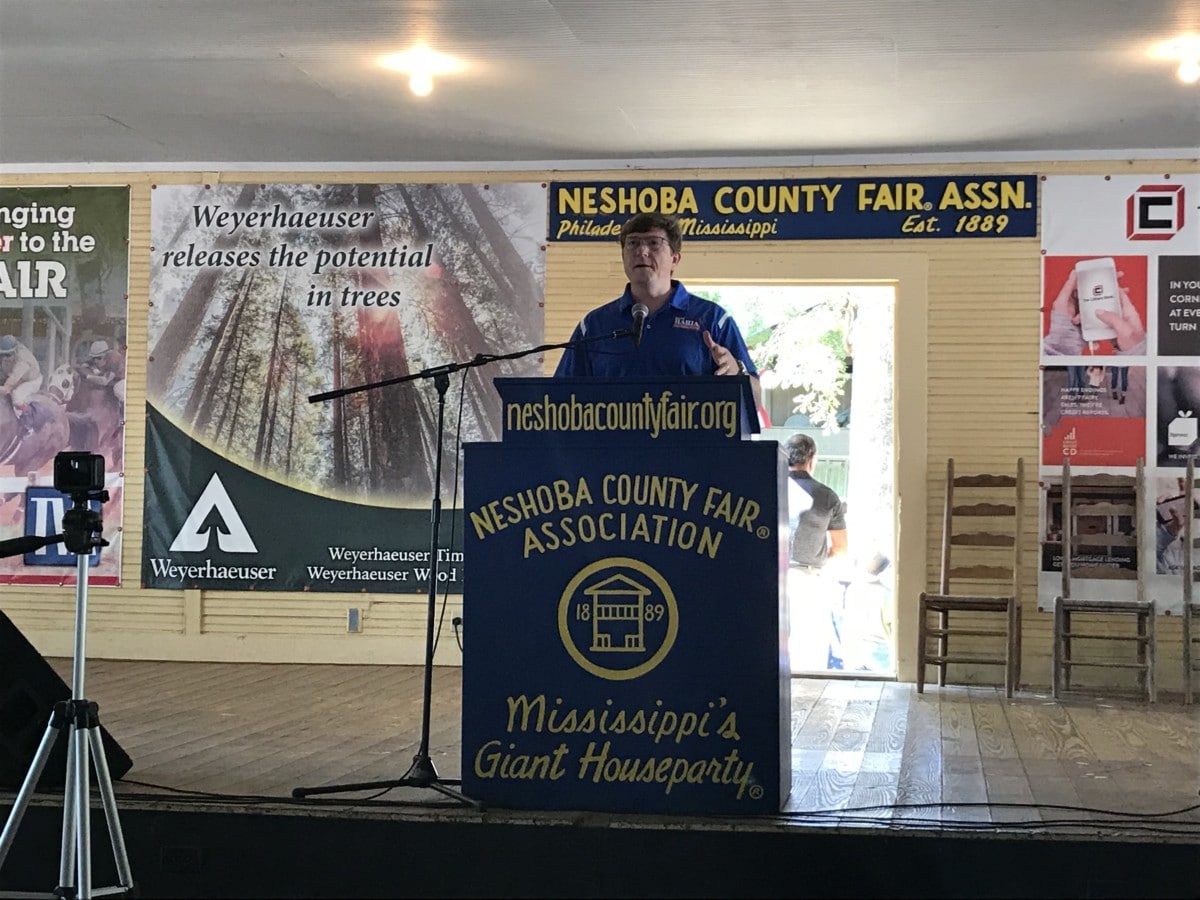 Next was Chris McDaniel, a candidate for U.S. Senate, who had supporters all around him. He spoke about "restoring the party of Ronald Reagan, the conservatives."
"This time we have a choice, Mississippi. We have a choice between far more than just political personalities, far more than political programs, far more than promises," said McDaniel. "It's a choice of what sort of people we want to be, and what sort of country we want to leave our children. Let them remember our names and the mark we made at Neshoba."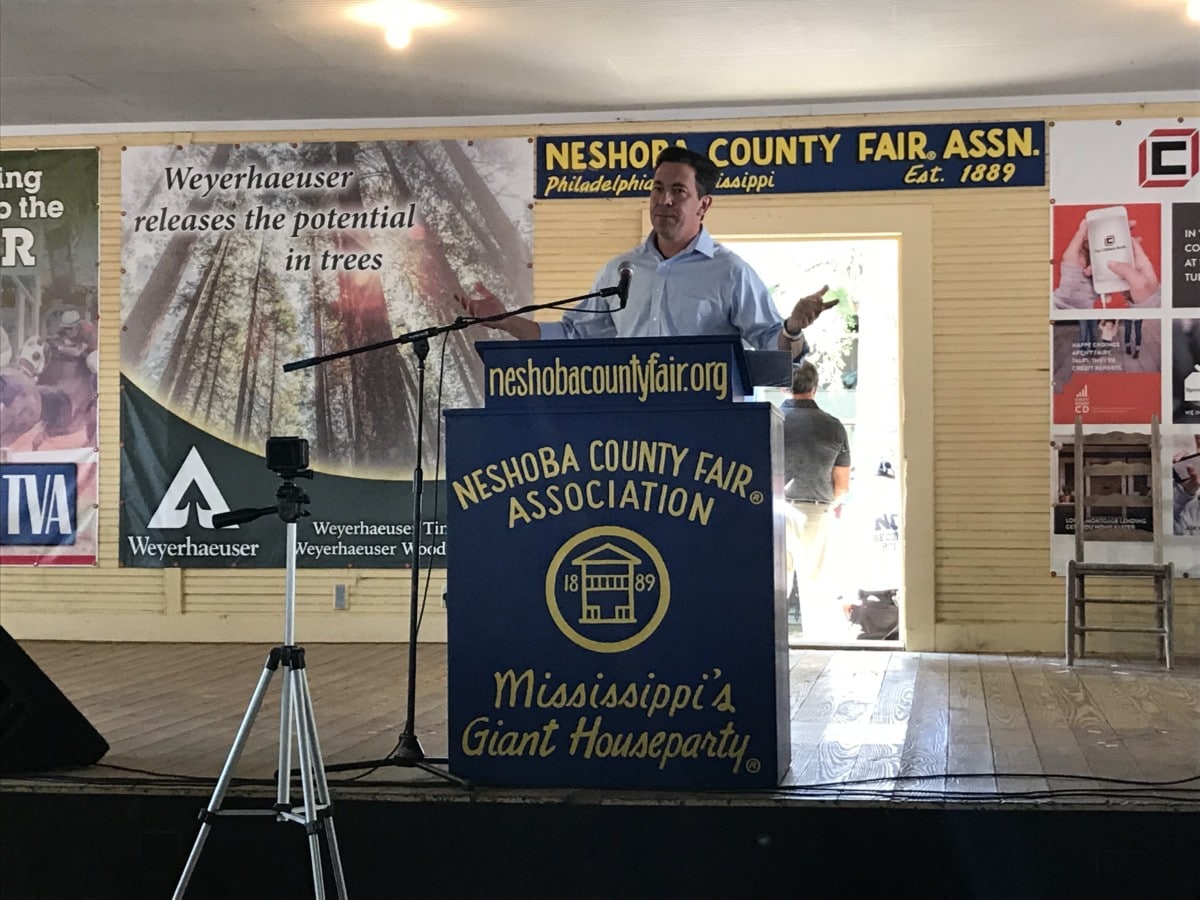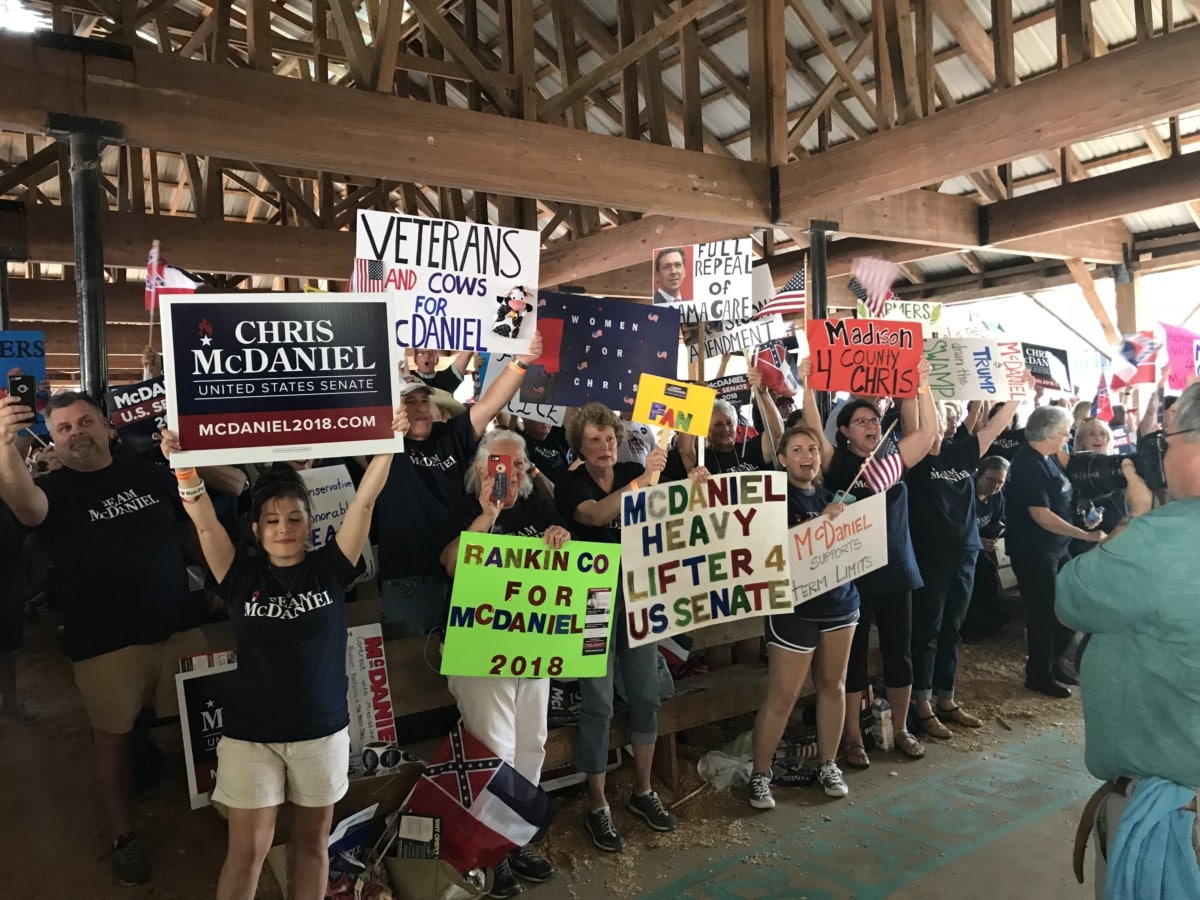 Next was Mike Espy, a candidate for U.S. Senate. While the other candidates spoke about what they plan to do in the future for Mississippi, Espy spoke about what he has already accomplished.
"Conservatives are talking about cutting budget, but I have already done that," said Espy. "We want our children to live in a world that's free and open."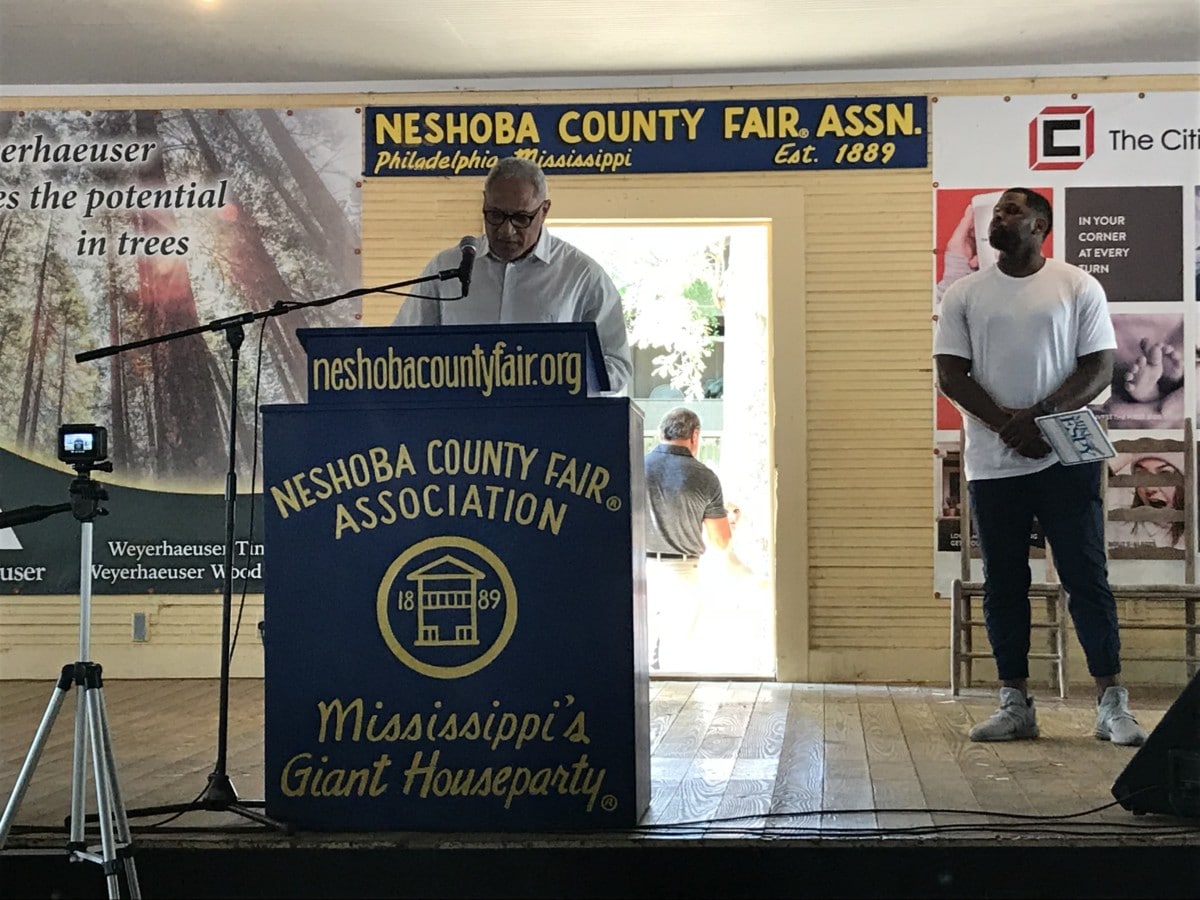 Speaker of the house Philip Gunn said that republicans need to fix the crisis that our country is in. He said the republicans in the Mississippi House are standing in the gap for you.
"There is a distinct and fundamental difference between the two major parties. We are at a point of crisis in this country and you need to know what direction the people that have asked for your vote claim to take you," said Gunn. "I can tell you what direction the republicans in the Mississippi House of Representatives will go. We're not for free stuff for everybody. We are for decreasing dependency on government, not increasing it. We believe that just because a problem exists, does not mean the government has to fix it."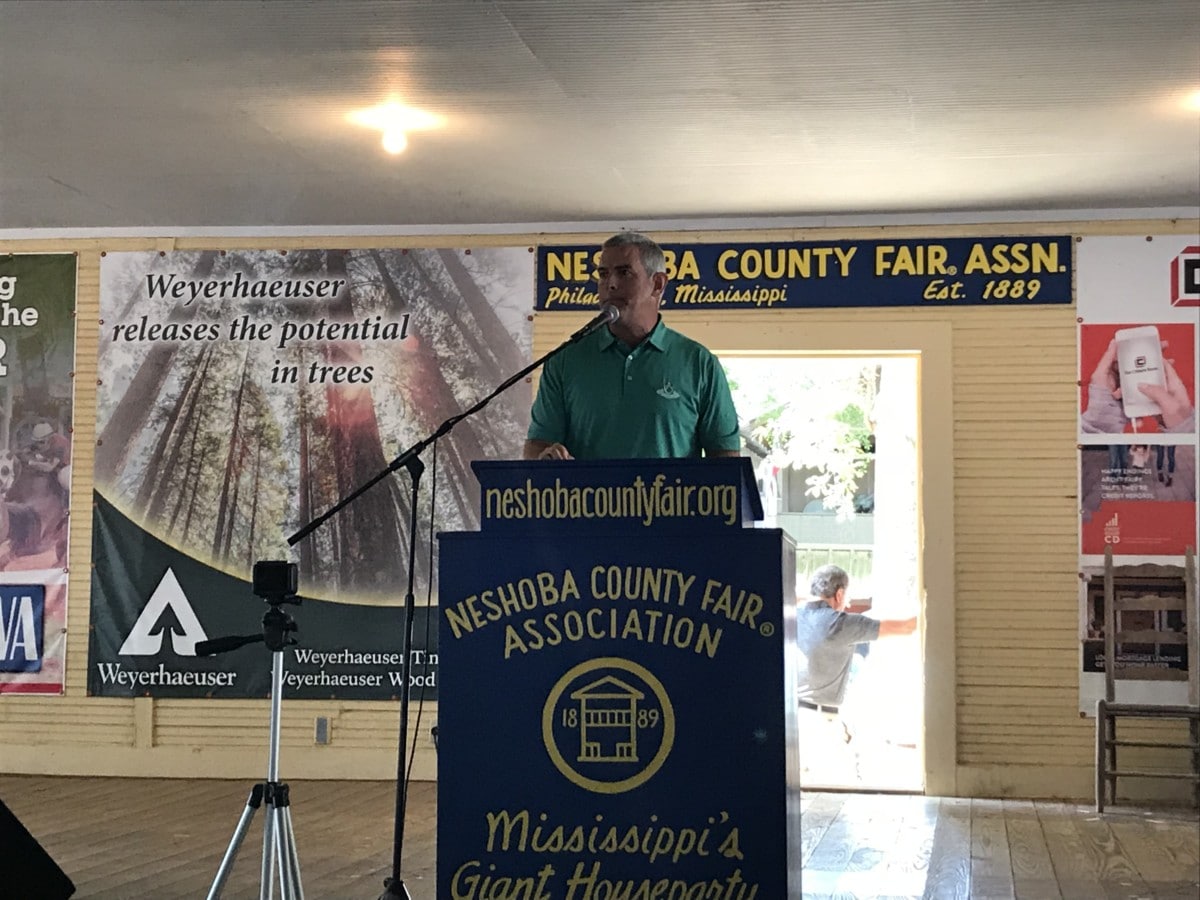 U.S. Senator Cindy Hyde-Smith came from Washington DC and spoke about her time there and what she has done with President Donald Trump so far.
"This is the eighth year that I have been to the Neshoba County Fair, but this is the first time that I have been here as your U.S. Senator and I could not be more honored. Being your U.S. Senator was not on my radar but God just had a different plan and we're having a good time in Washington D.C.," said Hyde-Smith. "Ive had the opportunity to sit down with Judge Kavanaugh, we just passed the farm bill and veterans mission bill, we had the opportunity to vote for the $15 billion spending cut and we have just had the opportunity to have so many good things happen."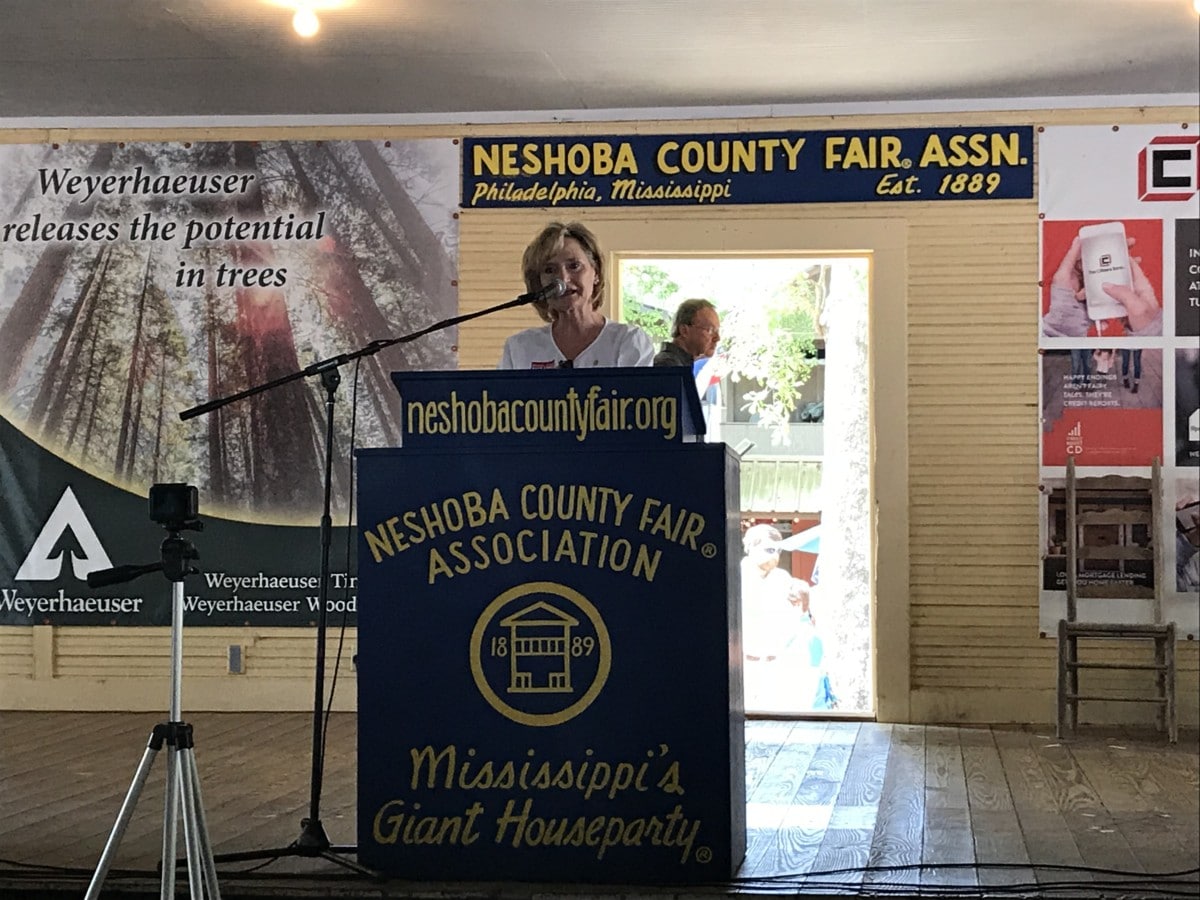 U.S. Senator Roger Wicker gave his speech and surprised many people because he was not on the schedule. He also spoke about what he and Hyde-Smith have accomplished in DC with President Trump.
"This election this year is important, and this election is not complicated. It involves a stark difference between two approaches," said Wicker. "On the day this country inaugurated Donald Trump as the President of the United States, this congress, this House of Representatives and this Senate sent lifting words on job creators and I want to keep doing that. We started doing it from Day 1."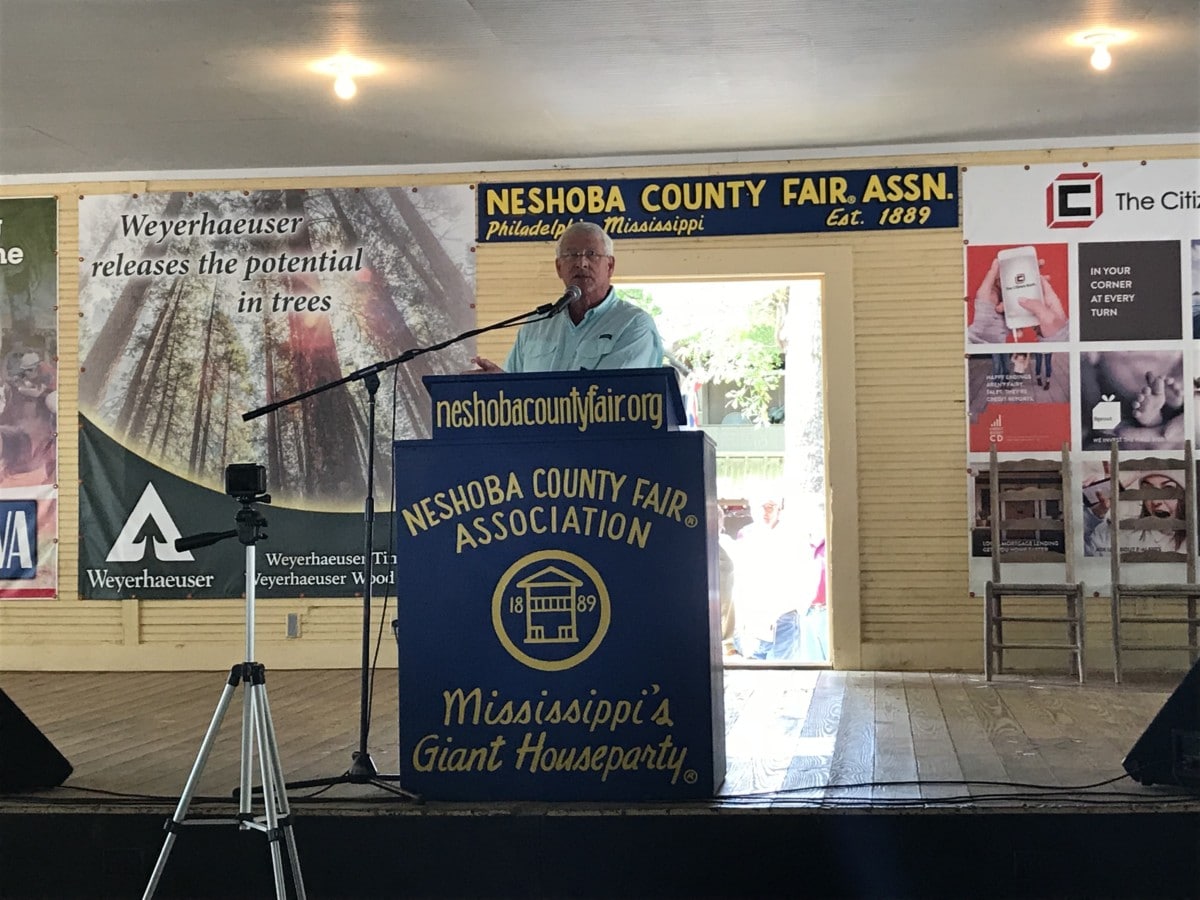 Governor Phil Bryant gave the ending speech where he discussed the issues Mississippi is facing and what has been accomplished. He said he appreciates the support President Trump has given to Mississippi and said he loves working with him.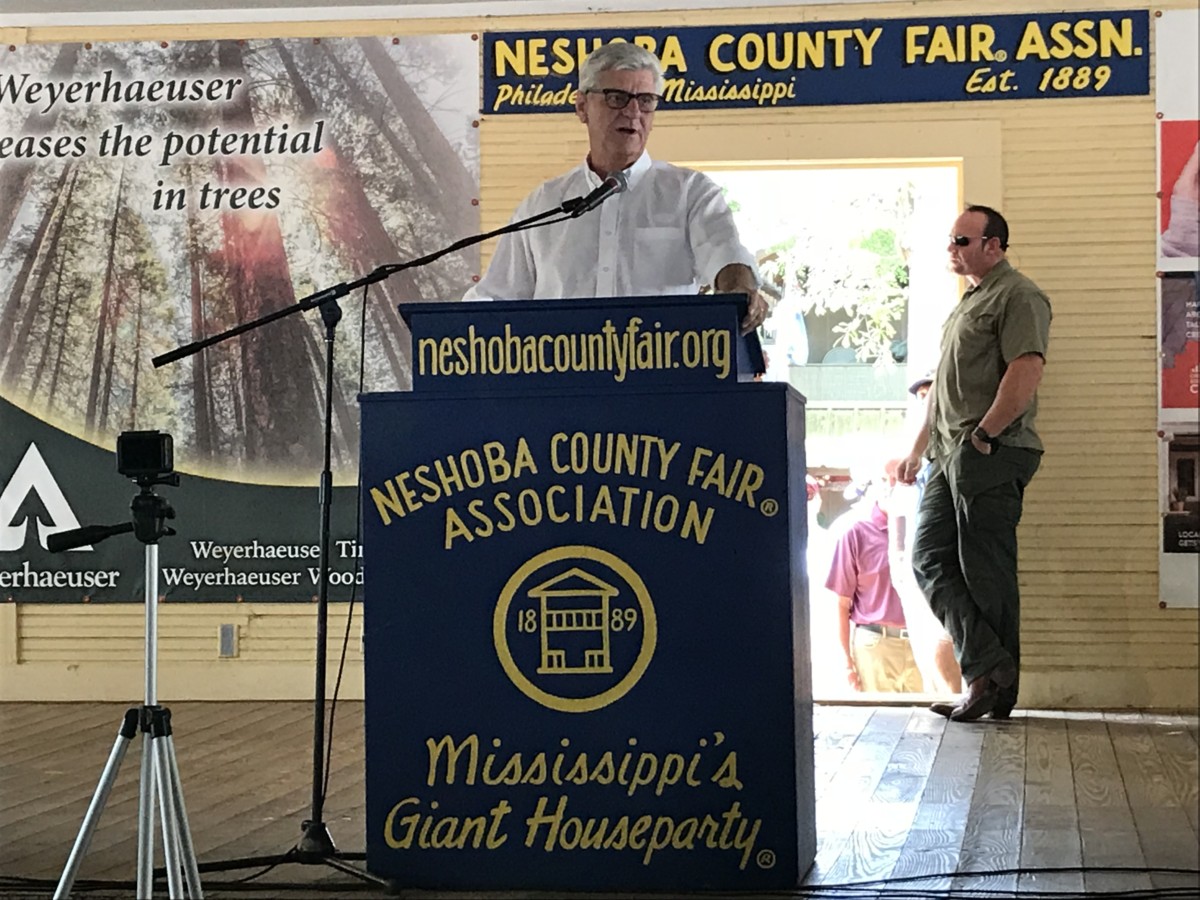 Stay up to date with all of Mississippi's latest news by signing up for our free newsletter here. 
Copyright 2023 SuperTalk Mississippi Media. All rights reserved.