The name of the Ole Miss journalism school will officially be changed. 
This morning, the IHL Board voted to approve the name change of the now former "Meek School of Journalism and New Media" after a racially-insensitive post from the namesake of the building was posted in September.
Dr. Ed Meek, a UM alum and donor, posted a photo of two African-American students from the Oxford Square which was accompanied by a post discussing a decline in real estate values and university enrollment.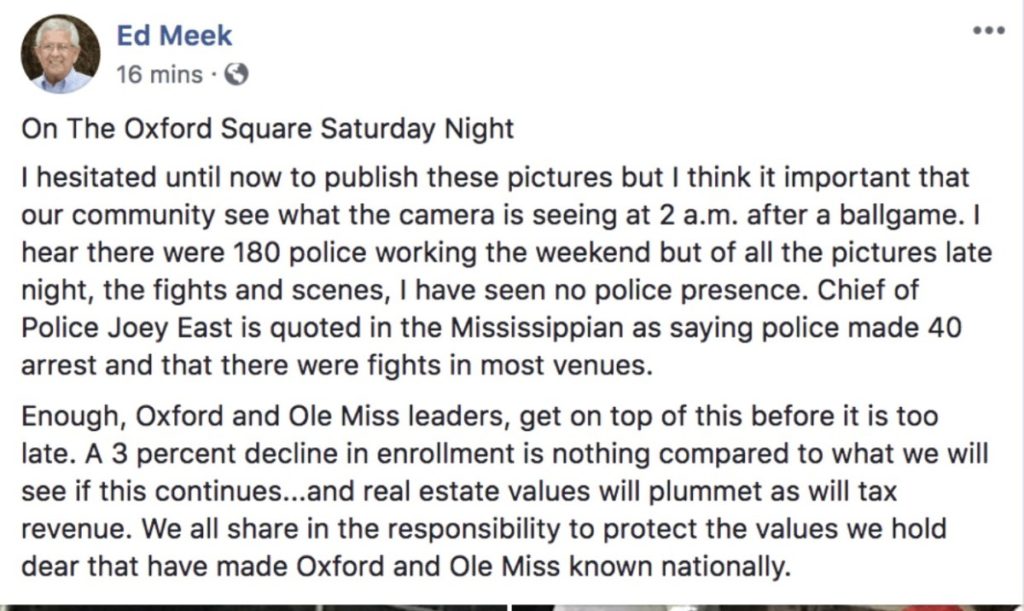 After the post was seen and shared by thousands, Ole Miss Chancellor Jeffrey Vitter and the staff of the School of Journalism condemned the post stating that it did not align with the values of Ole Miss. After calls for his name to be removed from the journalism school, Meek agreed and asked for his name to be taken off of the building.
Following the IHL's vote, the journalism school issued the following statement and noted that they'll welcome Meek's input while selecting a new name. 
At this time there is no official timeline for a new name to be chosen. 
Meek is an Ole Miss alum and served as a university employee for 37 years. It was in 2009 that Meek donated $5 million to the journalism school which led to it being named in his honor.
Social media posts at Ole Miss have come back into the spotlight recently as a controversial tweet from an Ole Miss professor came to light. Assistant Professor of Sociology James Thomas posted that Senators "don't deserve your civility" after Republican Senator Ted Cruz was harassed while at a restaurant.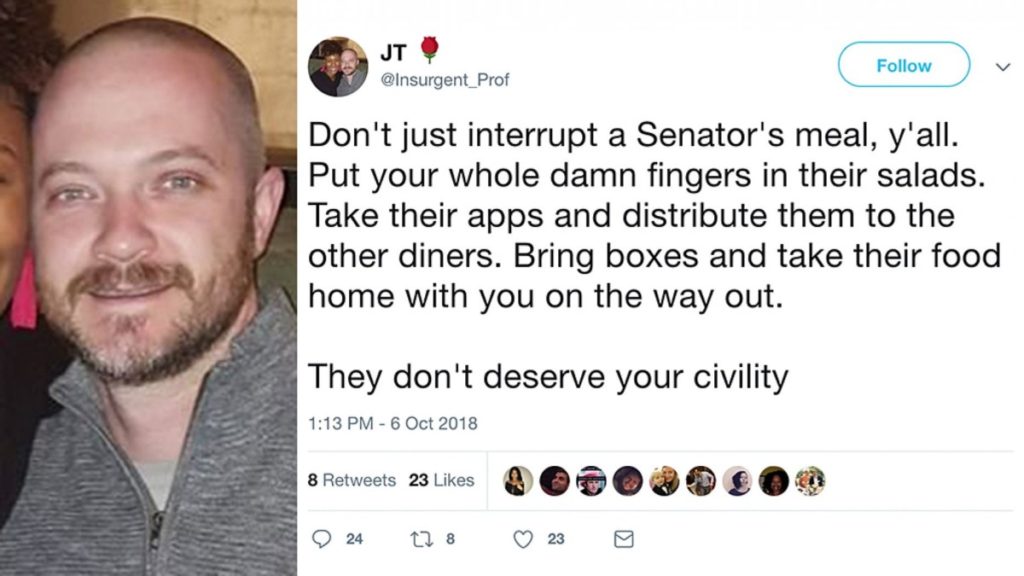 No action has been taken against Thomas at this time, and the only response from Ole Miss has been a Facebook post from Vitter stating that Thomas' post does not reflect "the values articulated by the university."
Among the comments on Vitter's post was one from Meek saying "Lack of institutional leadership."