Teachers may be getting a bigger pay raise. The House passed a bill for a $2,000 across the board pay raise for teachers to be spread out over the next two years. This would total $4,000. The Senate bill, which House members voted on previously proposed a $500 a year pay raise.
Representative Steve Holland introduced the amendment during the House's first vote on a teacher pay raise of this session saying he recently attended his grandson's program at Joyner elementary school in Tupelo where teachers met him after expressing their outrage at the insulting pay raise proposal.
RELATED: Teachers not satisfied as pay raise bill advances
"Are you kidding me? $500 a year, you ought to be ashamed of yourself. I said that wasn't my idea," said Holland.
Holland went on to say that while he is not saying the $4,000 will become a reality, they need to start high on negotiations.
"I understand the budget, I didn't get here yesterday. I sat on budget many years and on appropriations about all my career… Don't start on the low road, start on the high side. You can't negotiate from nothing. Negotiate from something with the Senate and then provide the means to do it with because we can do it if we want to. Now, I am telling you in my humble opinion there is no group of people in this state than the professional educators that teach our children and our grandchildren. So, bah humbug on $500 a year you ought to be ashamed if you vote for it."
The amendment passed 55-50 with 10 Representatives electing to not cast a vote.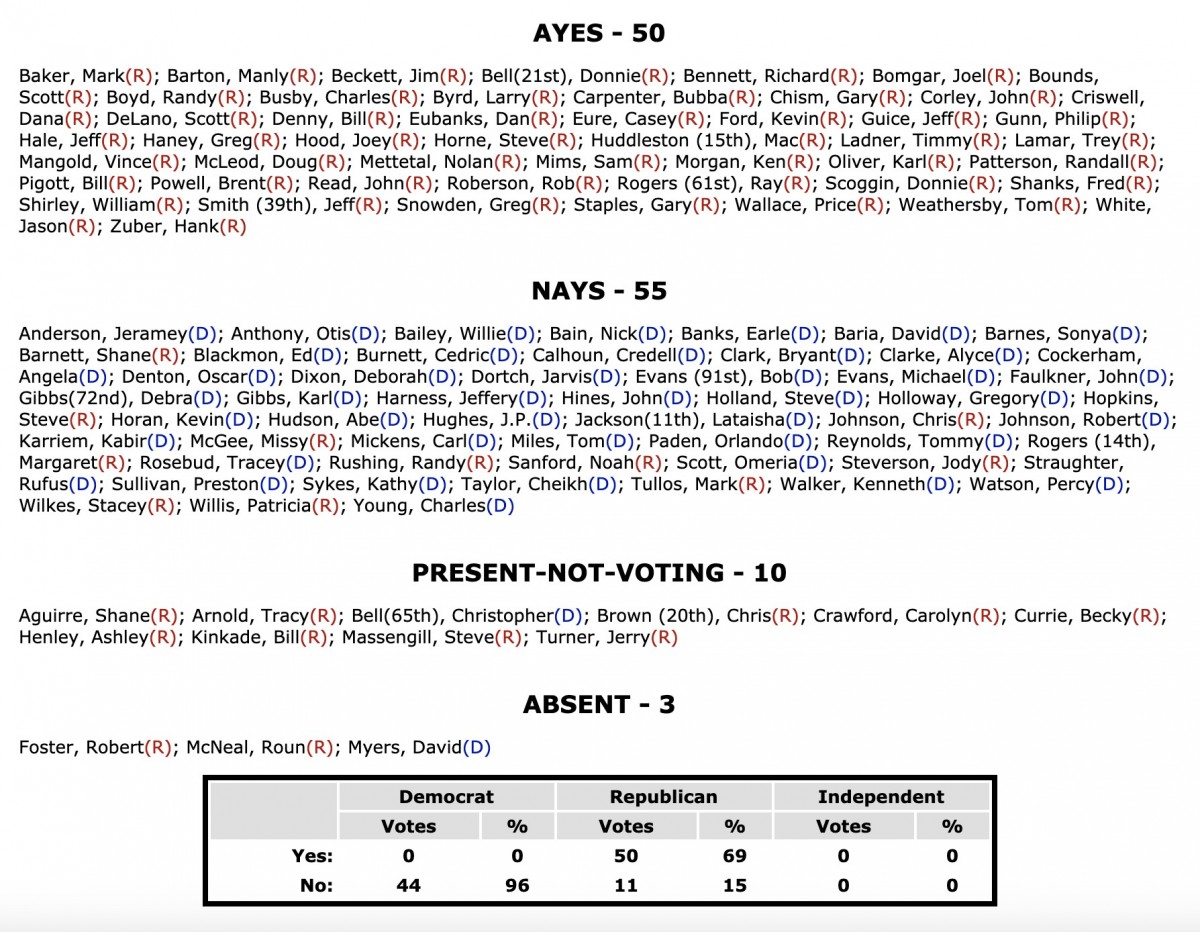 House Education Chairman Richard Bennett spoke in opposition of the amendment and said the legislature needed to focus on balancing the budget.
"We have a lot of areas to look at," said Bennett. "We have employee pay raises that we need to look at besides the teacher's too so we've got to just see what the money situation is. We've got to balance the budget regardless but I'm not saying that in the end that will not be the number, I'm asking you to go through the process."
Education Chair Richard Bennett invited a motion to table the amendment, but that effort was defeated 55-50 with 44 Democrats and 11 Republicans voting against it. In the end, the amended version passed the House overwhelmingly with a vote of 112-4.
"We are proud of the role we played in making sure our public school teachers are provided a fitting raise as a starting point to bringing their salaries up to the Southeastern average," said David Baria, House Minority Leader. "We were on record as saying the previous offer of $500 per year ($9.62/wk) was embarrassing and insulting to those we rely on to prepare our students for productive, meaningful lives."
The bill will now be sent back to the Senate where they will make a decision on the amendment and if they do not concur, it will go to a conference committee where three Senators and three House members will decide the fate of the bill.
"Although this amendment may mean a conference committee will determine the final amount of any raise, we believe that momentum is there to achieve a significant and much-deserved pay raise for our teachers," Baria said. "Mississippians know that we are in a teacher shortage crisis, and the best way to help solve that problem is by offering our teachers reasonable salaries."
Stay up to date with all of Mississippi's latest news by signing up for our free newsletter here. 
Copyright 2023 SuperTalk Mississippi Media. All rights reserved.