Teachers, teacher assistants, librarians, and counselors could receive a pay raise. Legislation passed from the Committee stage on Tuesday that would give an additional $1,000 over the next two years.
The proposed bills (HB 1349 and SB 2770) would cost taxpayers about $51 million respectively over two years time and impact more than 30,000 teachers, teacher assistants, librarians, and counselors.
"If we can commit to increasing salaries by about $51 million over the next two years, a teacher that was working in 2012 will make almost $8,000 more per year in 2020 than he or she made before I became lieutenant governor," said Lieutenant Governor Reeves.
Back in September 2018, Reeves said wanted to direct an estimated $50 million in savings from the Medicaid program into Mississippi classrooms. He added that since 2014, Mississippi taxpayers have invested an additional $350 million in teacher pay raises. The popular School Recognition Program has resulted in an additional $41.8 million awarded to teachers for their work in the classroom. However, some say the legislation just won't cut it.
Earlier this week, Mississippi Association of Educators President Joyce Helmick wrote a letter to Charles Busby, the author of House Bill 1349 and shared it with Education Committee Chairs Senator Gray Tollison and Representative Richard Bennett, along with state leadership saying the bill in its current form is unacceptable.

"In addition to an insulting teacher pay raise proposal, it is so lacking in substantive policy changes that we felt it was necessary to address state leaders and the bill's author directly," said Helmick. "We are passionate about fixing what's broken in this system and celebrating the teachers who make it work despite all that."
In its first year, the bill would amount to a $19 per week raise which works out to $2.74 per day. The letter also sheds light on what President Helmick believes many lawmakers simply may not know.
"Being a teacher in Mississippi is more than going to school to earn a degree, taking the licensure exam, and going into the classroom for the next twenty years," Helmick said. "There are low salaries, second and third jobs, multiple Praxis tests, a lack of contract security, and more. We felt it was our job to share what our teachers contend with on a daily basis in an effort to ensure legislators reassess these policy proposals from a more informed perspective."
Representative Charles Busby responded saying at the end of the day it comes down to money and how much of it is available.
"It is just a starting point," said Busby. "If you start it out with something unbelievably high then somebody has to be the bad guy and bring it down to something reasonable. I think it better to start at something reasonable and move up. My goal would be to get our teachers in line with those of our neighboring states."
Helmick added that they are ready and willing to work with lawmakers to correct the education system in Mississippi.
"Our members are the folks in the trenches, and we know better than anyone how critical it is that this bill do more to correct the wide range of challenges facing public education in our state," said Helmick. "We are standing by to help."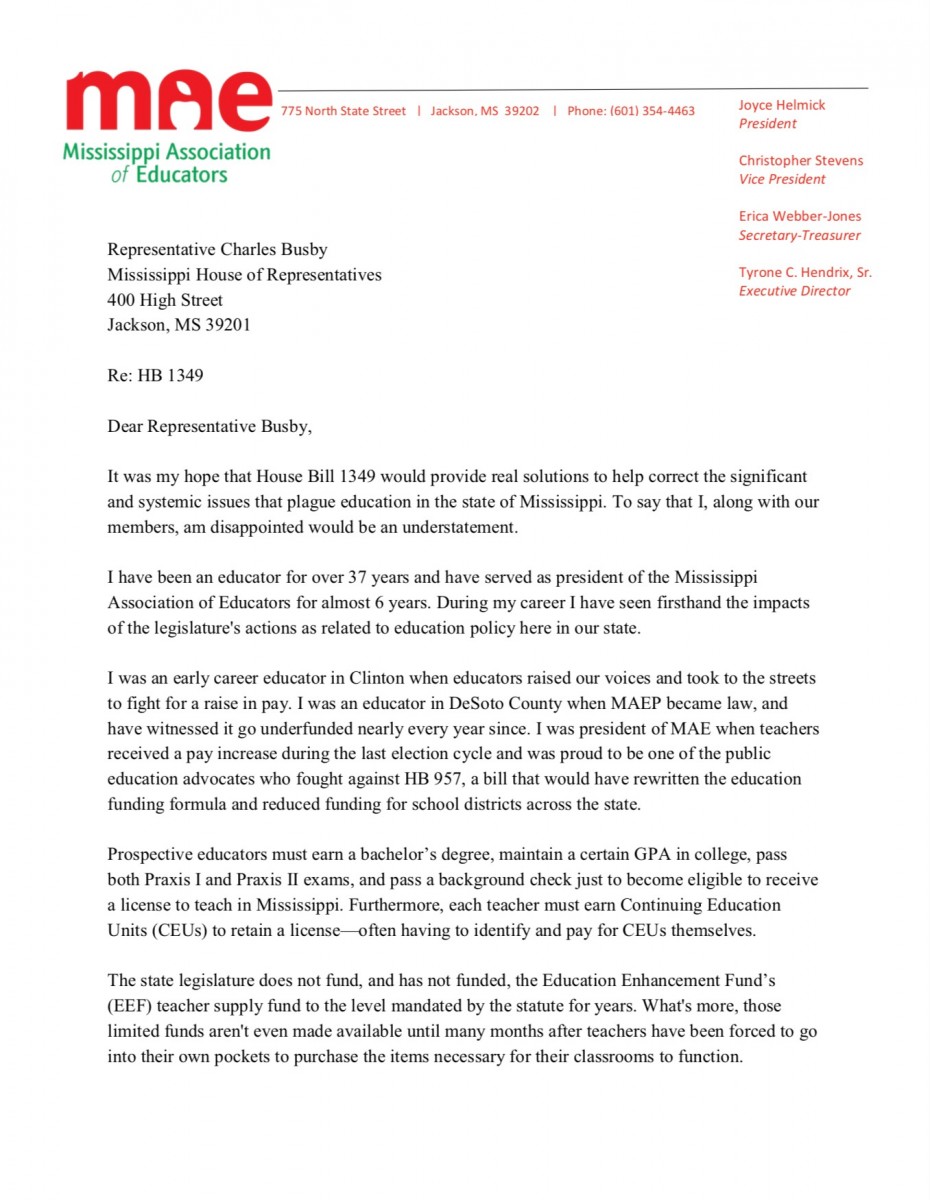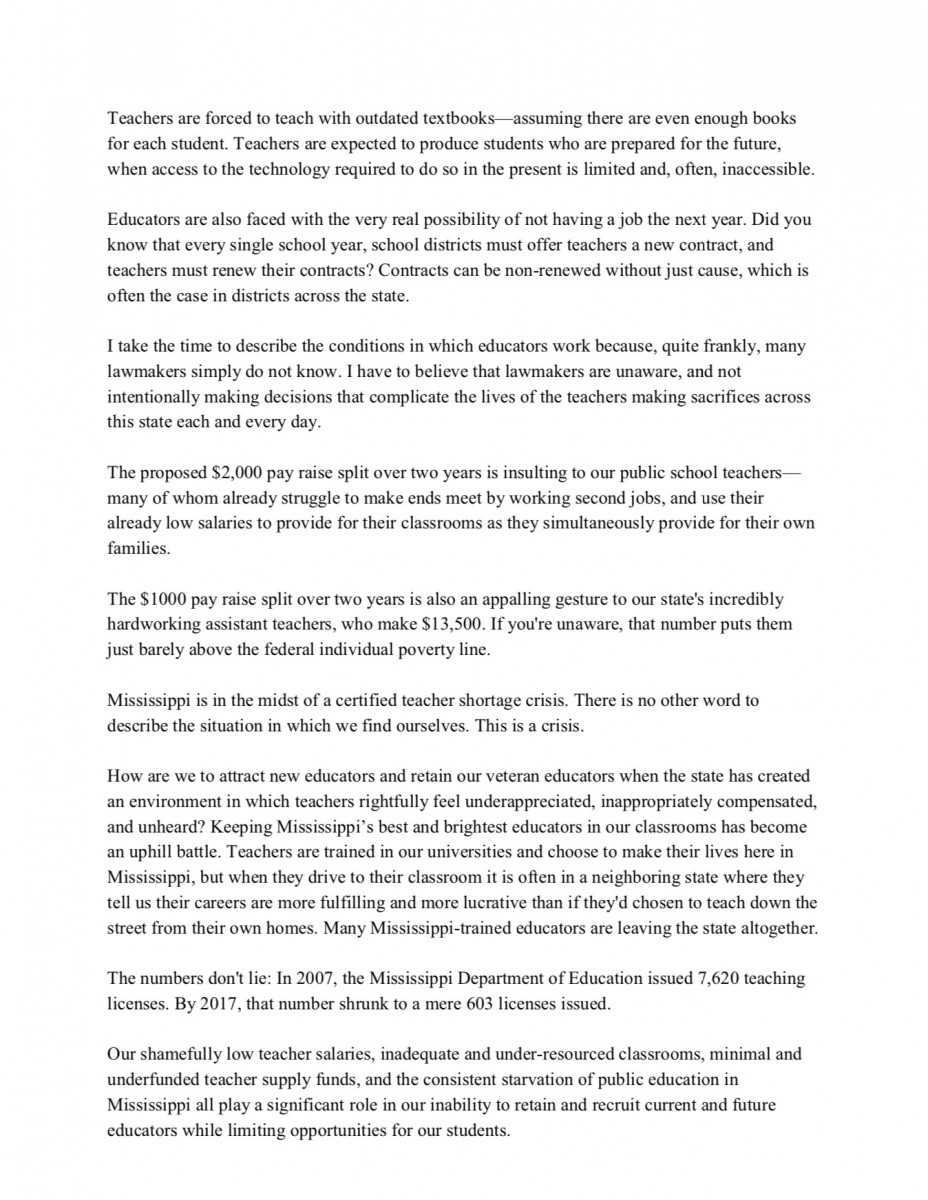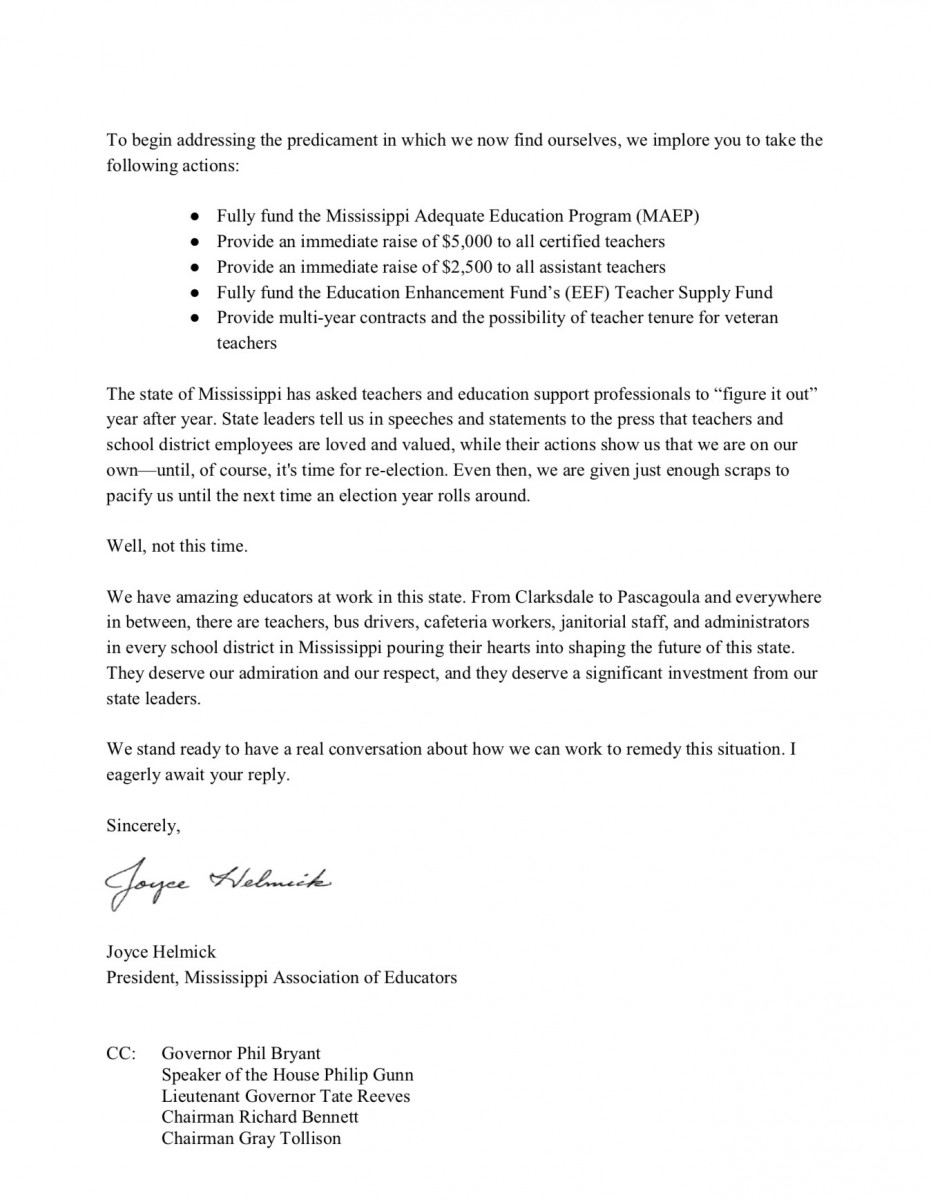 Stay up to date with all of Mississippi's latest news by signing up for our free newsletter here. 
Copyright 2023 SuperTalk Mississippi Media. All rights reserved.