USA Today is asking sports fans across the nation for input on sports' greatest traditions, and two of the 20 nominees are right here in Mississippi.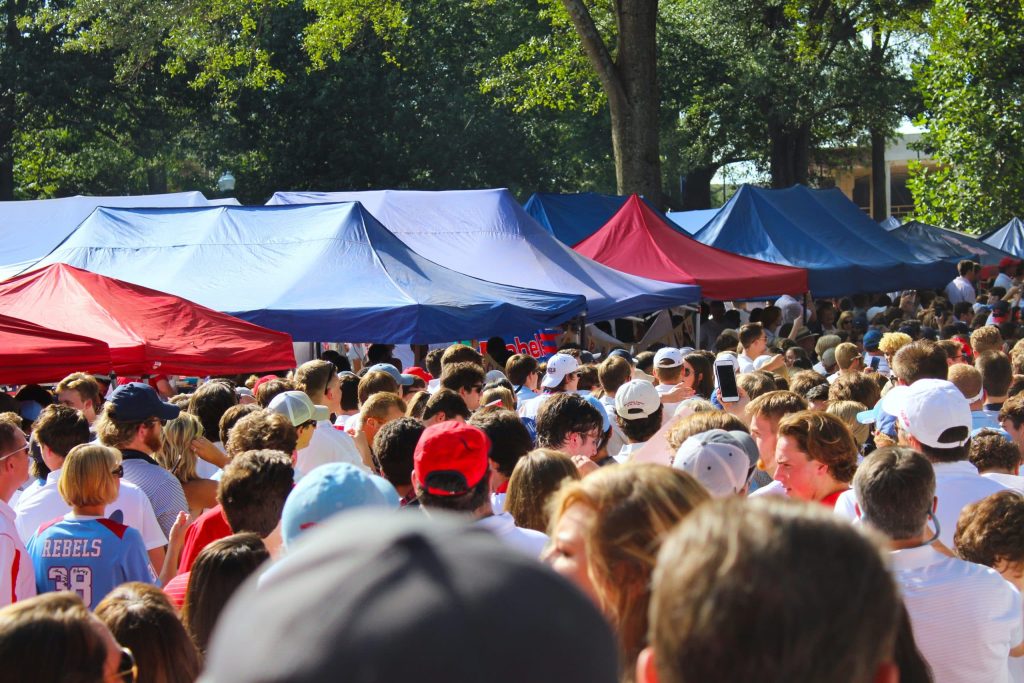 It has been called one of the greatest tailgate spots in the nation for years. The Grove at Ole Miss is a bucket list item for any college football fan, and once you walk into it on game day you'll know why. During the week, the 10-acre space is used for students to study, relax, and as a direct route to their next class, but once Saturday rolls around, the landscape is transformed by a sea of tents and thousands of people. Along with those people comes an endless supply of food, drinks, TVs and music…everything you need for a perfect backdrop to an SEC football game.
To vote for the Grove, follow this link – CLICK HERE
Also up for the vote is a sound unlike any other. Whether it was on TV or in a stadium filled with the deafening noise, you'll never forget the first time you heard a cowbell ring. The supposed good luck charm became a staple at Mississippi State after a cow wandered onto the field during what went on to be a Bulldog victory. Ever since then, opposing fans and players alike have had to deal with the truly unique home-field advantage for MSU. If you're a Bulldog through and through you'll also never forget the day you received your first cowbell.
To vote for the Cowbell, follow this link – CLICK HERE
At the time this article is being published, the Grove sits at #9 on the list and Cowbells are at #10. Also on the list are famous tradition such as rolling Toomer's Corner (Auburn), March On (Army/Navy), 7th inning stretch at Wrigley (Chicago Cubs) and many more.