Folks are flocking to Krispy Kreme locations across the state for the special 80th birthday celebration deal. The famed donut shop is offering a deal to buy one dozen original glazed, get the second dozen for .80 cents. Cars were lined up down County Line Road in Jackson and over 30 people stood inside waiting to get their hands on some donuts.
"I'm just here for drive time to come get a couple donuts," said Winnton Ellis of Jackson. "I'm pretty excited, we are gonna get about four dozen."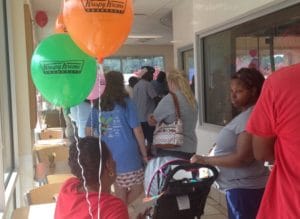 The average line time in Jackson on Friday morning was an hour and a half.
"I've been here over an hour but they're going to be worth it because they're going to save my life with everybody at the office," said customer Dallas Bryant.
Krispy Kreme began in 1937 when Vernon Rudolph bought a secret recipe from a New Orleans french Chef. He rented a building in what is now historic Old Salem, in Winston Salem North Carolina. He began selling the donuts to local grocery stories.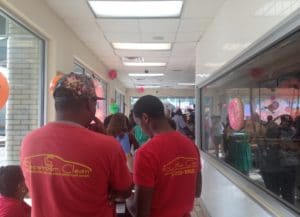 To learn more about Krispy Kreme click HERE.