A tweet from an Ole Miss professor is causing controversy. 
During the Brett Kavanaugh hearings in D.C., protesters began to harass Republican Senators while they were out in public, and Assistant Professor of Sociology at Ole Miss James Thomas encouraged the behavior in a tweet stating that "they don't deserve your civility."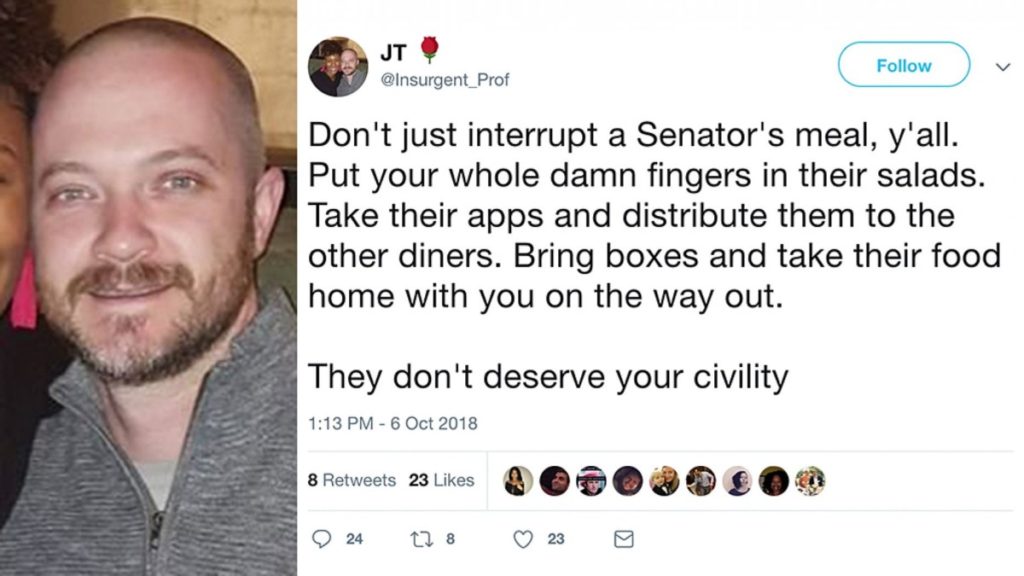 The tweet was posted earlier this month, but after a strong reaction on social media, it has begun to circle back around. With many calling for Thomas to be fired, no action has been taken by Ole Miss at this time. Chancellor Jeffrey Vitter did put out the following statement on Facebook.
Governor Bryant weighed in on the post, and said that there is no place for calls of aggression, especially on a college campus. 
"This is troubling and disappointing to see from one of our university professors. There is no place in a civilized society, and particularly on our college campuses, for urging individuals to harass anyone," the Governor said.
Many have compared the lack of action in this instance to the recent removal of Dr. Ed Meek's name from the School of Journalism following a racially instinctive post made on Meek's Facebook page. After the post was made, the Journalism School promptly called for a name change and the process was fast-tracked by Vitter. 
Related: Name change approved for Ole Miss journalism school
On Vitter's statement regarding Thomas' tweet, Meek posted "lack of institutional leadership."
Stay up to date with all of Mississippi's latest news by signing up for our free newsletter here. 
Copyright 2023 SuperTalk Mississippi Media. All rights reserved.