Parents, teachers, students and advocates rallied at the Capitol Tuesday to share stories of how school choice had positively impacted their lives, but also to point out that Mississippi still has a ways to go on the matter. 
"We all came here under the belief that parents ought to be able to direct the education of their kids," said Grant Callen, head of Empower Mississippi, one of the leading lobbyists for school choice in the state.
School choice is defined as the power parents and their child(ren) have to choose the school that best suits them and their needs, even if that means crossing district lines or enrolling elsewhere.
Callen said there are options, but there is still a need statewide.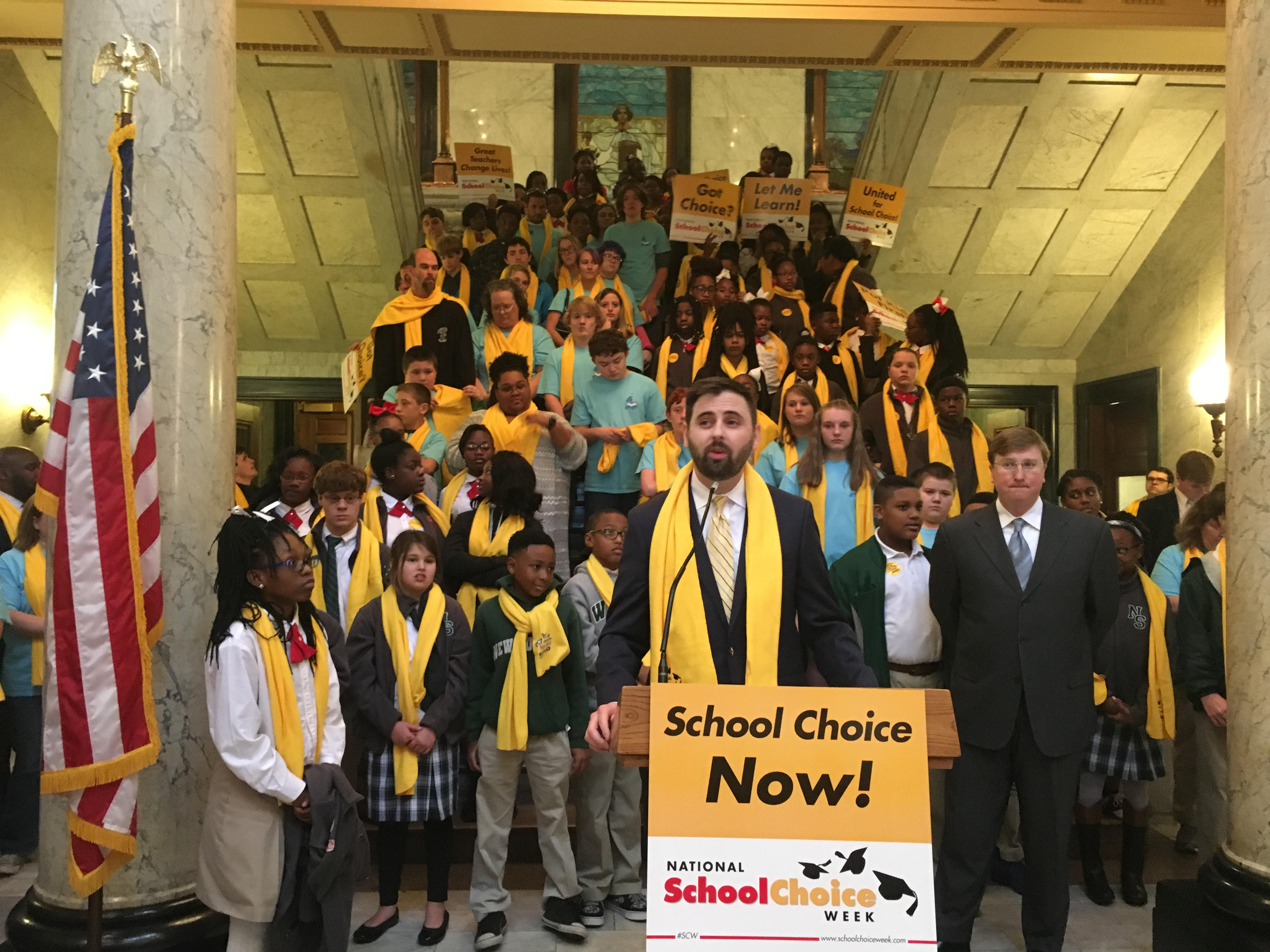 "Too often today in Mississippi, parents don't have enough choice," said Callen. "If the traditional district school that you're assigned to isn't meeting your needs, you don't have a lot of options if you're low income."
In Mississippi, there are currently six different options for parents and students when it comes to choosing a school or program:
Charter schools
Homeschooling
Equal Opportunity with Students with Special Needs voucher
Dyslexia Therapy scholarship
Public School Open Enrollment
Virtual School
Read more about these options here.
Callen said that even with these options available, there's still more opportunity to serve Mississippi's kids.
"Until every student in Mississippi has the ability to choose their school, our work is not done," said Callen.
Lt. Governor Tate Reeves spoke at the rally, heavily vouching for school choice.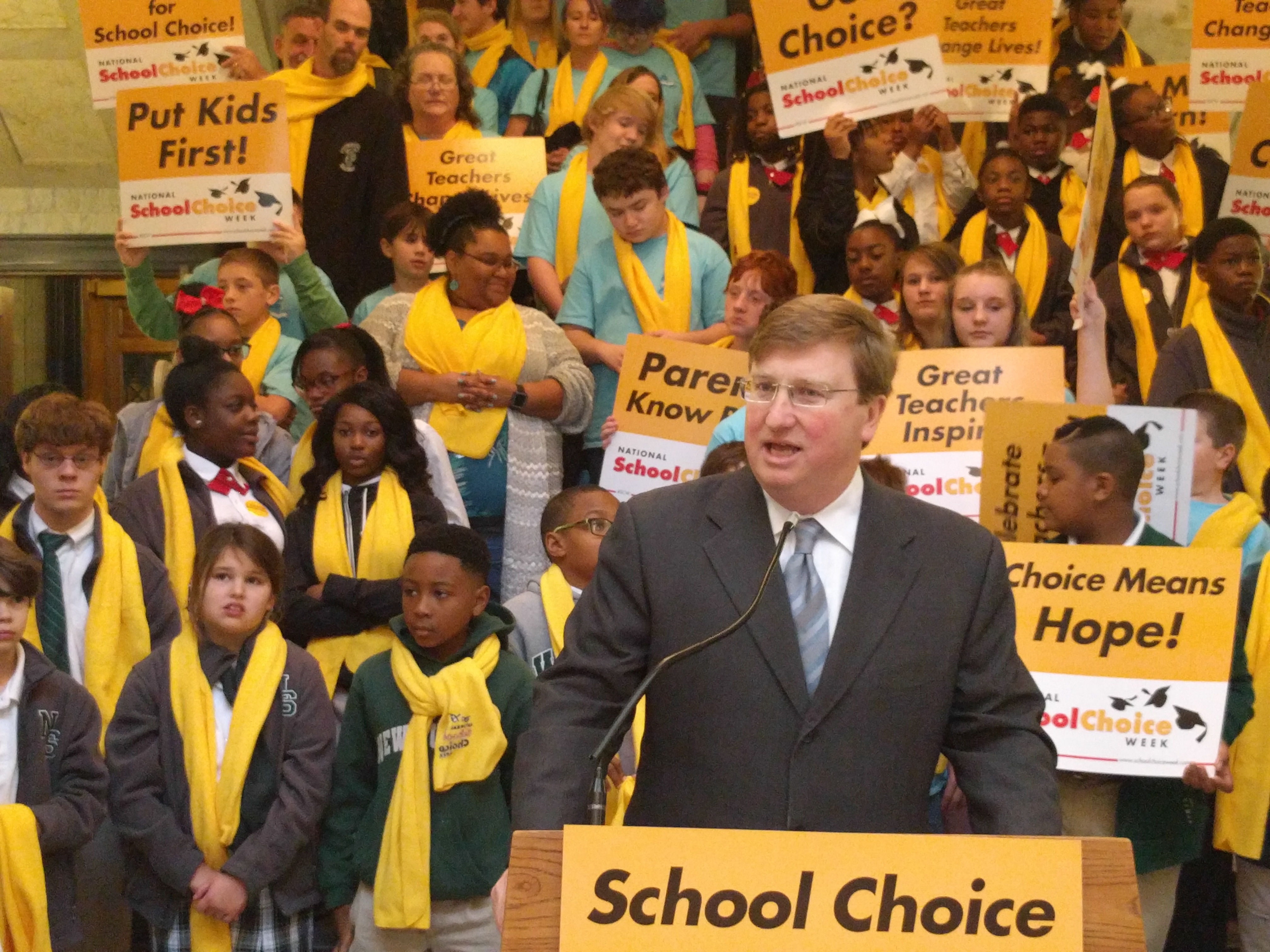 "You cannot deny the demand for choice in Mississippi," said Lt. Gov. Reeves. "All across our nation, parents are taking action to do what's best for their children.. finding the classroom setting that is right for their individual child."
Reeves said every child deserves an opportunity for success.
"It shouldn't matter what a kid's zip code is, or what their parents do for a living," said Reeves. "When we talk about education, we talk about kids, and what's best for kids. It doesn't matter what's best for adults. It matters what's best for the individual kids."
Kyla Jennings, a student at Midtown Charter School, was also able to share her experience:
News Mississippi will continue to bring you stories on school choice as National School Choice Week progresses.