The 'Invest in a Healthier Future' coalition is calling for a raise in the state's cigarette tax as a way to save lives and save money. 
The coalition, comprised of more than 30 organizations, is urging lawmakers to raise the state's current cigarette tax of $0.68 by $1.50. Mississippi's current tax is among the lowest in the country and is well below the national average of $1.78 per pack. 
Mississippi's adult smoking rate is among the nation's highest, and the group claims that a raise in the tax would help decrease the number of smokers and save the state a significant amount in healthcare costs. 
"Tobacco-related illnesses are expensive and harmful for all of us," Katherine Bryant, director of government relations for the American Heart Association in Mississippi said. "Yet, in Mississippi, tobacco remains the No. 1 cause of preventable death. Tobacco is an addictive and deadly product, and higher cigarette taxes are proven to help people quit and help young people never start."
During a press conference, Angela Ladner, the Executive Director of the MS Psychiatric Association, said that tobacco-related illnesses cause 5,400 deaths in the state each year, and the treatment of these illnesses cost Mississippi $1.23 billion annually. The IHF's research shows that the tax would generate $170 million in revenue while saving around $990 million in healthcare costs. 
The increase is also aimed at decreasing the number of youth smokers in the state. Data shows that 1,600 teenagers become regular smokers. Khalil Jackson, an 18-year-old high school student, spoke of the toll that smoking has taken on his family. After seeing the health problems that smoking can cause up close, Jackson has vowed to break the cycle of smoking. 
"I've made the decision to do everything I can to help my peers make the best decisions for themselves and their futures. I urge all lawmakers to stand up for the health of their constituents, especially youth, who are particularly vulnerable to the marketing tactics used by the tobacco industry. Let's make this generation, the generation free from tobacco," Jackson said.
The results of a recent study were unveiled at the Capitol to show support across the state for this initiative. The study, conducted by Public Opinion Strategies, states that 73% of voters support the raise.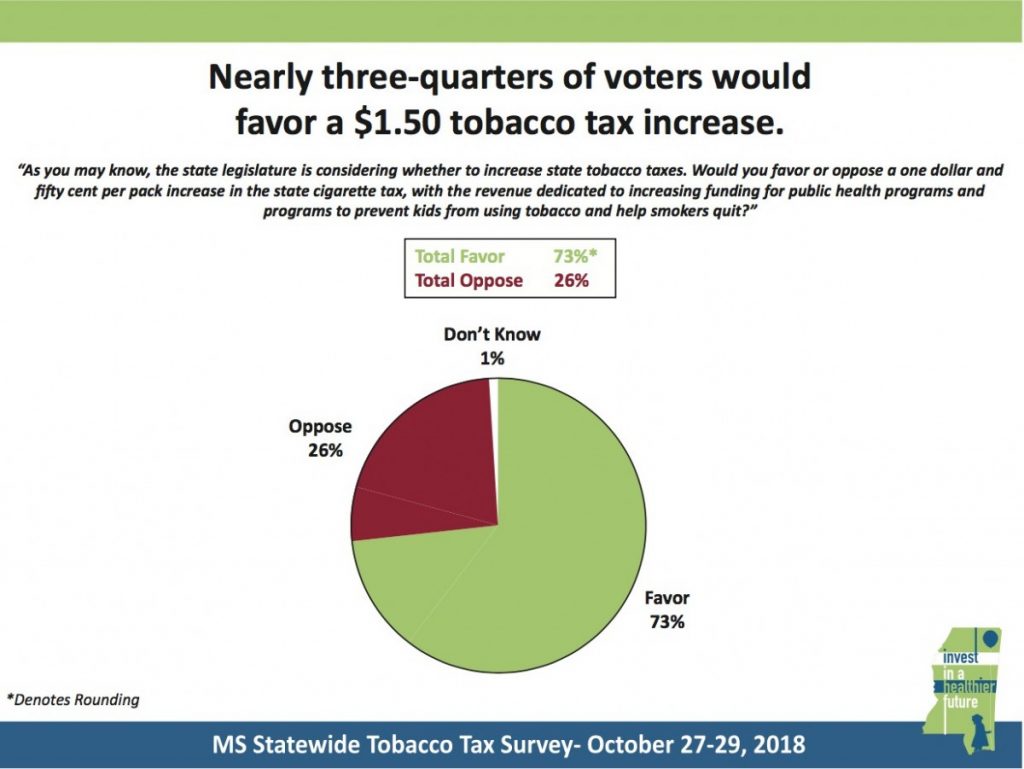 The study, which was issued to 500 voters (200 by phone), studied the numbers by region and by political party, and they say that the results show that "this is not a partisan issue."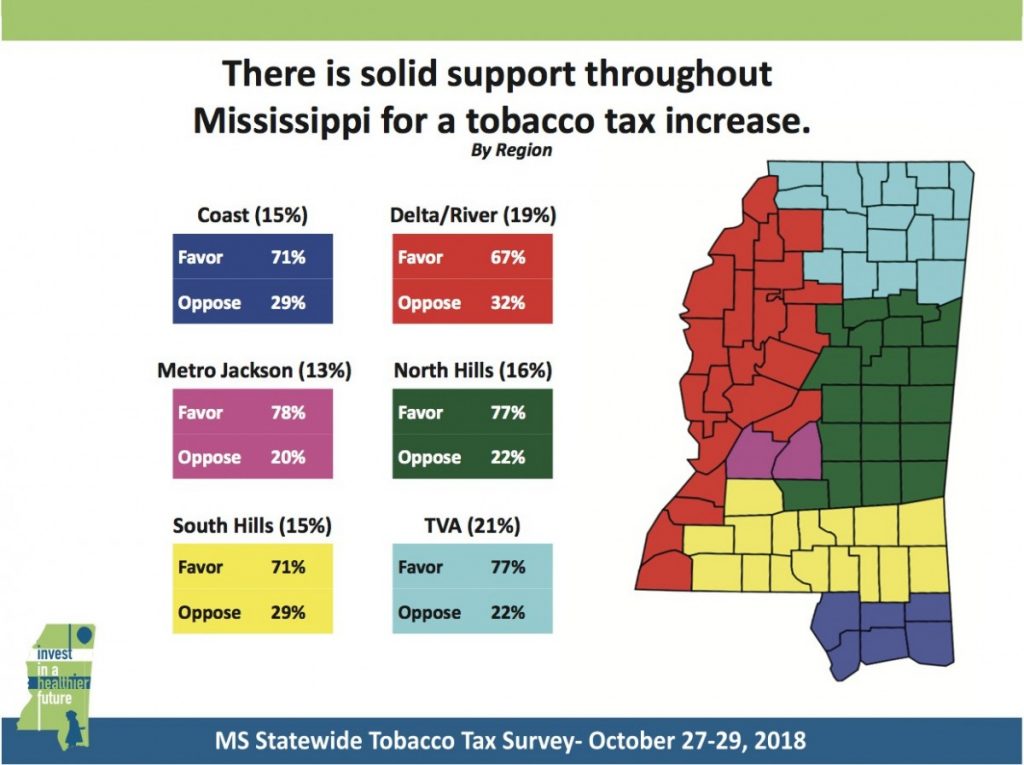 The study also claims that 53% of smokers were in favor of the raise.
A bill was introduced during last year's session to increase the tax, but it didn't make it through the legislative process. The IHF will continue to discuss a path forward with lawmakers ahead of the 2019 Legislative Session. 
Head to our Facebook page to view today's press conference – News Mississippi