Two people have been arrested after numerous dogs were found both dead and alive across two properties in Newton County.
On Monday, July 10, Newton County Deputies responded to a call on Pine Bluff Road regarding animal neglect. Deputies arrived at the scene and found multiple dogs abandoned in cages, tied to trees, and running loose.
Officers also noticed several deceased dogs on the property. Deputies discovered that the living canines on the property had not been fed or watered for a substantial period of time.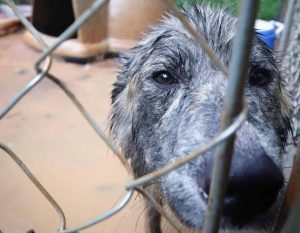 After further investigation, authorities determined that there was a second property on Peavy Road also containing a large number of dogs.
71 total canines were rescued by first responders. William Patten and Natalie Fancher Patten were arrested and charged with six counts of felony animal cruelty. More charges are expected.
Newton County Sheriff Joedy Pennington contacted the Mississippi Animal Rescue League who immediately reached out to Animal Rescue Corps out of Nashville, Tenn. to further treat the surviving dogs.
Animal Rescue Corps assembled a team along with the assistance of BISSELL Pet Foundation, along with teams from Hattiesburg and New Orleans.
After the teams got on location with a local veterinarian they were able to secure and treat all the dogs in both locations. The canines were later transported to Nashville for further care.
Stay up to date with all of Mississippi's latest news by signing up for our free newsletter here. 
Copyright 2023 SuperTalk Mississippi Media. All rights reserved.