It didn't happen last year due to the pandemic, but the 25th anniversary of Cruisin' the Coast gets underway Sunday. Christina Baylen with Coastal Mississippi says, "An abundance of activities from autocross racing to car auctions, live music performances, block parties, celebrity appearances, and more will take place throughout the Mississippi Gulf Coast from October 3rd through the 10th."
Cruisin' the Coast is one of the biggest events in Mississippi, spanning over 11 cities and 40 miles of the coast.
Executive Director Woody Bailey joined Gerard Gibert on SuperTalk Mississippi to talk about the huge event.  He said, "Over 8,000 vehicles have registered this year, from 45 different states and Canada."
Here is the 2021 schedule: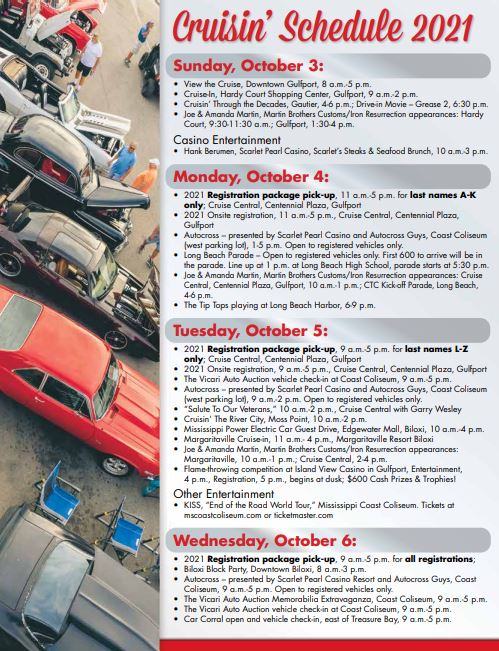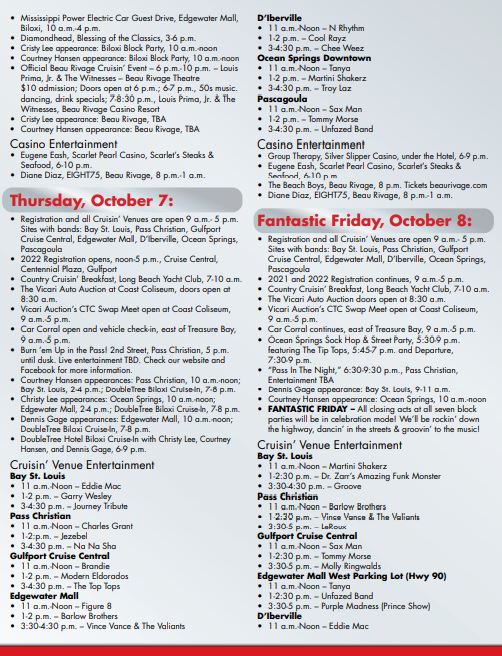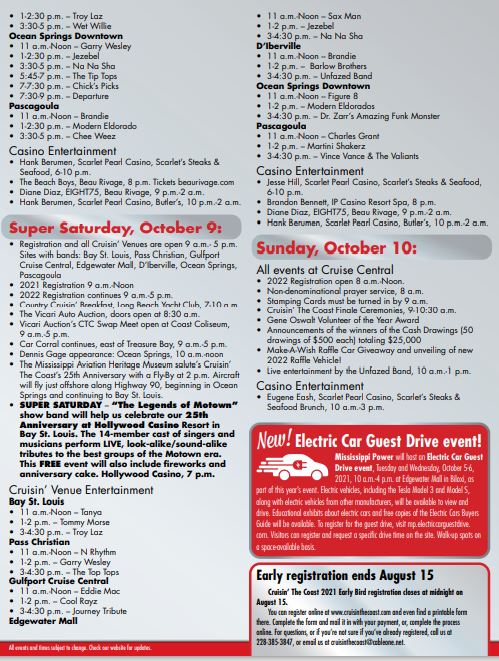 Cruisin' the Coast was even named the recipient of the "Shining Example Award" for Best Festival/Event of the year by the Southeast Tourism Society, and voted #1 in USA TODAY for Best Car Show Competition in 2018 and 2020.
Stay up to date with all of Mississippi's latest news by signing up for our free newsletter here. 
Copyright 2023 SuperTalk Mississippi Media. All rights reserved.