As consumers continue to go against warnings regarding panic buying in the midst of the Colonial Pipeline shutdown, the pumps at some Mississippi gas stations have run dry. 
According to Patrick De Haan with GasBuddy, 6% of Mississippi gas stations are now without fuel.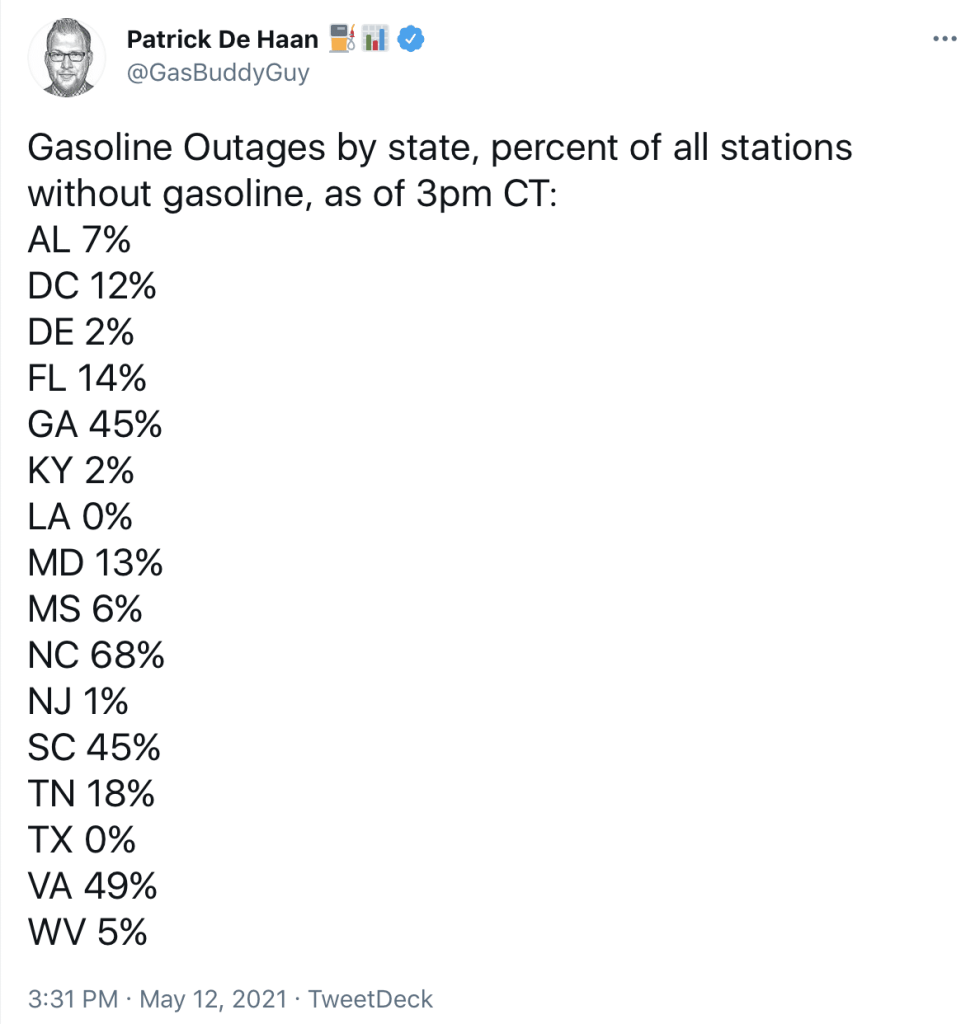 You can search gas stations in your area with GasBuddy's Tracker – here. 
Earlier today, Mississippi Ag & Commerce Commissioner Andy Gipson stated that Mississippi does not have a shortage of fuel and advised everyone to use common sense by only getting gas when you need it.
"In a lot of ways, it's like the great toilet paper crisis of 2020, people just buying everything on the shelves and not leaving anything for anyone else…In the meanwhile, let's just buy what we need…We do not have a fuel shortage, we just have a temporary supply disruption that's being addressed in the near term," Gipson said.
In a company announcement, Colonial stated that they've initiated the restart of pipeline operations, but it will take several days for the product delivery supply chain to return to normal.
Attorney General Lynn Fitch is urging Mississippians to report incidents of price gauging to the AG's Consumer Protection Division at 601-359-4230 or email consumer@ago.ms.gov.
Stay up to date with all of Mississippi's latest news by signing up for our free newsletter here. 
Copyright 2023 SuperTalk Mississippi Media. All rights reserved.