The Mississippi State Department of Health is reporting 967 new cases of COVID-19. 
Today's report brings the state's total number of cases up to 124,854. With the confirmation of *14 additional deaths, 3,419 Mississippians have passed away from the virus. 
*MSDH Note: 6 COVID-19 related deaths occurred between October 13 and October 30, identified from death certificate reports.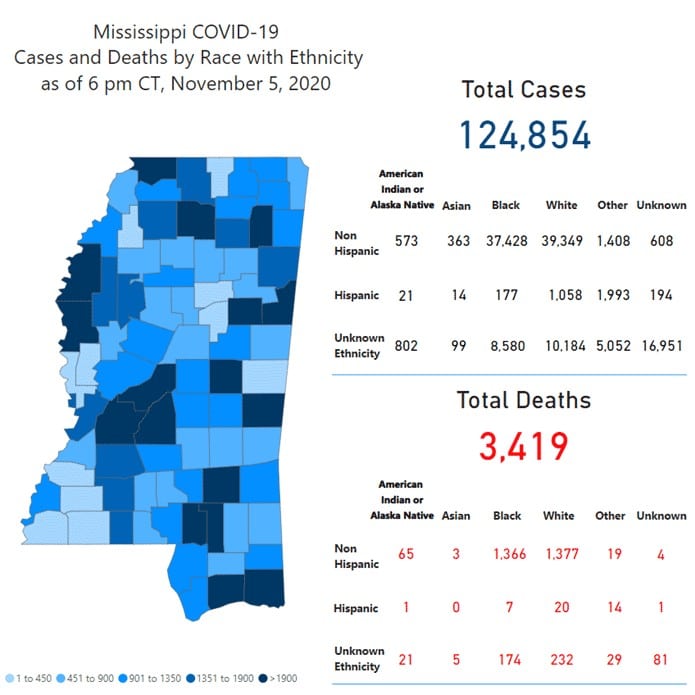 Overall hospitalizations saw a significant decline in the latest data from the MSDH.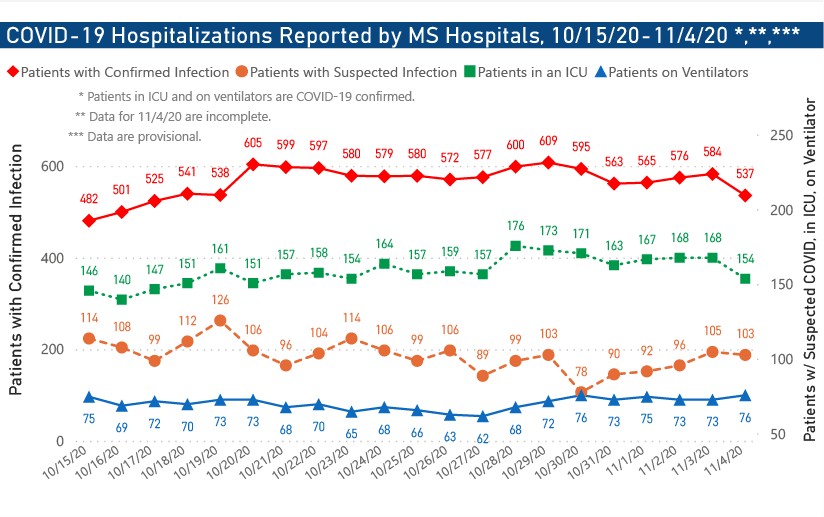 Thursday, the report of over 1,600 new cases prompted the MSDH to issue the following warning to Mississippians: 
"State Health Officer Dr. Thomas Dobbs wants all Mississippians to be aware of the seriousness of the current situation:
 COVID-19 transmission continues to be widespread through Mississippi communities.

Along with cases, average daily deaths are beginning to increase.

We must continue to use masks and practice social distancing – interventions we know are effective in limiting the spread of this disease

Without action, we can expect the current trend of cases and deaths to continue."