A new AMBER Alert feature is coming to Instagram with the help of the National Center for Missing & Exploited Children (NCMEC).
The social media platform and NCMEC announced their partnership Wednesday in an effort to reach more people within the first few hours of a child's disappearance.
Local police will be able to notify the users if their location, IP address, and listed city on their profile align within the designated search area. Alerts will include the photo, last known location, and description of the missing child which can be shared between other users.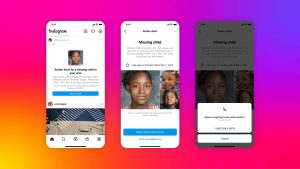 The added feature comes as Facebook's AMBER Alert system has aided in successfully locating hundreds of children since its first launching in 2015.
"Amber Alerts are crucial to be seen by as many people as possible when they are sent out. Adding this feature to Instagram helps ensure that the alert can be seen by hundreds of thousands of more individuals," said Director of the Mississippi Bureau of Investigation, Lt. Colonel Charles Haynes. "This popular social media app has roughly one billion active users, so getting Amber Alerts in front of more individuals expands the opportunity to find the missing child and helps increase the chance of bringing that child home."
Users will be able to see the feature on the social media platform in the coming weeks as it becomes available in the U.S. and 24 other countries.
Stay up to date with all of Mississippi's latest news by signing up for our free newsletter here. 
Copyright 2023 SuperTalk Mississippi Media. All rights reserved.