Saturday will be another busy day for college football in Mississippi. 
Mississippi State gets a tough test from a non-conference Power 5 opponent, Ole Miss will look to improve against an FCS foe, and Southern Miss is on the road as they attempt to bounce back from last week's loss. Below, you'll find a quick preview of each matchup. 
Kansas State vs. Mississippi State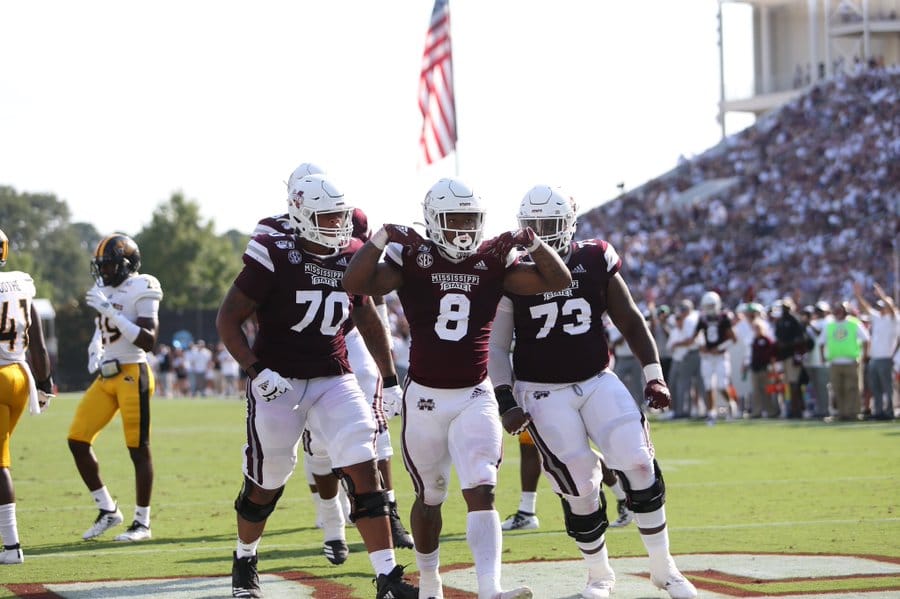 In the final game of their home and home series, Mississippi State will host Kansas State with kickoff set for 11:00 a.m. Last season, the Bulldogs beat the Wildcats 31-10 in Manhattan behind a dominant defensive performance and a 211-yard day from RB Kylin Hill. 
For Mississippi State, the health of QB Tommy Stevens is the biggest question mark heading into Saturday's game. Stevens said that he felt "good" earlier this week after suffering a shoulder injury in the Bulldogs' win over Southern Miss, but head coach Joe Moorhead has not publicly declared that the Penn State grad-transfer will be under center against Kansas State. 
If Stevens can't go, Moorhead was again noncommittal; saying that freshman Garrett Shrader, junior Keytaon Thompson and redshirt freshman Jalen Mayden would all get reps in practice in preparation to play. Shrader stepped in last week when Stevens went down. Whoever lines up at QB, they'll have Hill beside them in the backfield. The dynamic back is off to strong start this season, and Kansas State knows just how explosive he can be. 
While Hill leads the MSU rushing attack, through two weeks of the 2019 season, Kansas State ranks 3rd in the nation in rushing with 347 ypg. Against lesser opponents, the Wildcats have scored a total of 101 points, but the Bulldog defense will undoubtedly face a tough test on Saturday. 
In weeks one and two, the Bulldog defense has allowed their opponents to move the ball at times, but the unit has also forced 7 turnovers, which Moorhead is certainly pleased with. 
"The fabric of this defense is woven differently. You lose some of those key components. I use the term 'erasers' where you can make a call and they are going to make it right, even if it was not maybe the right call," Moorhead said. "Our sum has to be greater than our parts as an entire team this year and defense as well. I think for us we are maybe not creating as many three and outs or holding a team and forcing them to punt. Our calling card could be creating turnovers and if continue to do that I think it will benefit us throughout the season."
The Bulldogs enter the game as a -7 favorite. 
SE Louisiana vs. Ole Miss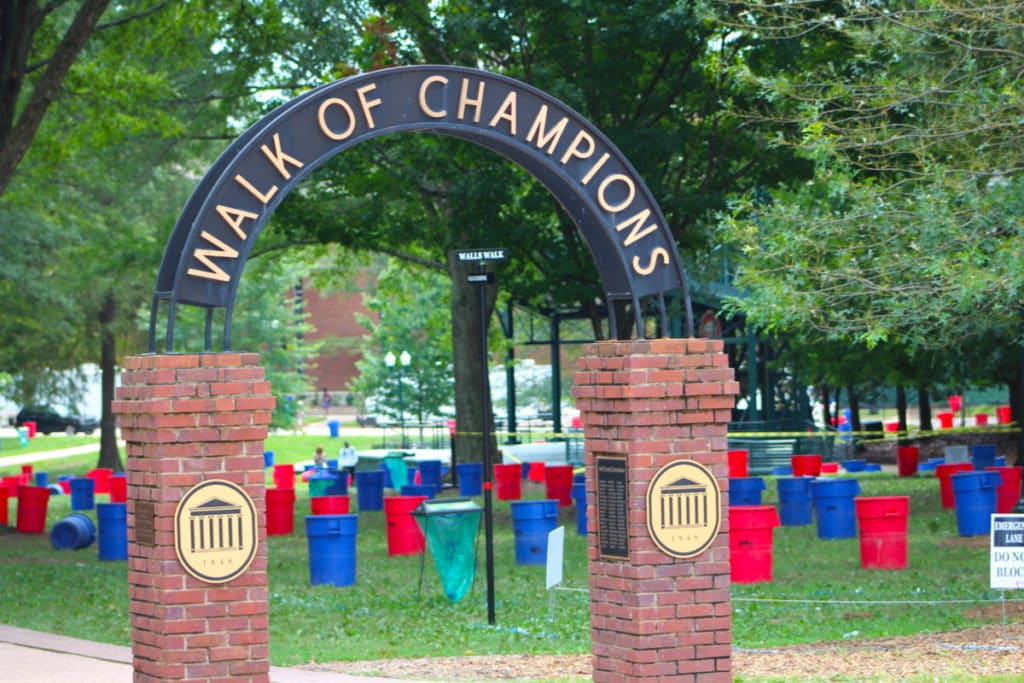 Ole Miss got their first win of the season last week against Arkansas, and they'll try to make it two in a row when they host SE Louisiana tomorrow at 3 p.m. 
Against Arkansas, the Rebel offense took a substantial step forward and this week should be another opportunity to improve against an FCS opponent. QB Matt Corral continues to play behind a young & inexperienced offensive line which will benefit from a 'tune-up game'. 
Head coach Matt Luke isn't looking past SELA, saying that this game deserves the same level of preparation as any other.  
"We really have to focus on getting better. That same improvement we saw from week one to week two, we need to see from week two to week three. We have so many young players. And Southeastern Louisiana, they present unique challenges on both sides of the ball. We will have to prepare well. And then for us to improve from week two to week three, we will focus on doing the little things better technique-wise and getting better in every area because we can," he said.
Luke and the Rebels know all too well how much of a fight an FCS opponent can provide. Last year, Ole Miss allowed Southern Illinois to put up 41 points while totaling 629 yards. The Rebel defense has shown substantial improvement so far in 2019, and this will be another chance to show how far they've come. 
Offensively, the Lions do have talent in the form of transfer QBs Chason Virgil (Fresno State) and Cole Kelly (Arkansas) along with Indiana-transfer RB Devonte Williams.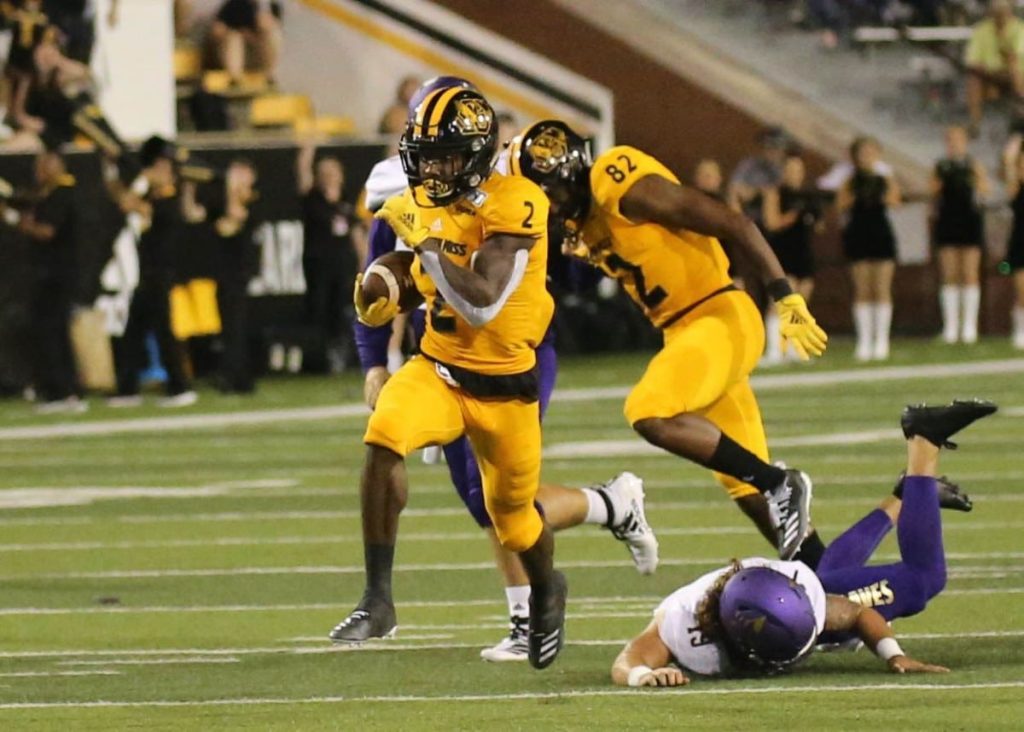 Southern Miss is attempting to bounce back from their loss to Mississippi State on the road against Troy. Kickoff in this one is at 5 p.m. 
This game marks the 10th meeting between the Golden Eagles and Trojans with Southern Miss holding a 7-2 advantage in the series. Southern Miss plays at Troy for the first time since the series was established in 1935.
Against MSU, turnovers and missed opportunities put the game out of reach early, and head coach Jay Hopson is looking for improvement this week. 
"We've got to protect the ball. We were down in their territory in the early first quarter and we fumbled and then we had a missed field goal. We've just got to protect the ball. I don't even count the last pick, we just got to make something happen and we were trying to make something happen quick," he said. 
Heading into this game, USM is averaging 366.5 yards per contest, including 263.5 in the air. The Golden Eagles hope to improve on their offensive production while also keeping Troy's offense under the 527 yards of total offense that they produced in their only game this year – a 43-14 victory over Campbell in the season opener.
On defense, the Golden Eagles have already posted 14 tackles for loss, including eight sacks. Seniors Ty Williams and Terry Whittington lead the way in that category with two sacks apiece.
Stay up to date with all of Mississippi's latest news by signing up for our free newsletter here. 
Copyright 2023 SuperTalk Mississippi Media. All rights reserved.