Information provided by the office of Congressman Michael Guest
This week, Mississippi Congressman Michael Guest toured Mississippi's 3rd Congressional District to speak directly to members of the farming community.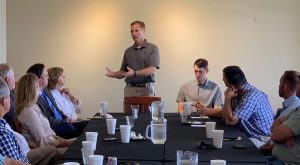 Congressman Guest visited with farmers in Adams, Amite, Franklin, Lincoln, Rankin, and Wilkinson Counties.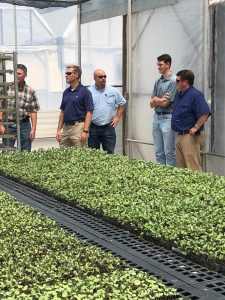 "I'd like to thank our agriculture community for their hospitality and insight. I'm a proud supporter of our farmers and I am grateful for the opportunity to discuss the issues important to our agriculture industry with the people who work hard to provide goods and products for our communities, state, and nation," Congressman Guest said. "My primary focus in Congress is to serve the people of Mississippi, so I'm very appreciative of the men and women who took the time to share their insights into Mississippi's indispensable agriculture industry."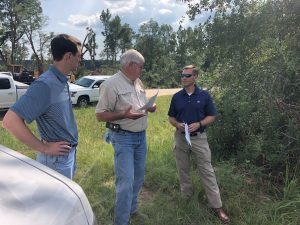 Mississippi Farm Bureau Federation President Mike McCormick applauded the efforts of Congressman Guest to support the agriculture community. "We sincerely appreciate Congressman Guest and his staff for all they do for the agricultural industry," McCormick said. "He's taken time to come out and hear the needs of farmers, ranchers, and rural Mississippians this week. Whether it's trade, rural broadband, or fighting burdensome regulations; Congressman Guest has been a true advocate for Mississippi Agriculture."
Additional information on county visits:
Adams – Adams County Farm Bureau; Farmer, local leader roundtable and lunch; lumber company in Adams County
Amite – Amite County Farm Bureau and local leaders; dairy farm in Amite County
Franklin – Franklin County Farm Bureau; breakfast & coffee with Franklin County farmers and community leaders
Lincoln – Lincoln County Farm Bureau Legislative Dinner
Rankin – Rankin Co. Farm Bureau Lunch; Rankin Co. Farm Bureau Board of Directors; cattle farm and cattle trucking operation; horticulture farm; timber farm
Wilkinson – Wilkinson County Farm Bureau; coffee with local farmers
Stay up to date with all of Mississippi's latest news by signing up for our free newsletter here. 
Copyright 2023 SuperTalk Mississippi Media. All rights reserved.