Yesterday, Congressman Bennie Thompson and Congressman Michael Guest hosted a 'Rural Healthcare Summit' at the University of Mississippi Medical Center School of Health Related Professions.
The summit brought together healthcare leaders to discuss issues facing the rural healthcare community. Representatives of hospitals, state agencies, and state and federal government attended.
According to 2017 data from the American Association of Medical Colleges (AAMC), Mississippi has the lowest number of physicians per capita of any state in the country. Nearly half of Mississippi's rural hospitals are at financial risk of closure. This threatens the ability for Mississippians to receive the care they need in their communities. Congressman Thompson and Congressman Guest collaborated on this event to discuss potential solutions and highlight the work already taking place in Mississippi to address rural healthcare needs. Among the solutions discussed were using telehealth to expand access, increasing the physician workforce, addressing payment and reimbursement issues, and mitigating future rural hospital closures.
"Rural hospitals are an integral part of the rural health care system. We must make sure rural communities have the same access to healthcare as urban areas," Thompson said. "I hope we all leave today equipped with real solutions to advance rural healthcare.  I thank Congressman Guest and the healthcare community for joining with me to address the challenges and discuss opportunities for future innovations."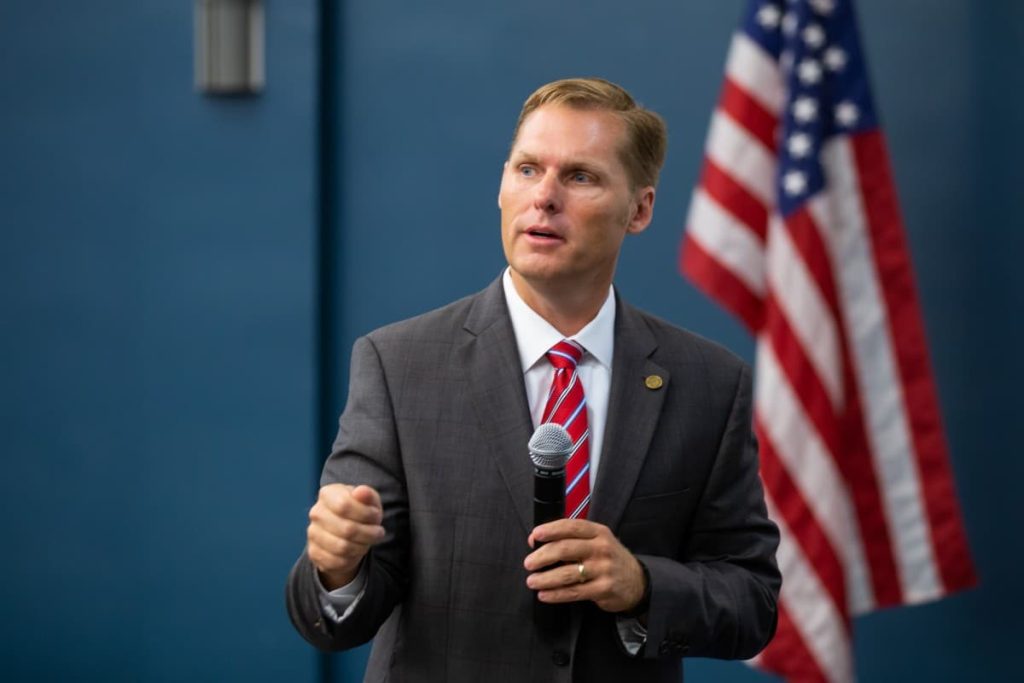 "Ensuring that Mississippians maintain access to needed healthcare services in their communities is a bipartisan issue, which is why I am thankful to join Congressman Thompson and members of Governor Phil Bryant's Rural Health Care Task Force for this important discussion," Guest said. "I'm grateful for the opportunity to join other public servants and members of our healthcare community to discuss policy solutions that would create a better healthcare system for all Mississippians."
Among the speakers who joined Congressman Thompson and Congressman Guest were Dr. LouAnn Woodward, UMMC vice chancellor for health affairs and dean of the School of Medicine; Katie Waldo, Keynote Speaker, McDermott + Consulting; and Ryan Kelly, Chairman of the Governor's Rural Health Care Task Force. Additionally, Toby Butler, Trilogy Healthcare Solutions, Ridgeland; Tonya Moore, administrator of community health services in UMMC's Office of Strategy Development; and Joanie Perkins, North Sunflower Medical Center, Ruleville participated on a panel entitled "Innovative Solutions for Rural Health Care in Mississippi."
"A financially sound healthcare system across Mississippi, with rural hospitals an important factor, is essential to positive health outcomes and a critical component to the Medical Center's overall mission of a healthier Mississippi," Woodward said.
Waldo, a government relations and healthcare policy strategist, noted that of the 113 financially strapped rural hospitals that have closed nationwide since 2010, five were in Mississippi and most were in the South.
"I'd argue that one of the major factors is the way our current payment system is structured," Waldo said. It's often based on "heads and beds," or the number of inpatients cared for in a hospital, she said.
"That type payment structure is not feasible … for rural hospitals," she said.
She said Washington lawmakers are discussing health policy legislation designed to make the hospital landscape more self-sustaining, including a proposal to create a new Medicaid payment model and other initiatives that target rural health challenges.
Stay up to date with all of Mississippi's latest news by signing up for our free newsletter here. 
Copyright 2023 SuperTalk Mississippi Media. All rights reserved.