The views expressed by contributors are their own and not the view of SuperTalk Mississippi Media
Arresting people for drug use can make them virtually unemployable because of a criminal record.
At a time when finding employees is difficult already, a punitive response to drug use is only adding to the challenge.
I've seen this play out firsthand. Four years ago, I was working in Human Resources for a manufacturing company east of Hattiesburg.
A candidate named Brett aced his interview and asked all the right questions about the job and our company.
He really couldn't have made a better impression on me, and I was ready to hire him. There was just one small hang-up. On his application, Brett was honest and disclosed that he had just been released from prison after serving a 2.5-year sentence.
Six months after falling into a dangerous cycle of addiction, this young man entered our state prison system following an arrest for heroin possession.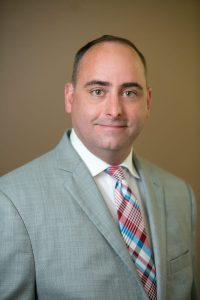 At the time, he was 23 years old. Taking note of Brett's disclosure, with the intention of still making an offer of employment, I took the application to my boss for approval. He vetoed my decision, concerned that hiring someone with a felony who had struggled with addiction would set a bad precedent.
I walked away from this conversation, asking myself some hard questions. How could Brett's story be different if he'd gotten help instead of being locked up?
Stay up to date with all of Mississippi's latest news by signing up for our free newsletter here. 
Copyright 2023 SuperTalk Mississippi Media. All rights reserved.