Image above: Staff Sgt. Derrick Day, infantryman of Company B, 1st Battalion, 155th Infantry Regiment, Mississippi Army National Guard, provides security during a training exercise at the National Training Center, Fort Irwin, California, June 2, 2021. The 1-98th is at NTC as part of 155th Armored Brigade Combat Team's training rotation. (Mississippi National Guard Photo by Cdt. Jarvis Mace)
---
Mississippi National Guard Soldiers have been at the National Training Center in Fort Irwin, California.  The Guard says the training helps to ensure the Soldiers are always ready, always there as warfighters, homeland defenders, and supporters across the globe.
Here's a look at some of their training:
Soldiers of Battery B, 2d Battalion, 114th Field Artillery Regiment, Mississippi Army National Guard, conducts live fire with M109 Paladin Howitzers on June 14, 2021. The 2-114th are a part of the 155th Armored Brigade Combat Team, training to remain a combat-ready force.
U.S. Army 1st Lt. Jordan Kemp, 1st Squadron, 98th Cavalry Regiment, spoke about the importance of training at the National Training Center. National Guard readiness relies on well-considered planning, expertly trained personnel, and the willingness to respond to the nation's needs at moment's notice. (Mississippi National Guard Video by Spc. Micah Longmire)
Yes, the Soldiers need to eat! Food Service Specialist assigned to Headquarters Headquarters Company, 106th Support Battalion, prepare dinner chow for the Battalion during their rotation. (U.S. Army National Guard photos by 2nd Lt. Michael Needham)
Maj. Gen. Janson D. Boyles, the adjutant general, Mississippi National Guard, visited Soldiers of the 155th Armored Brigade Combat Team and supporting elements during their National Training Center (NTC) rotation. Service members from approximately 40 Army and Air Force units are supporting the brigade's NTC rotation. (Mississippi Army National Guard video by Spc. Micah Longmire)
Cpt. Scott Edwards, Chaplain 106th Support Battalion, provides religious services. This NTC rotation allows the brigade and supporting units to build teamwork and maintain combat readiness for future missions. (U.S. Army National Guard photo by 2nd Lt. Michael Needham)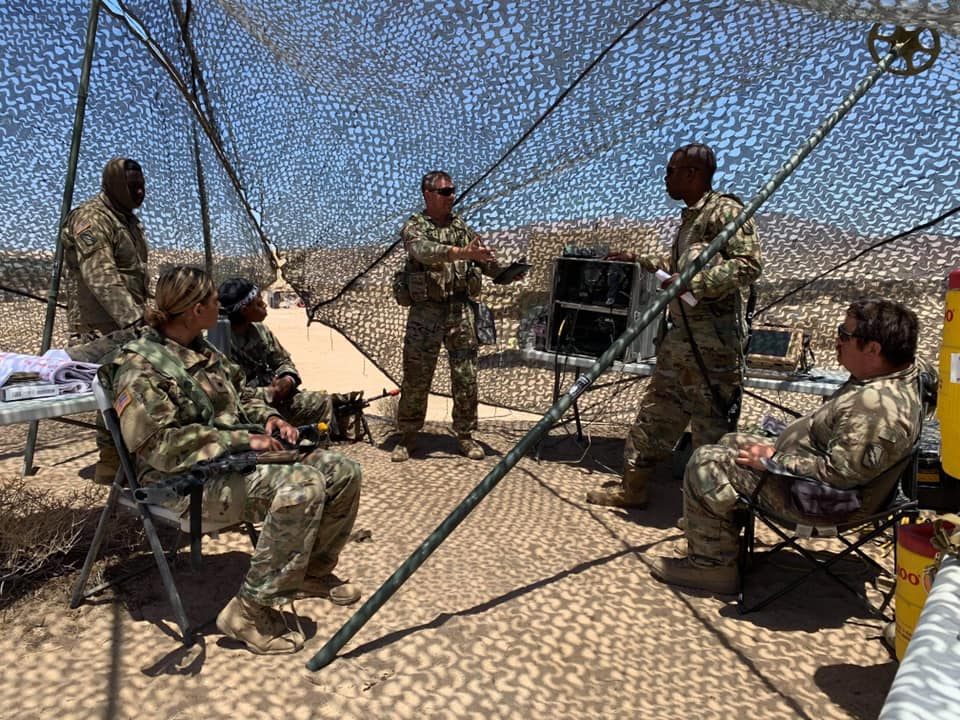 An M1A2 Abrams tank assigned to the 155th Armored Brigade Combat Team, Mississippi Army National Guard, conducts maneuvers. (Mississippi National Guard photo by Spc. Micah Longmire)