Delta State President William LaForge's last day as the school's executive officer will be on June 30, according to the Board of Trustees of State Institutions of Higher Learning.
"The Board appreciates President LaForge's service to Delta State University, his alma mater," Tom Duff, President of the Board of Trustees, said. "His service as president of Delta State culminates a lifetime connected to the institution, first as a professor's child, then as a student, serving as student body president, then a dedicated alumnus as he pursued a career in government relations in the nation's capital, and as president of the university. We wish him well as he looks forward to new challenges and opportunities."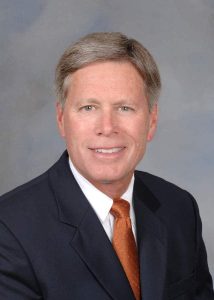 LaForge, who has served as Delta State's president since 2013, will be replaced by Dr. Butch Caston on an interim basis while the search for a permanent president is underway.
Previously, Caston served as Interim Vice President of Student Affairs, Interim Provost, and Vice President of Academic Affairs at Delta State. A graduate of the school, Caston first returned to Delta State in 1983 as the Director of Field Experiences and Coordinator of Teacher Education. He was later named Dean in 1985.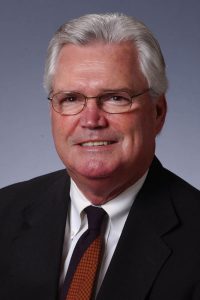 In a release from IHL, Duff added that he's thankful Caston is willing to step in when needed as he has so many times in the past.
"These are challenging times for higher education," Duff said. "I appreciate Dr. Caston's willingness to take on the role of interim president and feel certain that he will be able to address many of the issues facing Delta State at this time, including declining enrollment, fiscal challenges, and infrastructure."
Delta State has seen a 27% enrollment decline over the last two years, leaving the school with just 2,727 students.
Stay up to date with all of Mississippi's latest news by signing up for our free newsletter here. 
Copyright 2023 SuperTalk Mississippi Media. All rights reserved.