At the end of the Mississippi Department of Public Safety's 2021 Fallen Officers Memorial Ceremony, 33 roses had been placed upon a headstone that carries the message "greater love has no one than this: to lay down one's life for one's friends (John 15:13)."
Each rose represents a fallen officer within the department dating back to 1940. Family members of those fallen officers joined statewide officials and members of the law enforcement community at DPS headquarters for this morning's ceremony. Governor Tate Reeves delivered the keynote address and praised the courage of all of those who wear the badge and their families. 
"Here in Mississippi, we recognize our law enforcement officers for what they are. True American heroes," he said. "We know that it is because of the sacrifice of those who wear the badge, that we can live without fear of our communities falling into chaos and into lawlessness. That's not necessarily true all across the globe, and sadly, I'm not sure it's entirely true all across this country, but we know that without those who have given their lives to protect us, we would all live at the mercy of those who seek to do us harm. So, for these 33, for what they represent, for you; the families, we remember them, we honor them, we cannot say thank you enough, but we pledge to lift up their names and to pray for the families who missed them each and every day."
Other speakers at the event included DPS Commissioner Sean Tindell, MHP Director Randy Ginn and MBN Director Steven Maxwell who shared his definition of a hero.
"Hollywood spends hundreds of millions of dollars each year struggling to define for us what hero is. They tell us that heroes wear a mask, capes, that they're faster than a speeding bullet, they're able to leap tall buildings in a single bound, that they possess superhuman strength. But the truth of the matter is, if you want to know what the definition of a hero is, all you have to do look at the individual is represented on this wall."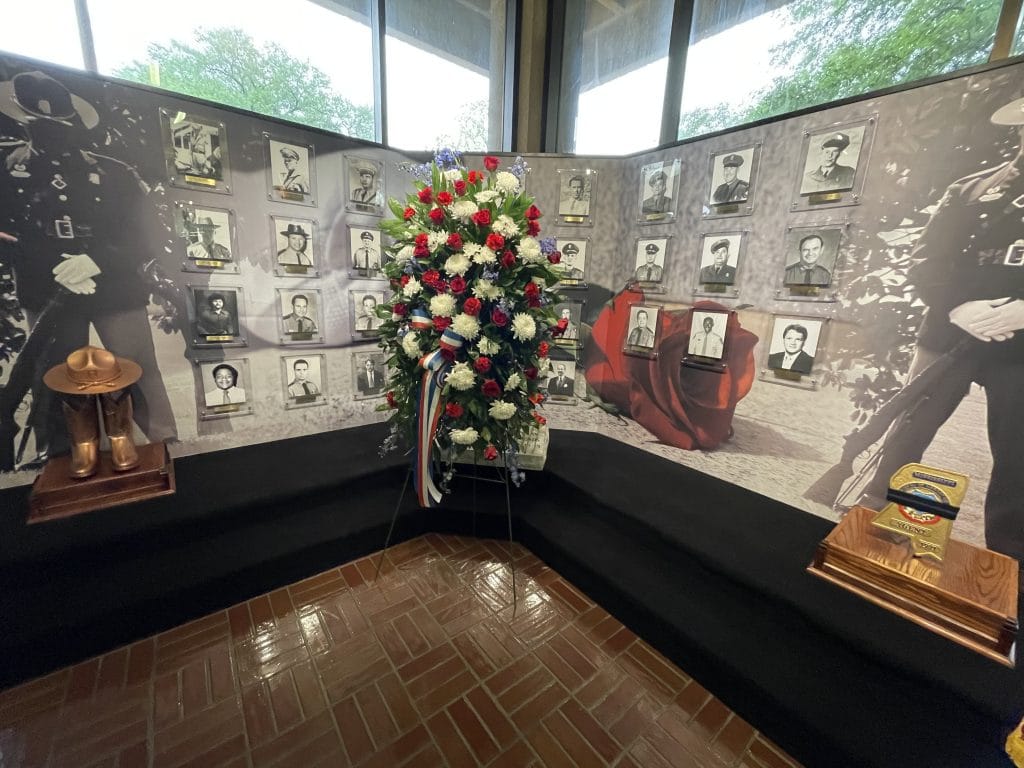 "Duty, honor, courage, commitment, respect, integrity, service and sacrifice through a love only second to that which we should have for our creator, God Almighty. They laid down their lives for strangers, people that they didn't even know. Fathers, sons, uncles, grandsons, these people were; they are heroes," he said. 
Following the recognition of the fallen, a rendition of 'Amazing Grace' was played on the bagpipes, and a 21 gun salute proceeded the playing of Taps. The event was held as National Police Week continues across the country. 
Watch the full ceremony below:
Stay up to date with all of Mississippi's latest news by signing up for our free newsletter here. 
Copyright 2023 SuperTalk Mississippi Media. All rights reserved.