While final authorization must come from the Centers for Disease Control and Prevention (CDC), the U.S. Food and Drug Administration (FDA) has authorized the emergency use of the Pfizer COVID-19 vaccine for children between the ages of 5 and 11. 
Just like ages 12 and up, children in the newly approved age group will receive a a two-dose primary series three weeks apart, but it will be a lower dose—10 micrograms rather than 30 micrograms. 
In data shared by the FDA, the vaccine was shown to be 90.7% effective in preventing COVID-19 in children 5 through 11. Of the approximately 3,100 children involved in the clinical trials, no serious side effects have been detected. 
In total, nearly 72,000 cases of COVID-19 have been reported in Mississippi children between the ages of 5-17. Six deaths have occurred in the 5-17 age group. 
Thursday, State Epidemiologist Dr. Paul Byers shared that the Delta surge saw an increased number of pediatric cases with a "good number" of those cases in children between the ages of 6-10. 
To date, there have been nine total pediatric (under 18) deaths in Mississippi.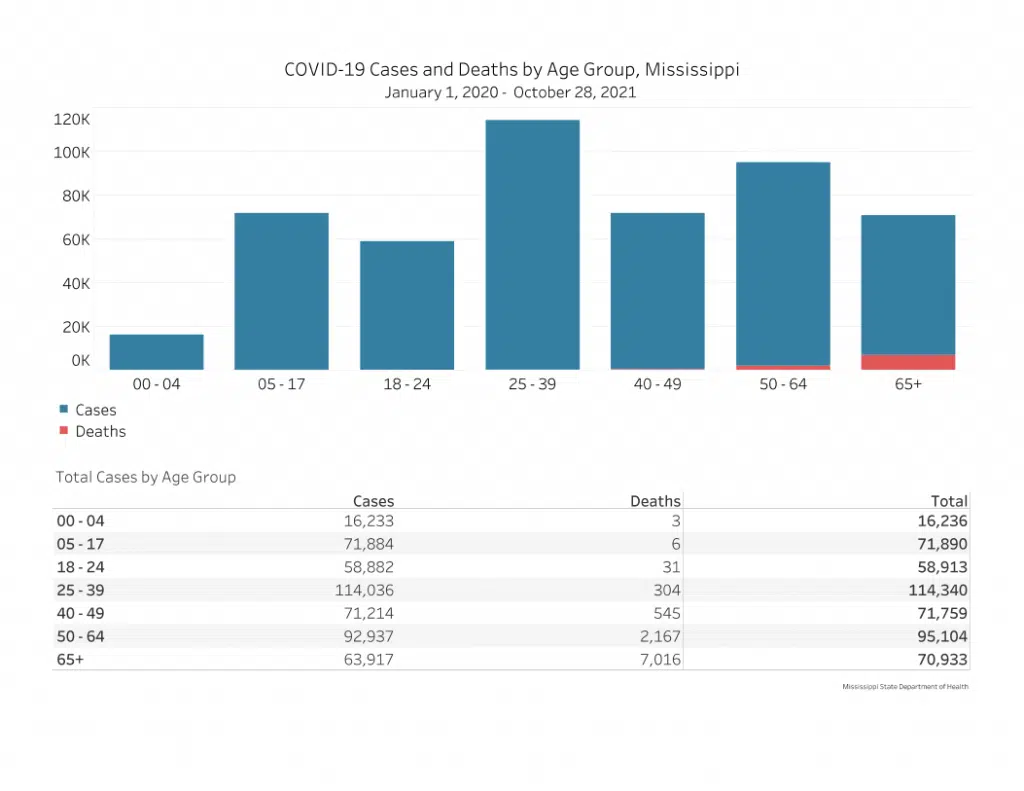 The CDC is expected to meet next week to review the authorization. Once final approval is granted, Dr. Byers shared that MSDH has its plan in place to ensure officials can hit the ground running. 
Stay up to date with all of Mississippi's latest news by signing up for our free newsletter here. 
Copyright 2023 SuperTalk Mississippi Media. All rights reserved.