The following was written and submitted by Central District Public Service Commissioner Brent Bailey
---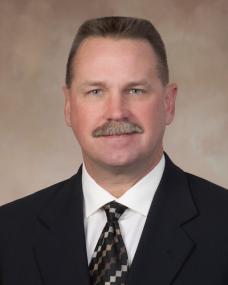 Smartphones have become a valuable asset in doing business, connecting with friends and family, taking photos, following social media and more. However, we sometimes want to toss our smartphones out the window due to the number of robocalls and spam calls that many of us get over the course of a day. For the first 10 months of 2021, 42.8 billion robocalls were placed nationwide. That is about 130 calls per person on average. Mississippians received 40 million robocalls in October, averaging 13.8 calls per person or 15 calls made per second! Well, it is time to fight back!!
If you have not yet done so, register your number(s) on the "No Call List." Residential customers can register a home or wireless number. Business customers can register business numbers. After you register your number, consumers who continue to receive unwanted telemarketing or fraudulent scam calls or text messages may file a complaint with the Public Service Commission in writing, over the telephone, using the Mississippi NoCall App, or via the MPSC website. By reporting spam calls, we can build our case against the originator of the call and possibly against those carriers that allow fraudulent calls to move through the network.
So far this year, Mississippi consumers have filed 12,836 complaints to our No Call Specialists in the Central District.
The Mississippi Public Service Commission (MPSC) has been strengthening its partnership with the Attorney General's Consumer Protection Division to refine our process and protocols for investigating spam calls. We are also engaging local, state and federal law enforcement where possible despite minimal resources for doing so. We are also in the process of acquiring a new and improved No Call data base, reporting and tracking platform.
Use Technology to Protect Yourself
Aside from taking the steps outlined above, there are tools within your phone, offered by your phone service provider, or offered by third parties that can keep robocalls and spam callers at bay. Android phones have varying options for blocking spammers depending on the operating system. Features include Smart Call, Call Screen and Phone App. On iOS phones, you can enact the Silence Unknown Callers feature.
Phone service providers, or carriers, have the ability to apply whatever tools they have on hand to detect and block robocalls. However, many carriers have balked at applying these protections universally due to the concern of blocking wanted calls. Many carriers do provide downloadable robocall blocking and spam call alert apps. For example, AT&T has the AT&T Call Protect app, Verizon has the Call Filter app, T-Mobile has the Scam Shield app.
If you are still getting calls or not totally satisfied with carrier apps, you can download third-party apps to help get the job done. Most have a fee or subscription rate associated with their use, but the small fee may well be worth it to reduce the number of unwanted calls. Some examples of third-party apps include Hiya, Nomorobo, Truecaller and RoboKiller. All these apps work in a similar way, but there are differences. Several tech sites have evaluated these apps and provide their views on effectiveness.
While the Federal Communications Commission continues to develop and evaluate new rules and regulations to put a stop to unwanted robocalls and texts, consumers need to take precautions now to avoid being scammed. Check out the FCC's Consumer Tips.
Stay up to date with all of Mississippi's latest news by signing up for our free newsletter here. 
Copyright 2023 SuperTalk Mississippi Media. All rights reserved.