Before we officially move away from 2021 and go into what will hopefully be a better year ahead, let's take some time to look back on five memorable moments from this calendar year. While some of these moments were bad, there were a few good memories from 2021 that will live in the minds of Mississippians forever. 
Mississippi State baseball wins the national championship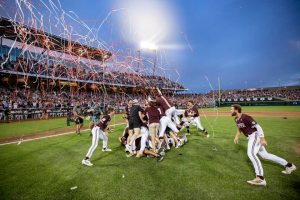 I thought about starting this off with what's still on the forefront of everybody's mind — the pandemic. But I decided against doing that and instead, wanted to start this article on a positive note. On June 30, the Mississippi State Bulldogs defeated Vanderbilt to secure not only the baseball program's first-ever national championship but the school's first-ever national championship. And that's in a collective 999 seasons of team sports. 
What's also impressive is how the Bulldogs did it. After falling to the Commodores and future second overall pick Jack Leiter in Game 1, Mississippi State exploded for 13 runs on 14 hits and defeated Vandy 13-2 in Game 2. In a winner-take-all Game 3, Will Bednar and Landon Sims provided a nearly perfect 1-2 punch, the bats stayed hot, and the Bulldogs won 9-0 — walking away with a long-awaited trophy. 
The time warp that is the COVID-19 pandemic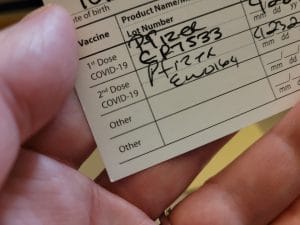 That's a term that I've been using a lot lately: "Time warp." Honestly, it's what best describes the pandemic that we've been living in for almost two years now. Will it ever end? The short answer is yes. When will it end? Now that is an answer I do not possess. 
However, if history repeats itself, we may be nearing the finish line. 101 years ago, when the influenza pandemic came to a close, it was because the H1N1 virus mutated to become so mild that it mirrored what a common cold looks like. With the advent of the new Omicron variant, which seems to be less lethal but more contagious, let's hope that's where we're at. 
Keep doing what you're supposed to do, and we'll make it out eventually. 
Historic winter storm strikes Mississippi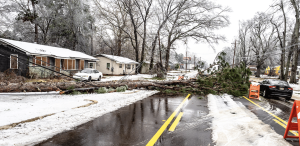 Who said it doesn't snow in Mississippi? On February 14, the Magnolia State saw a historic storm that sent the entire state into shock. Residents across the state were confined to inside their homes, electricity and water were lost in many places, and public service workers were trying their hardest to keep people safe amid it all. 
"I sincerely hope that in 25 plus years from now, we are still talking about this event as the 'worst one ever,'" Mississippi Department of Transportation engineer Mark Holley wrote on Facebook. 
I second that notion, Mark. 
Coach Prime helps the capital city celebrate its 200th birthday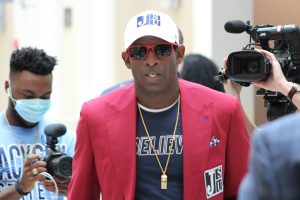 In 2021, the capital celebrated its bicentennial, and Jackson State head coach Deion Sanders may have gifted the City With Soul one of its best presents ever. According to Visit Jackson, the Tigers' 2021 fall football season resulted in $30 million of economic impact on the city. 
Restaurants, hotels, and businesses prospered as the Tigers averaged an FCS record-breaking 42,293 fans per home game. To put that into perspective, Ole Miss averaged 47,848, Mississippi State averaged 45,252, and Southern Miss averaged 25,235. 
"We cannot keep enough JSU apparel in supply," Richard Shaw, owner of Dynastics Screen Printing, told Sports Illustrated. "With Deion [Sanders] coming here, I wish I could keep up with everything. But, my business has doubled and I thank God for it." 
Mississippi raises a new state flag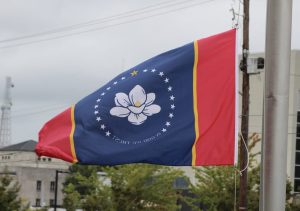 Arguably the most important moment of 2021, the state of Mississippi rounded off a notable 2020 with the official raising of a new state flag on January 11, 2021. Five months after the events that led to the removal of the state's former banner, one that featured the Confederate battle emblem, Governor Tate Reeves signed HB 1 into law ratifying the 'In God We Trust' flag. 
"Now, we turn the page on this new chapter in our state's history," Speaker of the House Philip Gunn said. "What will it say? What will the history of this flag be? What will it stand for? Well, that is going to be determined by you, the citizens of Mississippi."
While Mississippi's next chapter is still being written, January 11, 2021, has already etched itself in history. 
Final thoughts
Of course, a whole lot more happened in Mississippi in 2021 than just the above headlines. Other stories that I thought about including were: The war of words between Shad White and Brett Favre, the Mississippi Supreme Court's decision to strike down a voter-approved medical marijuana program, Mississippi's attempt to overturn Roe v. Wade, the state's first execution since 2012, as well as the record gaming year that coastal casinos saw. I could go on and on. However, I think I'll stop there. 
I truly hope 2022 is a better year for all of us in Mississippi. Godspeed to you all, and Happy New Year from SuperTalk Mississippi News.  
Kelly Bennett and Andi Davis contributed to this article
Stay up to date with all of Mississippi's latest news by signing up for our free newsletter here. 
Copyright 2023 SuperTalk Mississippi Media. All rights reserved.