Governor Phil Bryant has declared October as Domestic Violence Awareness Month. You can read the Governor's proclamation below: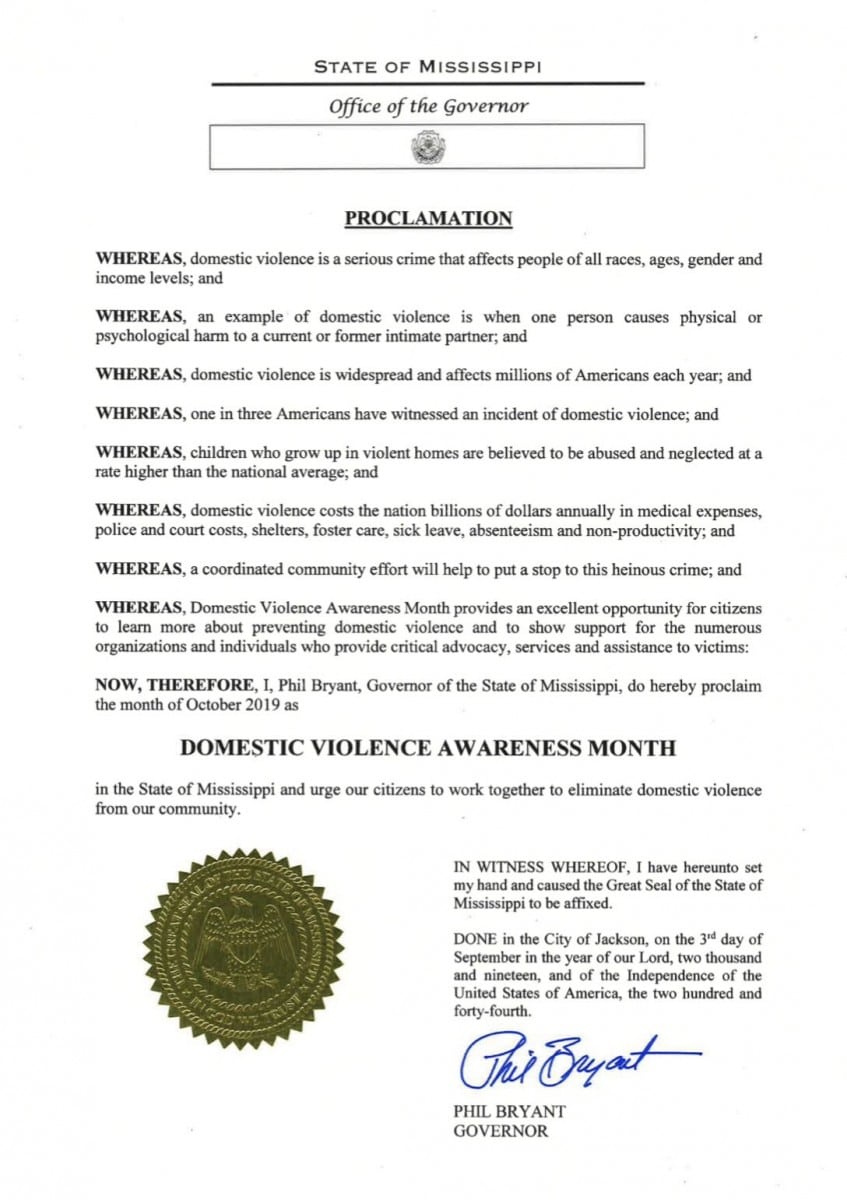 The Mississippi Coalition Against Domestic Violence supports twelve shelter programs that offer services throughout Mississippi and helps victims to find the support they need in their local communities.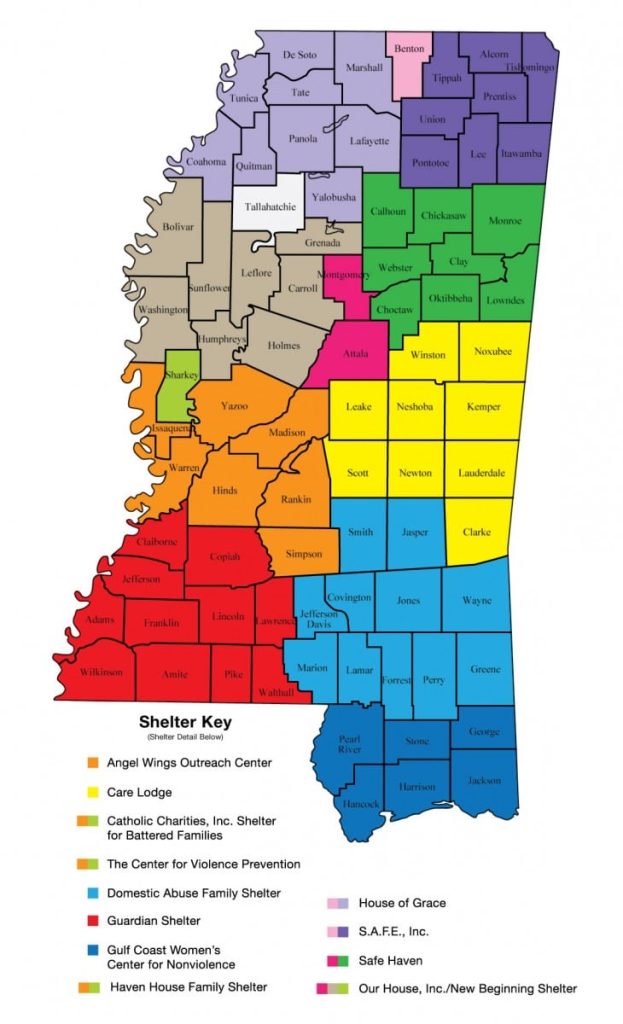 The MCADV's website also provides a list of statistics related to domestic violence, which among many other resources, can be found here.