Garth Brooks may not be a native Mississippian, however, the country music legend has gone out of his way in the past to help out the Grammy Museum Mississippi.
Last September, Brooks came down to Cleveland and taught an educational program for both children and adults at the museum, so now, the museum has temporarily released an exhibit honoring the two-time Grammy Award winner.
"Today is the year anniversary of when Garth visited the museum last September and did an education program for the kids and did a program that night for members," Grammy Museum Mississippi Executive Director Emily Havens explained on a recent episode of Good Things. "He donated his guitar that day back to the museum to raise money for education, and we were so fortunate to have someone buy that guitar at auction and then donate it back to our museum for permanent collection."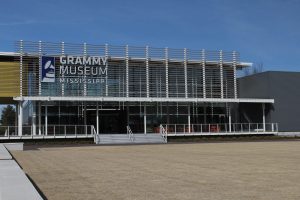 The exhibit will feature that same guitar, plus the jersey Brooks sported when he joined the Pittsburg Pirates during the 2019 Spring Training in order to promote his "Teammates for Kids" foundation.
The Garth Brooks Exhibit will be on display until the spring of 2021. To find out more about what's going on at the Grammy Museum Mississippi, you can watch the entire interview with Havens below.
RELATED CONTENT: The Two Mississippi Museums reopen with new exhibit