COVID-19 indicators in Mississippi continue to move in the right direction. 
After hitting a peak of over 1,600 in terms of overall COVID-19-related hospitalizations during the surge fueled by the Delta variant, that number is now down to 425 in the latest data from the Mississippi State Department of Health. 
Additionally, ICU bed usage and the number of patients on ventilators have also significantly decreased in recent weeks.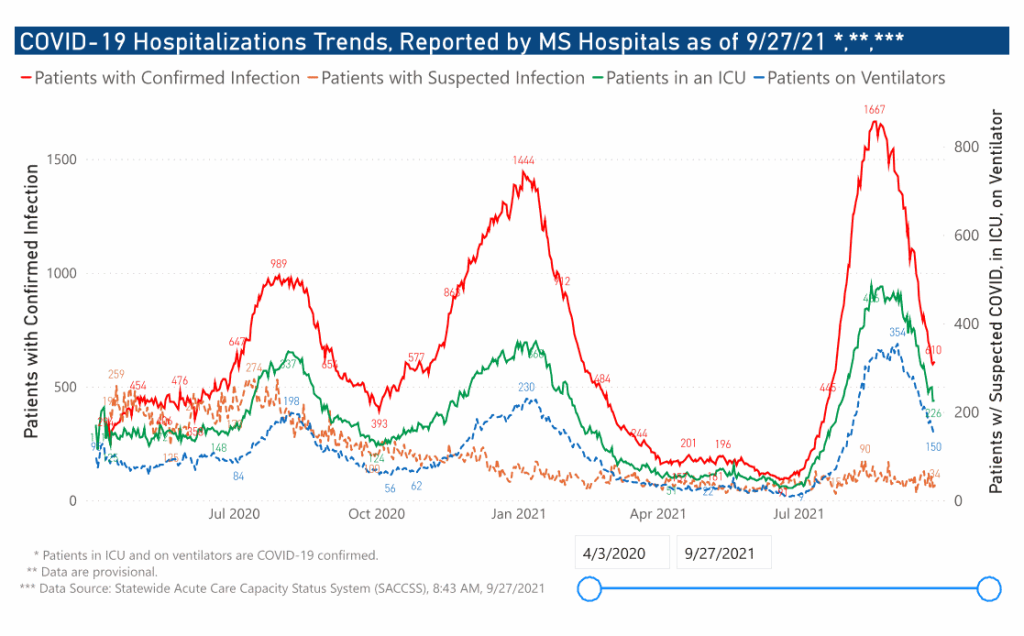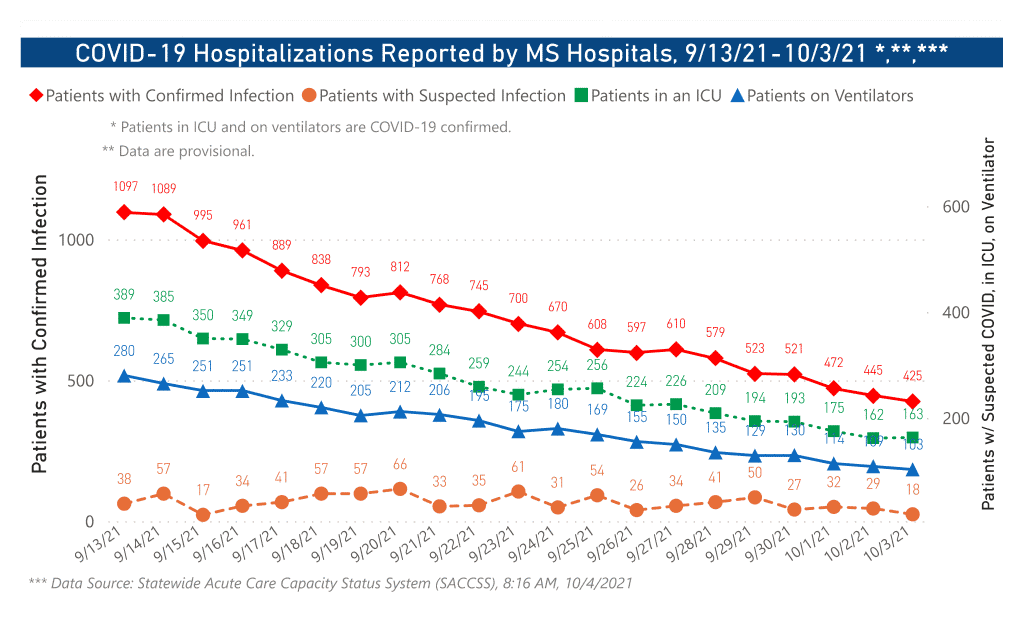 In terms of cases, Mississippi's 7-day average is now below 900. That figure skyrocketed up to 3,500+ in late August.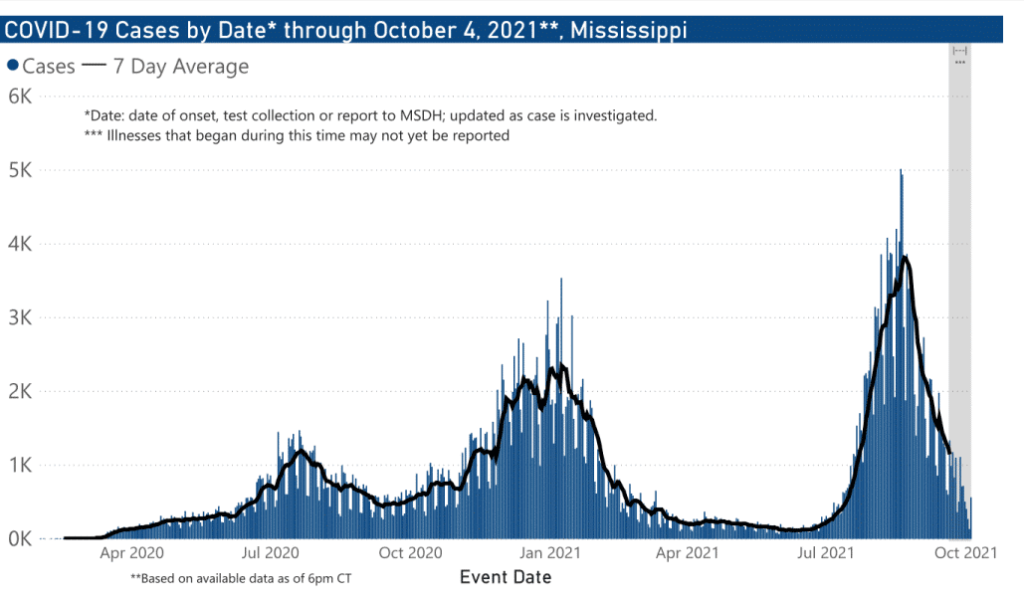 Deaths remain elevated following the record-setting number of new cases seen in August. To date, 9,749 have passed away from COVID-19. 
43.6% of Mississippians are fully vaccinated and the overwhelming majority of new cases, hospitalizations and deaths remain among the unvaccinated.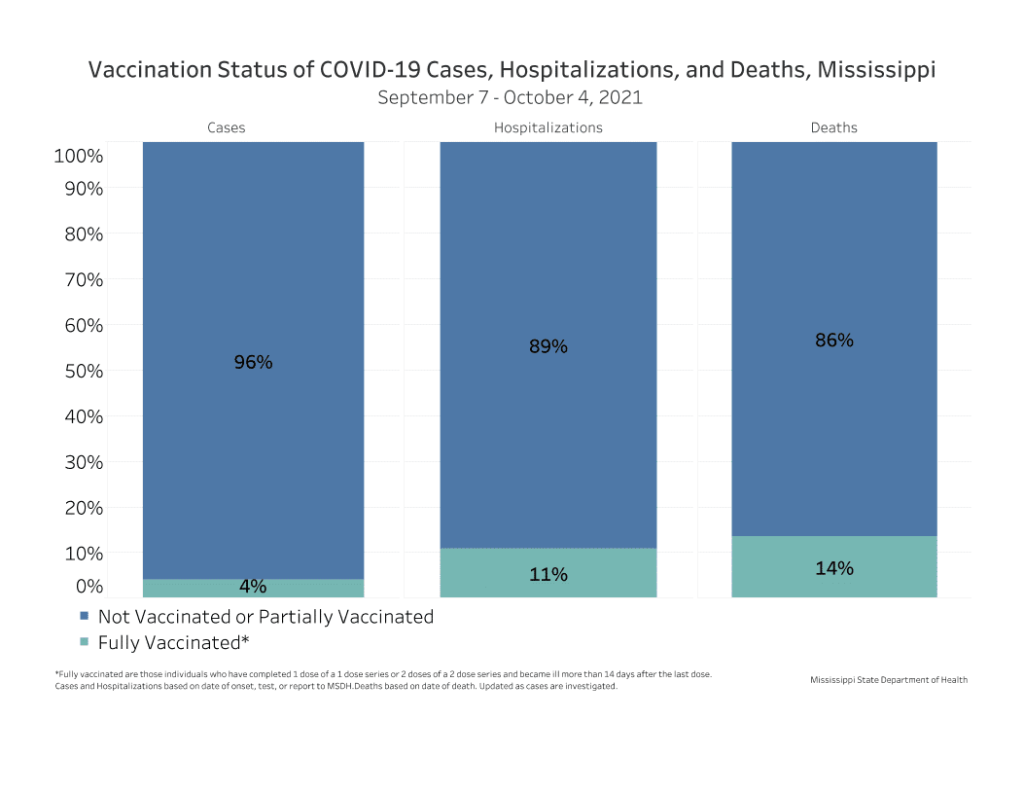 For more data, visit the MSDH website.