On the 16th Anniversary of Hurricane Katrina, Hurricane Ida roared ashore south-central Louisiana as a Category 4 hurricane with sustained winds of 150 mph and an officially recorded gust of 172 mph. We watch the news and we note the damage to coastlines, homes, buildings, roads, and electricity infrastructure – especially the 400-foot-tall transmission tower that collapsed along the Mississippi River west of New Orleans.
At its peak, Mississippi had approximately 160,000 power outages across the state on Monday, August 30th. Utilities worked fast to secure resources and personnel in preparation of the storm. Linemen crews from approximately 32 states have made their way to Mississippi and Louisiana to aid in the recovery. While no one likes to be without power for any extended period of time, I am pleased with the speed and efficiency of the restoration of power to customers – especially within the Central District.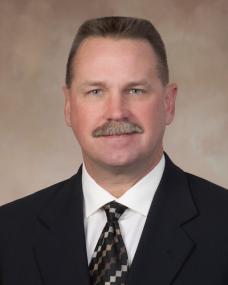 More than 1 million customers lost power in Louisiana and many could go weeks before stable electricity supplies are restored. Our prayers go out to those that will be working to recover and rebuild in the storm's aftermath.
In addition to the electricity delivery system, other energy sectors were affected that could impact consumers far beyond the destructive path of Ida. Nine refineries in Louisiana shut operations before the storm arrived. Post-storm damage assessments are being conducted. Many cannot restart operations until power and other essential services are restored. These refineries account for about 2.3 million b/d of refinery capacity, or approximately 13% of the total U.S. operable refining capacity.
The storm also shut-in 95% of the oil production and 94% of the natural gas production in the federally administered areas of the U.S. Gulf of Mexico. Platforms and rigs will have to be inspected for any damage. The ports of Baton Rouge, Gramercy, Morgan City, and New Orleans were or remain closed. The Louisiana Offshore Oil Loop terminal suspended operations. Several pipelines that move crude and finished petroleum products across the country also shut down operations as a precaution, including two lines operated by Colonial Pipeline that send fuel to the East Coast.
While we are certainly aware and concerned with the human and environmental toll along the path of Hurricane Ida, we also continue to watch how Ida could impact overall energy supply and demand. The Energy Information Administration provides links to many useful data resources that aid in the evaluation of energy markets and operations. This includes energy infrastructure and resource maps, nuclear production status, the electric grid monitor, Short Term Energy Outlooks, and more.
The 2021 Atlantic hurricane season is likely to be busier than the National Oceanic and Atmospheric Administration meteorologists previously predicted. Ida was another reminder of the force of Mother Nature. Get ready and stay prepared.
Stay up to date with all of Mississippi's latest news by signing up for our free newsletter here. 
Copyright 2023 SuperTalk Mississippi Media. All rights reserved.