One Mississippi fifth-grader has been named a top 5 finalist in the 15th annual Doodle for Google competition.
Benjamin Cummins, a student at Ida B. Wells APAC in the Jackson Public School District, was announced as the winner of his age bracket on Tuesday for his work of art.
The piece, titled "Honey Bees," features Cummins' take on this year's prompt of "I am grateful for…" by showing several bees flying around a hive and a collection of honey.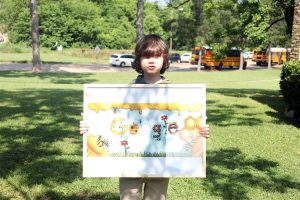 "I'm grateful for the bees, because they pollinate most of our food, and they are necessary for the ecosystem," Cummins included as his reasoning for the drawing.
Each year, tens of thousands of K-12 students located throughout the United States submit their artwork to be displayed on Google's search engine page.
The submissions are then evaluated on how well each individual addressed the prompt through both their artwork and written statement, plus overall artistic merit and creativity.
In addition to sharing their piece of art with millions of Google users, the national winner is awarded a $30,000 college scholarship. The winner's school is also given a $50,000 tech package to fund improvements to a computer lab or technology program.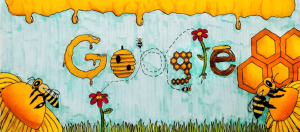 Stay up to date with all of Mississippi's latest news by signing up for our free newsletter here. 
Copyright 2023 SuperTalk Mississippi Media. All rights reserved.