Jim Hood has won the Democratic Gubernatorial primary election and will move on to the general election in November. 
Hood, the current Attorney General in Mississippi, was declared the winner of the race over 7 challengers with around 70% of the vote. When the race was called, around 40% of precincts had reported their numbers and none of Hood's challengers had amassed 10% of the vote.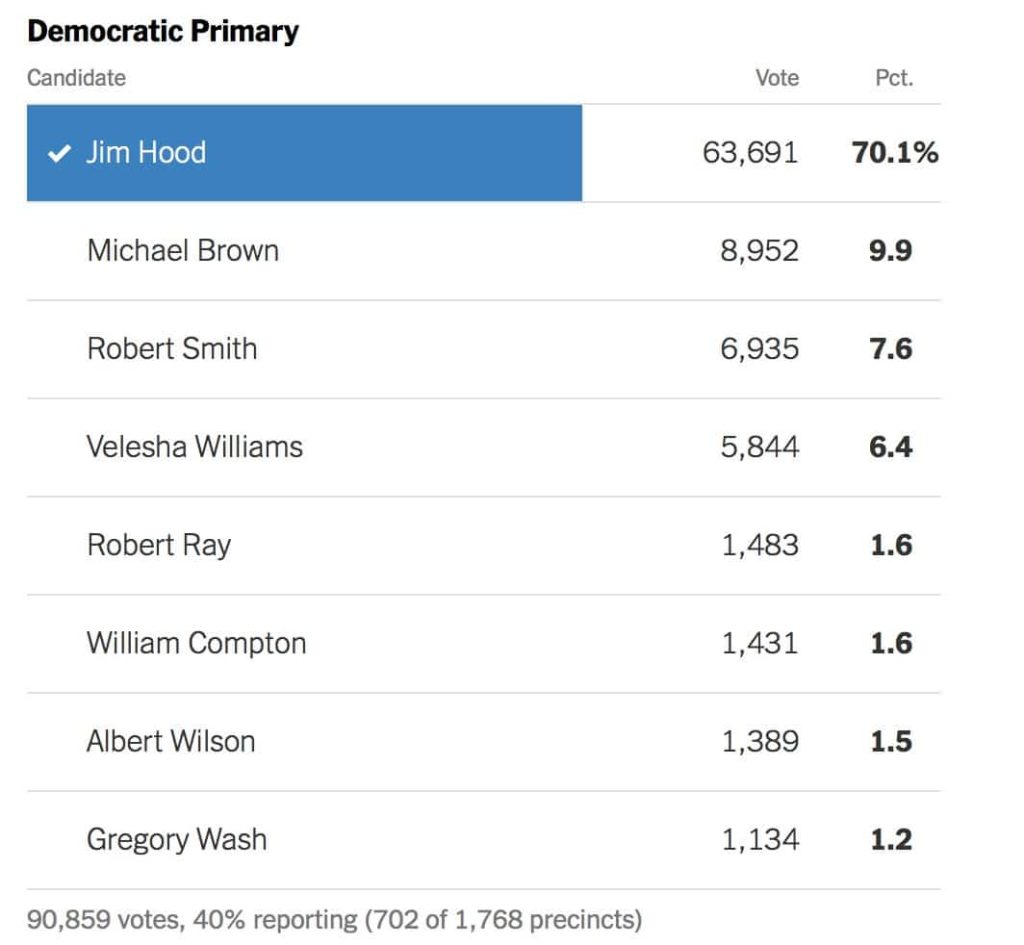 The new Democratic nominee spoke to the gathered crowd at his election party in Jackson and spoke about his vision for the state. In addition to the hot button issues like education, infastructure and healthcare, Hood emphatically stated that "we need to clean up our legislature."
After the race was called, Democratic Governors Association Chair Gina Raimondo released the following statement congratulating Hood. 
"Congratulations to Attorney General Jim Hood for winning the Democratic nomination for governor in Mississippi. Jim has spent his career fighting for working people against powerful special interests and that's exactly how he'll govern. As Attorney General, Jim provided Mississippi families relief who were impacted after the 2010 Deepwater Horizon Oil Spill and protected consumers from fraud. Jim is running to expand health care to over 300,000 working Mississippians and to keep the state's rural hospitals open. Jim will finally cut the tax on groceries so hardworking families can put food on the table. Mississippi will be a major pickup opportunity for the DGA and Jim Hood is the right candidate to grow an economy that benefits all Mississippians and to win the Magnolia State."
The Republican primary election continues with current-Lt. Governor Tate Reeves leading the way, but a runoff could occur.
Stay up to date with all of Mississippi's latest news by signing up for our free newsletter here. 
Copyright 2023 SuperTalk Mississippi Media. All rights reserved.