A Mississippi high schooler has launched a nonprofit organization with the goal of helping cancer patients keep their hair during chemotherapy.
Stanley Qu, a senior at St. Andrew's Episcopal School in Ridgeland, created 'Keep Your Hair' after watching his mother suffer from lung cancer when he was in elementary school.
"I don't remember a lot of it, but what I do remember is she testified, 'If I have to get chemo and if chemo is the only way I can survive, I will not receive it because she didn't want to lose her hair," Qu said. "The number one reason why women choose not to receive chemo is actually their fear of hair loss—not the nausea or the vomiting or the sickness or the nerve damage—so my mission is to make hair loss optional for women receiving chemo in Mississippi."
To do just that, the 18-year-old is raising money in order to provide cold caps, which are gel coolant-filled caps that help patients keep their hair, to women in Mississippi diagnosed with cancer.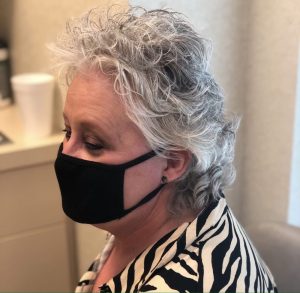 Qu's current goal is to raise $10,000 with every penny of the proceeds going to cancer patients in Mississippi. Donations can be made through GoFundMe or PayPal.
"Our main goal is to save lives, and we can't do that without the help of other Mississippians."
Stay up to date with all of Mississippi's latest news by signing up for our free newsletter here. 
Copyright 2023 SuperTalk Mississippi Media. All rights reserved.