A man has been indicted on a murder charge 13 months after Mississippi Representative Ashley Henley was shot to death while doing yard work on the same property her sister-in-law was previously killed.
Billy Lamar Brooks, 43, was indicted in February on a charge of maliciously setting fire to the Water Valley mobile home of Kristina Michelle Jones and Terry Henley in December 2020. Jones was inside the home when it was set ablaze.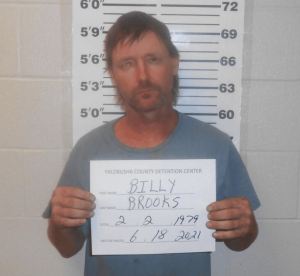 Then in June 2021, Ashley Henley, 40, was mowing the grass of the property when she was shot and killed. On Thursday, Brooks was booked in the Yalobusha County Detention Center after a grand jury filed a new indictment against him, tacking on a murder charge in the case of Henley. His bond was set at $250,000.
Henley, a Republican, served District 40 in the Mississippi House of Representatives from 2016 to 2020.
Stay up to date with all of Mississippi's latest news by signing up for our free newsletter here. 
Copyright 2023 SuperTalk Mississippi Media. All rights reserved.