Yesterday, the Mississippi Flag Commission selected the "New Magnolia Flag" as their choice to be the state's next flag.
After narrowing the initial 3,000 submissions down to just two designs, the nine-member commission almost unanimously chose the "New Magnolia Flag" over the "Great River Flag."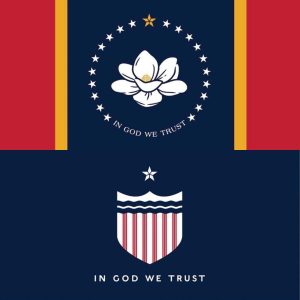 The proposed flag design will now head to the desk of Secretary of State Michael Watson before being placed on the November 3rd ballot.
To hear more about the "New Magnolia Flag," its meaning, and the people who created the design, check out the interview with Katie Blount of the Mississippi Department of Archives and History below.