With Hurricane Laura strengthening into a Category 4 storm ahead of its projected landfall near the Texas-Louisiana border, the Mississippi Emergency Management Agency held a press briefing to update Mississippians on the storms potential impact on the state. 
SuperTalk Mississippi LIVE https://t.co/S6a3RibP4D

— SuperTalk Mississippi (@supertalk) August 26, 2020
According to AccuWeather, Laura is an extremely dangerous Category 4 storm, packing maximum sustained winds of 140 mph. The storm could bring large storm surges, rainfall and winds to the Mississippi Gulf Coast and other areas across the state.
Both Hancock and Harrison County remain under storm watches. MEMA Executive Director Greg Michel stated that storm surges could reach between 2-6 feet in these counties.
Amite, Pike & Wilkinson County are under a flash flood watch.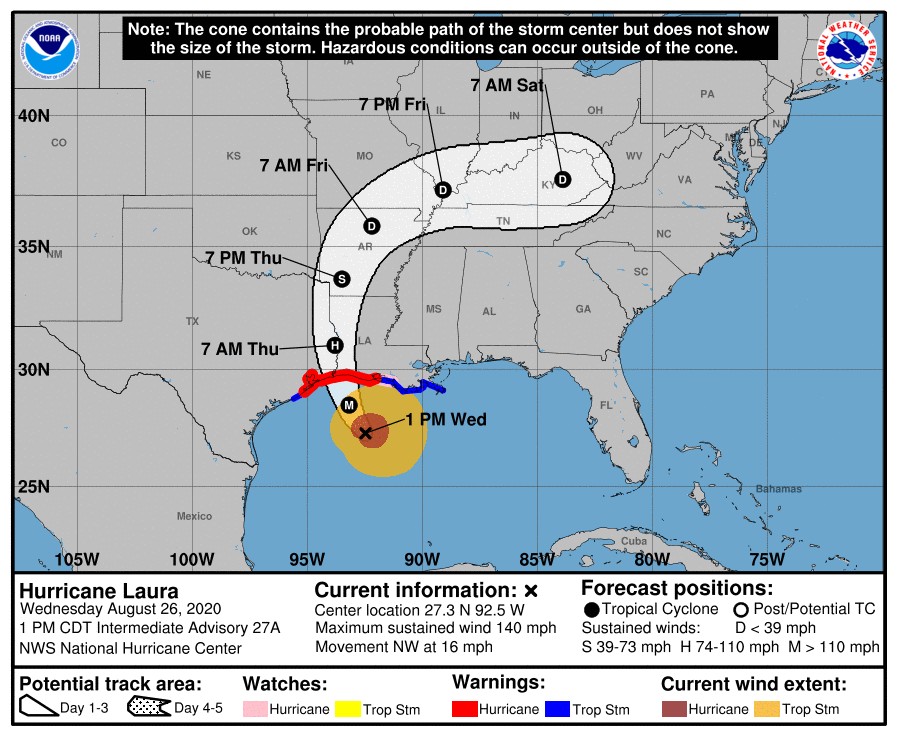 Mississippi is lending a helping hand as MEMA has deployed a search and rescue team to Louisiana. Additionally, "heavy-lift aviation support" will be deployed when it is safe to do so.
While Mississippi isn't currently in the storm's direct path, officials have stressed that you need to continue to watch the weather. With that said, now is the time to develop your evacuation plan and prepare your disaster supply kit, which should include:
Flashlight and battery-powered radio with additional batteries.
Canned and non-perishable food.
Bottled water.
Toiletry items.
Pet food and pet supplies.
Medicine and prescription medication.
Copies of important family papers and documents.
Personal protective equipment