In the month of March alone, Customs and Border Patrol officials apprehended over 172-thousand migrants.  Now, some are being relocated to other states.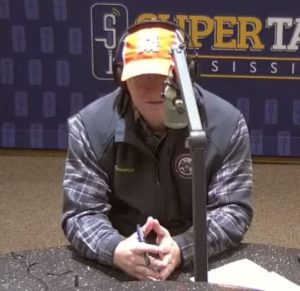 During an interview Wednesday on the Paul Gallo Show on SuperTalk Mississippi, Governor Tate Reeves was asked if Mississippi is being considered.
Reeves said, "We have made it very clear to the Biden Administration, we have made it very clear to the Federal Emergency Management Agency, and all interested parties including HHS, that we are not interested in housing them."
"Now, having said that, I think, based upon my call Tuesday night with a number of Republican Governors, a lot of them have made that clear, but the Administration has completely ignored them and they're putting them in private facilities in other states," stated Reeves.
Reeves said he is hopeful that doesn't happen in Mississippi.
"We have done everything we can to make sure they understand that the border crisis is the Biden border crisis and he needs to fix it. He doesn't need to turn to the states and ask us to fix his problem," said Reeves.
The Governor also said he was told there were instances in which some Governors had spoken to the Administration and made their position very clear one week, then woke up on a Monday morning the next week and the migrants had been moved to certain privately-held facilities in their state that state government doesn't control.
Stay up to date with all of Mississippi's latest news by signing up for our free newsletter here. 
Copyright 2023 SuperTalk Mississippi Media. All rights reserved.