Mary Margaret Hyer has been crowned Miss Mississippi 2019. Hyer was chosen out of 45 contestants who participated in the week-long competition in Vicksburg.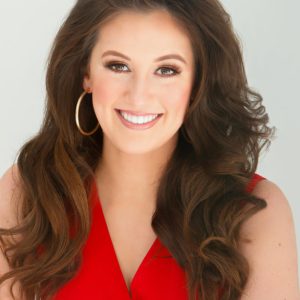 For the first time, the state competition did not have a swimwear component. This is a result of changes happening within the Miss America organization in an effort to be more inclusive of women of all sizes.
The swimsuit portion of the competition was eliminated last year at Miss America and this year at Miss Mississippi the judges and audience heard more from each contestant about their social impact initiatives.
Hyer was a preliminary winner during the week in the evening wear/social impact statement competition.
Hyer's social impact initiative deals with organ and tissue donation which has personally affected her family with her mother donating a kidney to her grandmother. However, Hyer says many others are not fortunate enough to have a family member who is compatible or willing to be a donor.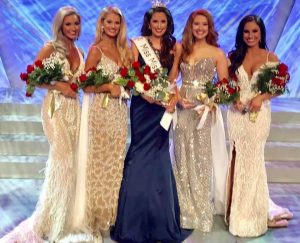 "By promoting donation through "Advocate, Celebrate, Donate: Decreasing the Donor Organ Deficiency, I hope to inspire Mississippians to sign up to be organ donors and give the gift of life to those in need," said Hyer.
Hyer will move on to compete to become Miss America 2020. First-runner-up, Charley Ann Nix will be asked to take over for Hyer if she is unable to fulfill her duties as Miss Mississippi, or if she is crowned Miss America.
Runners-up
4th – Blair Wortsmith Miss University
3rd – Molly May Miss Dixie
2nd – Macy Mitchell Miss Hattiesburg
1st – Charley Ann Nix Miss Delta
Top 10 
Leah Ann Boyd – Miss Greenville
Katelyn Elizabeth Brown – Miss Natchez Trace
Mary Margaret Hyer – Miss Riverbend
Molly May – Miss Dixie
Grace McClanahan – Miss All America City
Macy Mitchell – Miss Hattiesburg
Charley Ann Nix – Miss Delta
Rachel Shumaker – Miss Pontotoc Ridge
Dana Wesley – Miss Rhythm & Blues
Blaire Wortsmith – Miss University
Stay up to date with all of Mississippi's latest news by signing up for our free newsletter here. 
Copyright 2023 SuperTalk Mississippi Media. All rights reserved.