Tyree Irving, the chairman of the Mississippi Democratic Party, resigned Sunday after he allegedly put a $250,000 donation to the party in jeopardy.
"The past week has been very stressful for me, and especially my family, due to the circulation of false and misleading information impugning my name and reputation, while we are trying to plan for a successful election this year," a portion of the letter from Irving reads. "Regrettably, today I must inform you of my intent to resign as Chairman, effective at midnight, July 22, 2023."
Irving's decision comes as Democrats across the state called for his removal after a report from Mississippi Today showed emails in which Irving lambasted state executive director Andre Wagner in front of Democratic National Committee (DNC) officials.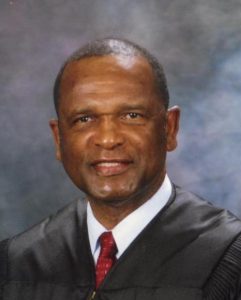 According to the report, Irving and Wagner met last Thursday with DNC officials to discuss a $250,000 donation to the state party amid a critical election year. Following the phone call, Irving responded to a confirmation email about how he understood the donation should be spent.
"We thank the DNC for the financial investment in the Mississippi Democratic Party, but just to be clear, it is my understanding that it is the hope and desire of the DNC that the Mississippi Democratic Party will make an equal investment in the Brandon Presley campaign, although that is not a requirement for the investment that you are making," Irving wrote.
Wagner quickly clarified on the email chain with DNC officials, saying that Irving might have misunderstood the agreement and that the state party planned to use the money to support candidates "up and down the ballot."
That's when Irving sent the following to Wagner while still copying DNC officials:
"Mr. Wagner, you do not speak for the chair, and you are out of order. I am an accomplished jurist. I know and understand things that you cannot know or understand because: you do not have the education level, you do not possess the personal or vicarious experience that I have, and you know nothing about the historical political landscape of Mississippi. You are not in a position to speak for the Mississippi Democratic Party or say how the Mississippi Democratic Party will spend any funds without being granted that authority to speak, and it has not been granted to you. You are a salaried employee and nothing else. You need to find your place and stay in it."
Wagner then forwarded the emails to other leaders within the Mississippi Democratic Party and informed them that the DNC would be bowing out on the donation, although that has not been confirmed. The DNC has not yet responded to a request for comment from SuperTalk Mississippi News.
Irving, a former Mississippi Court of Appeals Judge, steps down after three years with the Mississippi Democratic Party. During his tenure, Republicans have furthered their supermajority within the legislature as Democrats look to regain a statewide position for the first time since 2019.
At this time, it is unclear who will succeed Irving, but whoever it is will have their hands full as this year's general elections – expected to include a gubernatorial matchup between Democratic nominee Brandon Presley and incumbent Republican Tate Reeves – are a little over four months away.
Stay up to date with all of Mississippi's latest news by signing up for our free newsletter here. 
Copyright 2023 SuperTalk Mississippi Media. All rights reserved.