In March, Walmart invited entrepreneurs from across the country, dreaming of landing their products on Walmart shelves and online, to apply for the opportunity to meet with Walmart buyers. The annual open call is for products made, grown, or assembled in the U.S.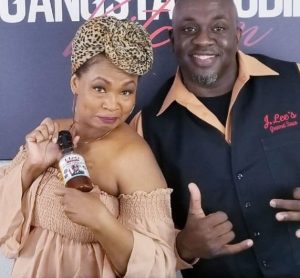 After pitch presentations from more than 900 small businesses across the country, Biloxi based company, J. Lee's Gourmet BBQ Sauce, is the only Mississippi company advancing to the next stage in the process for the chance to expand their brand offerings with Walmart, Walmart.com and Walmart Marketplace and to land their products on Sam's Club shelves.
"Through Walmart's 2021 Open Call event, we look forward to the possibility of expanding J. Lee's Gourmet BBQ Sauce product line within Walmart stores across the Southern region," said company Founder James Lee. "It all started with a BBQ sauce recipe handed down to me by my father that I perfected during cookouts with my fellow comrades when I served in the United States Army. Today, I am proud to share our family's award-winning, flavorful signature sauces with families everywhere to enjoy."
---
J. Lee's Gourmet BBQ Sauce History
The company's website states that James Lee, the Founder, mastered the recipe for his award winning sauce back in 1999 in his off duty time for cookouts and group gatherings while serving on Active Duty in the United States Army at various locations around the world.
In mid to late 2013, the product was bottled and sold at the Biloxi Farmers Market and entered retail establishments in 2014. James is currently the four time world champion (2016, 2017, 2018 & 2019) and ranked #1 in the world out of 270 sauces by (BSN) BBQ Superstars Network (bbqsuperstars.com),  Pitmasters as the Undisputed Champion, Top 100 BBQ Sauces World Wide.
J. Lee's Gourmet BBQ Sauce was featured in Everyday Home Magazine Spring 2016 and summer 2016 editions and referred to as the Super Sauce for All Occasions. In 2017 Biloxi Mississippi Mayor Andrew Fofo Gilich awarded James Lee with the key to the city and also presented him with the city Economic Award during the Juneteenth Celebration.
James has been featured on numerous shows and television networks, such as at the Super Bowl with Hall of Famer Warren Sapp, at the Oscars Pre-receptions with actors and actresses such as Danny Trejo, Chris Mulky, Renee Lawless, Jackee Harry and many more.
James Lee's military photo (In Uniform) is the first to have ever been placed on any food or beverage product in history.
---
Businesses who advanced during Open Call will continue working with merchants on opportunities to sell their products in Walmart stores and Sam's Clubs. All businesses who took part in Open Call are eligible to sell their shelf-stable products on Walmart's various online platforms Walmart.com, Walmart Marketplace or Samsclub.com. 
Stay up to date with all of Mississippi's latest news by signing up for our free newsletter here. 
Copyright 2023 SuperTalk Mississippi Media. All rights reserved.