A Southaven woman that accused Taylor Swift of copying one of her published works of poetry titled "Lover" has dropped the $1 million copyright lawsuit.
Teresa La Dart filed a suit against Swift in the U.S. Western District Court of Tennessee in Memphis nearly one year ago, claiming that Swift was violating copyright infringement laws by using several creative elements in her similarly-titled book in 2019.
In the suit, La Dart stated that Swift's album stole designs from her book, which was published nine years before Swift's album was released, specifically copying a blue and pastel pink color scheme on the cover.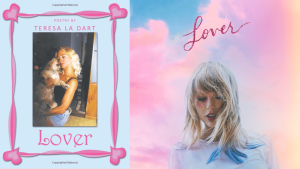 At the time, La Dart was asking for over $1 million in damages as Swift has made over $7 million in worldwide sales for the book.
Since then, the author's lawyers have decided to dismiss the suit against the Grammy award winner with prejudice.
"This is a lawsuit that never should have been filed," Swift's lawyer, Doug Baldridge, wrote in a statement released in February. "These allegedly infringing elements, each a generic design format, are not subject to copyright protection. Thus, defendants could not possibly have infringed the plaintiff's copyright."
Stay up to date with all of Mississippi's latest news by signing up for our free newsletter here. 
Copyright 2023 SuperTalk Mississippi Media. All rights reserved.