While COVID-19 indicators are moving in the right direction as of late, Mississippi hit a grave milestone with the latest report from the Department of Health as the state's death toll has surpassed 10,000 since the onset of the pandemic.
For the weekend, the MSDH reported 555 new cases of COVID-19 along with 34 additional deaths. The state's COVID-19 death toll now rises to 10,024.
Data from the MSDH shows that 6,968 deaths have occurred in individuals over the age of 65, but fatalities have occurred in all age groups. This includes nine pediatric deaths.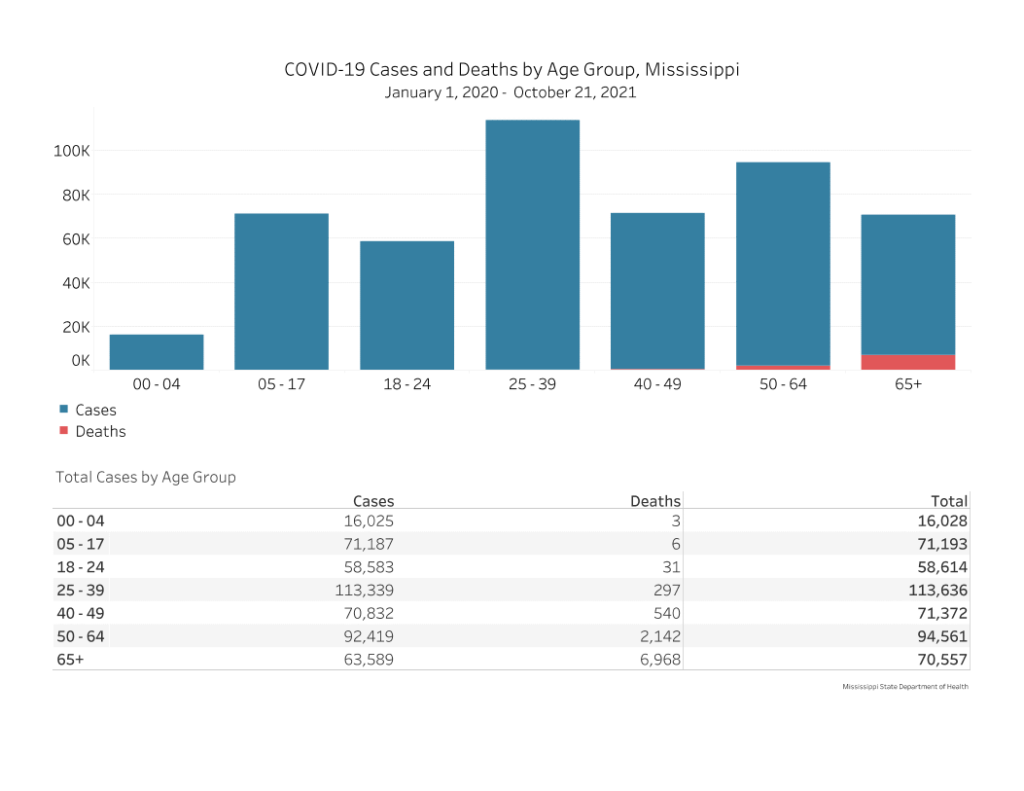 Additionally, 15 pregnant women have died from COVID-19. 
Over 1,000 deaths occurred in August alone following the surge in cases fueled by the Delta variant.
Following the recent wave, the state's seven-day average is continuing to fall and overall hospitalizations are below 300 after hitting a peak over 1,600. 
For additional data from MSDH, click here.
Stay up to date with all of Mississippi's latest news by signing up for our free newsletter here. 
Copyright 2023 SuperTalk Mississippi Media. All rights reserved.