A study conducted by USDirect has revealed each state's most-searched conspiracy theory, so which one has Mississippians putting on their tin foil hats?
While not quite as off the wall as lizard people or the New World Order, the study revealed that Mississippians are seeking the truth behind the 1985 release of the infamous 'New Coke.' 
Lasting just 79 days on the market, the product was pulled as complaints mounted and sales plummeted. To everyone's delight, the Coke we all know and love promptly returned, but what's the conspiracy theory? According to USDirect, the following theories emerged after the product left shelves:
The failure was intentional on the Coca-Cola Company's part to boost sales, as threats of being overtaken by Pepsi became a reality.
The switch was an elaborate plan to mask the replacement of real sugar in the drink's mixture with high fructose corn syrup, which is less expensive.
The change was used to cover up the final removal of coca to satisfy the Drug Enforcement Administration at the peak of the "War On Drugs."
The study revealed nine different conspiracy theories across all 50 states and the map can be seen below: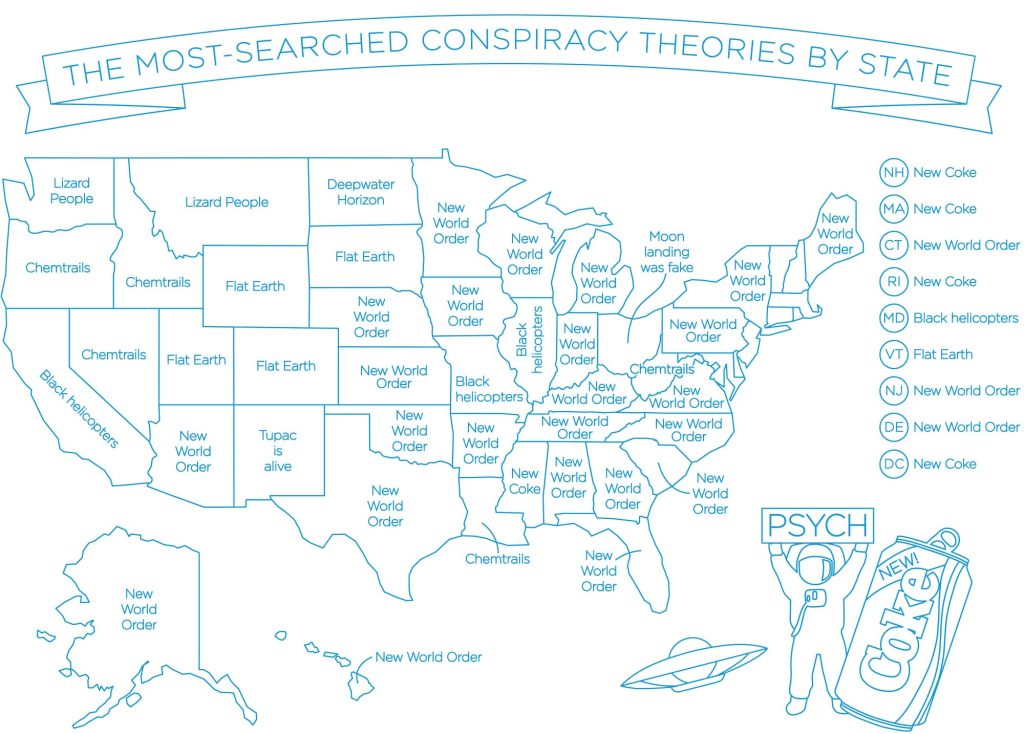 Stay up to date with all of Mississippi's latest news by signing up for our free newsletter here. 
Copyright 2023 SuperTalk Mississippi Media. All rights reserved.